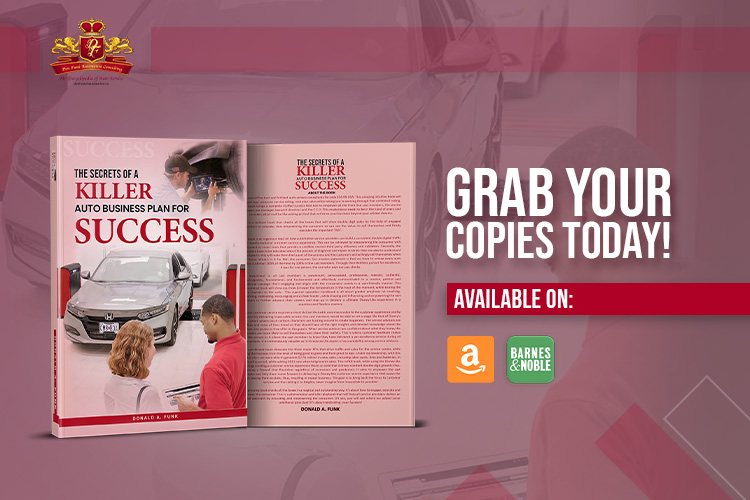 With the ultra-competitive intelligence enablement, this brilliant book will deliver a transformational customer service experience by deploying an iconic brand philosophy like that of Disney. Your staffers/cast members would enable each "guest," via walk-up or inbound calls, with eloquent industry words and actions, to attract new acquisitions by adding delight.
The cast members must bring new energy and attention to all the tiny interactions with thoughtfulness in creating lifetime-valued consumers. During my five decades in auto service, new acquisitions, and retention were the principal secrets for driving success. Suppose you desire to drive dramatic increases from delivering an amazing customer experience. In that case, you will drive your competitors crazy.
A smart device such as AutoServe1, with its brilliant digital vehicle inspection platform, is a game-changer that causes the consumer to re-think the intel, thus converting them into the approval of the sale. The artificial intelligence of Hunter Engineering Unmanned Autonomous Inspection Quick Drive and Quick Tread integration with edge detection is the artificial tool that is "gold" to the industry. These two giant industry leaders bring a fantastic neutral third-party customer experience to the table, which consumers love and are must-have pieces going forward. Their powerful, impactful, and third-party-neutral insight makes customers feel that buying the service is a no-brainer. With competitive intelligence enablement, you eliminate the sales-y and pushy approach of days gone by and the grudges and constant ugly churns.
This intuitive book will be your single best investment of all time/your lifetime in business. Yes, smart devices such as the DVI and the artificial intelligence of Hunter Engineering Unmanned Autonomous Inspection Quick Drive and Quick Tread with integration edge detection are game changers that are a cost. However, the payback on these investments, in concise terms, is so remarkable and insightful that the banker will excitingly provide you with the keys to the bank. With these smart devices that are third-party neutral, it will impact your tire sales and your wheel alignment business with dramatic increases as well as other vehicles' required needs across the board.
Mapping out an analytic financial revenue business model example for one year will show you the staggering and shocking returns. At the same time, over a ten-year sales projection and P & L, the math will knock off your socks. Your tires and wheel alignments sales will take off like a "rocket to the moon". You'll be as pleasantly shocked as the bankers. Increases of 100% and up to 4 to 5 hundred percentages are achievable.
The secret is executing the customer experience by accommodating and catering to their needs with attention to all the tiny details. The word "killer" refers to delivering an amazing customer experience as the overall attention to leaving the consumer delighted and wowed, while receiving outstanding reviews, i.e. "We will definitely return and recommend your services to family, friends, and other associates" Thus receiving a "5 Star rating.
These smart devices that are third-party neutral will impact our tire sales and your wheel alignment business with dramatically increase across the board
Media Contact
Company Name: Funk Auto Consulting Ltd.
Contact Person: Donald A. Funk
Email: Send Email
Phone: 306 221 77843
Country: Canada
Website: www.authordonaldafunk.com