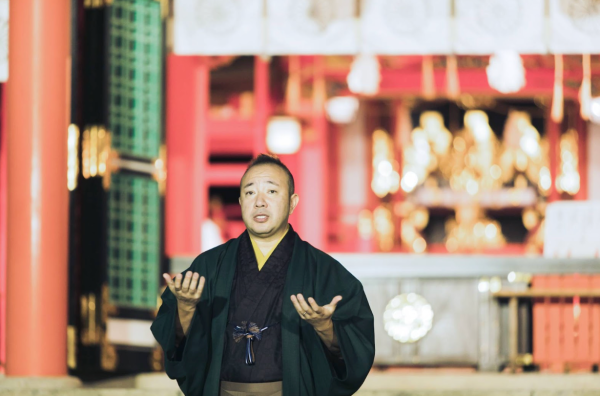 Hyogo pre., Japan - Kunio Hara, a renowned entrepreneur, educator and consultant, has become the most viewed TEDx speaker in 2022 out of a total of 15,900 speakers worldwide. He is the first Japanese to receive this distinction and his popularity on the Technology, Entertainment and Design platform has skyrocketed.
Hara's message is centered around his strong belief that "people and countries exist to be praised" and his lifelong dedication to spreading this idea throughout the world. He has created a unique education and training method called Ho-Me-I-Ku, a play on the Japanese words for praise (homeru) and raise (iku or sodateru), which focuses on praising oneself and others to improve self-esteem and find invaluable strengths. The method has been tailored to fit the needs of educational institutions, youth support organizations and companies striving to create a better working environment for employees.
The reason behind Hara's focus on the power of praise stems from his personal experience as a child and throughout his career. Born into a Christian family, he was raised in an environment where words of praise and positivity were always prevalent. Hara realized the positive impact of praise after years of leading and managing teams through many different approaches. He shifted his focus to specific, meaningful praise and saw significant improvements in performance and employee retention.
Hara's method has been implemented in over 500 companies and he established the Ho-Me-I-Ku Foundation in 2015 to spread his message and support social and educational activities globally. As part of his efforts to reach a wider audience, he began participating in TEDx events in 2020 and has since captured the hearts of millions with his inspiring message.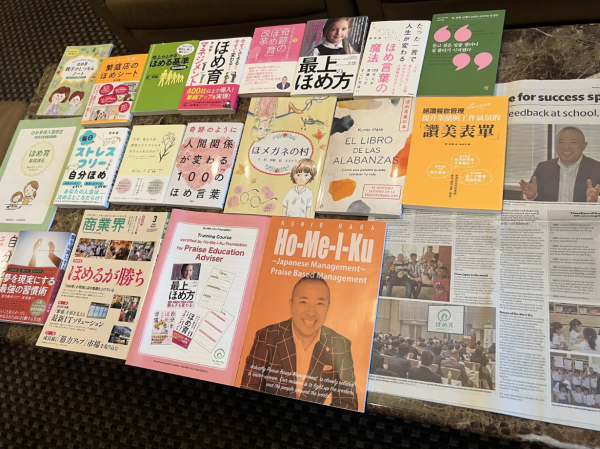 Japan - Hara, the creator of the popular Ho-Me-I-Ku method, has recently reflected on the impact that the COVID-19 pandemic has had on his popularity as a speaker. Hara attributes some of his success to the pandemic, stating that the situation has caused people to shift their interests to topics related to psychology and self-improvement.
Hara believes that the pandemic has affected everyone and has left a lasting impact on people's lives. He emphasizes that people do not need money or the internet to regain their strength, but simply need to praise and be praised, which can bring a smile to their faces. He feels that the pandemic has made people realize that the conventional economy is not capable of defending against unexpected enemies, and that the world needs something new, something that anyone can try and something that cannot go wrong.
Hara's online TEDx talk for India in January 2022 was the most popular of the year, and India is one of the places outside of Japan where he has given school lectures on his Ho-Me-I-Ku method. Hara had built a relationship with India through his publisher, and even though his March 2020 trip to India was canceled due to the pandemic, he chose to donate Wi-Fi terminals and conduct an online lesson about his system instead. He has continued to make periodic donations to the school, including a bus for students who live far away.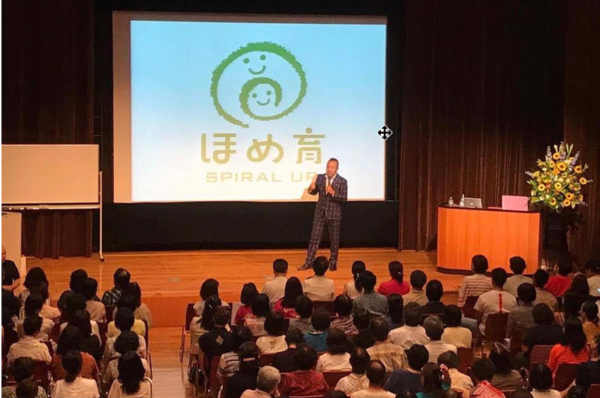 "The 19th of every month is a day to praise each other," says Hara, and this is what he wants to promote worldwide.
Ho-Me-I-Ku Method Takes Japan by Storm, Improving Relationships and Boosting Productivity
Ho-Me-I-Ku Day - A New Era of Praise & Productivity
Japan's Ho-Me-I-Ku Day, celebrated on October 19th, has been gaining recognition and popularity worldwide. This concept, introduced by Hara, suggests that the world should make the 19th of every month a day of praise.
Ho-Me-I-Ku Method Adopted by Over 100 Nurseries, Kindergartens, Cram Schools and Sports Clubs Across Japan
Tokyo, Japan – The Ho-Me-I-Ku method, a unique method for improving relationships and teamwork, is being used by more than 100 nurseries, kindergartens, cram schools, and sports clubs across Japan. The method, created by Hara, has been praised for its versatility and effectiveness, with many educators and organizations seeing positive changes in their relationships and work environments.
One such organization is Pietro Co., a manufacturer of dressings and sauces. When Hara first visited the company, they were experiencing difficulties with teamwork and communication between their employees. However, after adopting the Ho-Me-I-Ku method, the company has seen a significant improvement in their workplace dynamics. Employees have stopped complaining about their colleagues and have instead focused on cooperation and mutual support, leading to an increase in productivity and a drop in overtime pay. This, in turn, resulted in bonuses for all 800 employees, demonstrating the economic benefits that can be achieved through the method.
Hara commented, "Many people say it is too optimistic to believe that your income will go up just by praising others, but there are many examples like this where the change in mindset triggered by the Ho-Me-I-Ku method resulted in economic effects."
The Ho-Me-I-Ku method is not just for children, as it can also be arranged for different purposes and groups of people, including teachers. Hara has written several books on the method, including some specifically aimed at educating adults.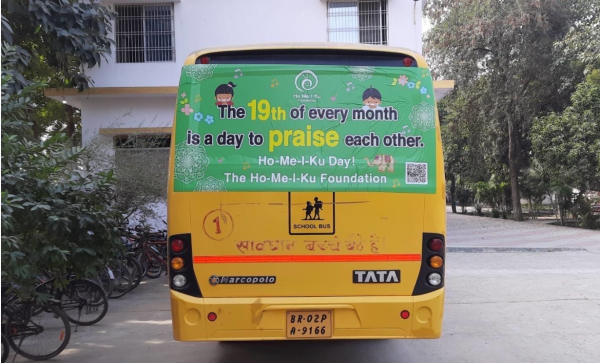 Hara also aims to help other people become self-sufficient through the Ho-Me-I-Ku method.
Hara's ultimate goal is to share his method with the global community and has started an English YouTube channel to reach a wider audience. He plans to spend a third of the year traveling abroad to hold lectures and workshops, including the annual World Innovation Summit for Education in Qatar.
Hara has a dream of bringing the Ho-Me-I-Ku principle to life through a Disney animated movie and Ho-Me-I-Ku attractions in Disney Resorts around the world. He has started a movement to make praising one another an annual event for the entire world and is seeking partnerships to make his dream a reality.
"The true sense of social contribution is to support each person's independence," said Hara. "I want to see the Ho-Me-I-Ku principle brought to life and experienced by people all over the world."
For more information on the Ho-Me-I-Ku method, please contact Spiral Up Co.
Media Contact
Company Name: Spiral Up Co.
Contact Person: Kunio Hara
Email: Send Email
Country: Japan
Website: https://homeiku.com/