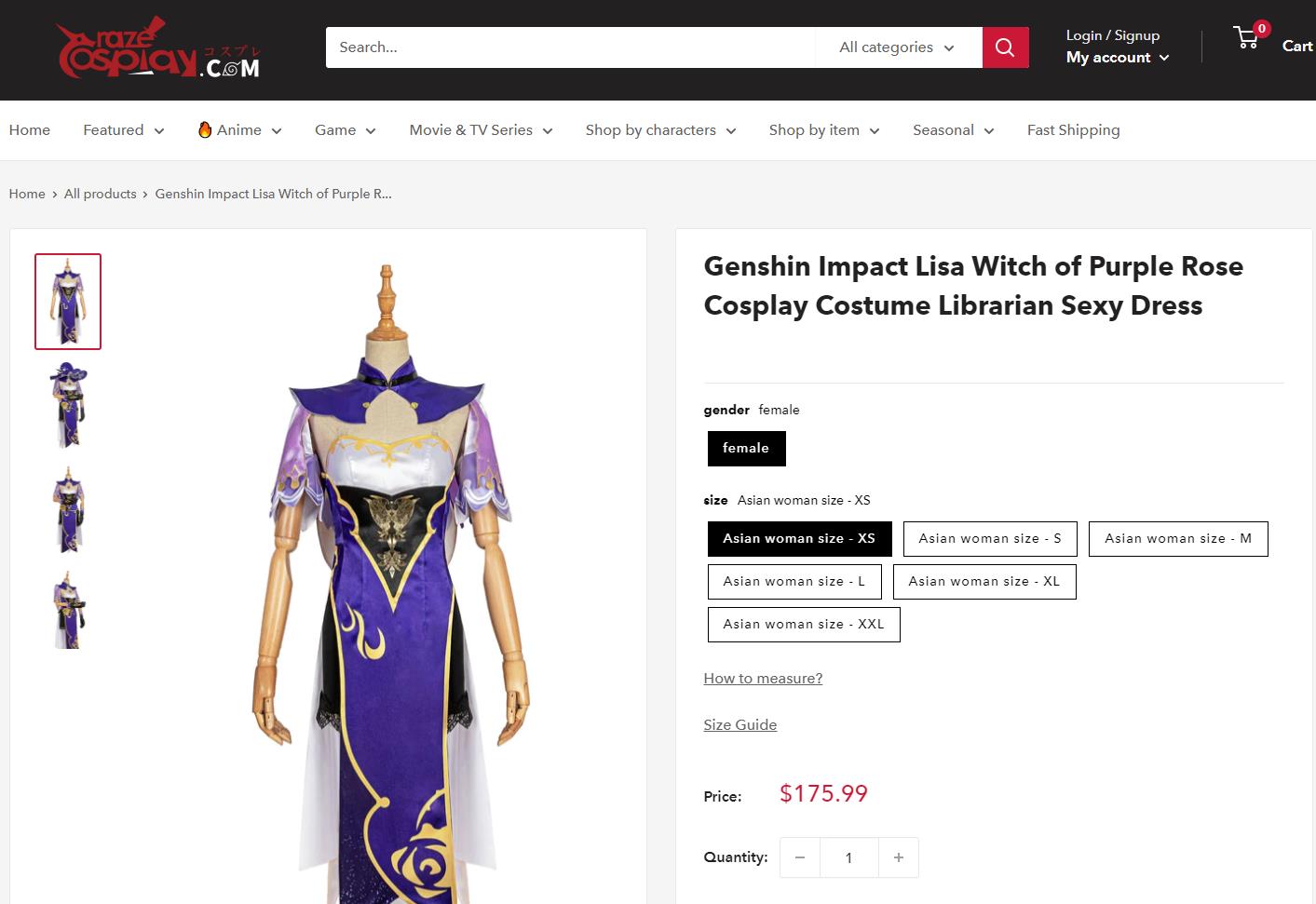 Foshan, China - Crazecosplay, the leading online cosplay and Halloween costume store with a costume factory in China, has launched its new collection of cosplay costumes and Halloween costumes. The collection includes a wide range of costumes and peripheral products that are popular among cosplayers and Halloween enthusiasts in the USA, AU, and Europe.
Crazecosplay has an excellent enterprise management team, professional fashion designers, and an excellent marketing team that can keep up with the pulse of the cosplay market and grasp the fashion trend of animation game clothing. The company produces cosplay series clothing and peripheral products timely, which are popular with customers. Since its inception, the company has always maintained impressive business performance and constantly moved towards specialization, scale, and internationalization.
The new collection includes cosplay costumes inspired by popular anime, manga, and video game characters. Customers can choose from a wide range of costumes such as Naruto, Demon Slayer, Attack on Titan, My Hero Academia, and more. The company also offers custom-made costumes based on customer requirements.
In addition to cosplay costumes, the collection includes a wide range of Halloween costumes for all ages, including kids and adults. The Halloween collection features popular costumes such as superheroes, villains, Disney characters, and more. The company also offers Halloween accessories such as masks, wigs, and props.
Crazecosplay's new collection offers customers high-quality costumes made from the best materials. The costumes are available in different sizes to fit all body types. The company also offers worldwide shipping with free shipping on orders above $89.
"We are thrilled to launch our new collection of cosplay and Halloween costumes," said Jeff, the spokesperson of Crazecosplay. "Our team has worked hard to design and produce costumes that are not only high-quality but also affordable. We understand the passion of our customers for cosplay and Halloween, and we want to provide them with the best costumes and accessories to make their events memorable."
Crazecosplay has gained a reputation for its excellent customer service, fast shipping, and high-quality costumes. The company has a user-friendly website that offers customers an easy shopping experience. Customers can also contact the company's customer service team for any queries or concerns.
To view Crazecosplay's new collection of cosplay and Halloween costumes, please visit their website at https://www.crazecosplay.com/.
Media Contact
Company Name: Laugh Tale Trade Limited
Contact Person: Jeff
Email: Send Email
Address:Room 1714, 17th Floor, Xinkai Square, Baohua Gongye Ave, Nanhai District
City: Foshan
State: Guangdong Province
Country: China
Website: https://www.crazecosplay.com/