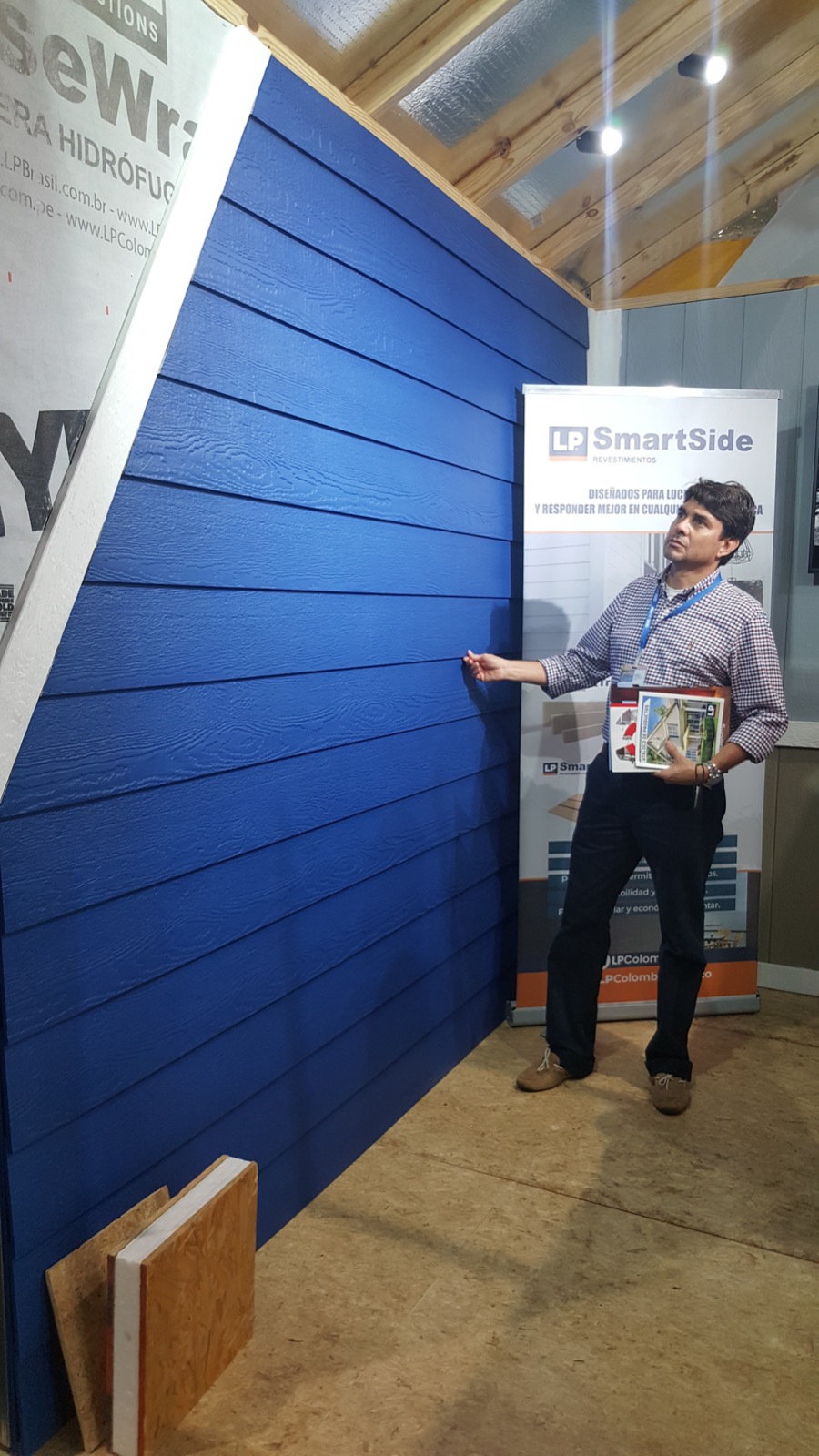 Colombian Architect David Duque grades material to build housing for athletes at the South American Games.
By: Maydi Guerrero
Miami, FL - Colombian culture and architecture has been trending all over media lately. Social media travel reels and Disney's Encanto movie have highlighted Colombia's colorful culture and magical architecture.
Thus, if we talk about modern architecture with an avant-garde Colombian touch, we define David Duque, one of the most prominent architects in Colombia. With his genius, Duque has impacted Colombia's architecture large and small especially urban areas with his important infrastructure projects such as stadiums and parks.
Duque's career has been forged in success and it is no coincidence that his name appears as the main author of major events of the South American continent. In 2010, Medellín, Duque's hometown, was the epicenter of the South American Olympic Games. There the magic of Duque's unique fusion of colors and mix of colonial and modern architecture was reflected in the design of the competition's stadiums and venues.
Duque's signature mark is leaving deep cultural value in his creations. For example, his work on Parques del Río Medellín hosts a series of structural and landscape architecture that tells the story of Medellin in Colombia's history. Parques del Río Medellín is not only for walk in the park but also a walk in history. In 2019 Parques del Río Medellín was recognized by the French newspaper Le Monde, in the urban category, for changing concrete to vegetation.
Duque's work is not limited to Colombia's stadiums or award-winning parks, he has also influenced important international projects including the chain of shopping centers in Peru called Real Plaza Salaverry located in Lima, Peru. Real Plaza today welcomes more than 16 million shoppers a month making it one of the busiest retail centers of the Andean country.
Duque is one of few Latin-American architects who has been called on to lend his expertise to the World Urban Forum 2014 that was carried out in Medellin by the United Nations Program for Urban Settlements. The forum dubbed "Urban Equity in Development - Cities for Life" was attended by more than 10,000 persons. Duque was substantively contributed to the preparation process of the Post 2015 Development Agenda. During the Forum, Duque highlighted the need to include the issue of habitat, urbanization, and migration in the Post 2015-2025 Development Agenda process.
Preservation and innovation are the bases for Duque's materialization of his ideas and achievements obtained. He is now pointing his compass set to the US. With its growing Colombian population and influence of Colombian culture in mass media, Duque is being sought to include Latin flair in malls and sports venues from Los Angeles to Miami.
Media Contact
Company Name: El Norte
Contact Person: Pablo Torres, Executive Director
Email: Send Email
Country: United States
Website: www.bellavistacommunications.com