The new book by Eugene Wallace is a gripping memoir of triumph over mental illness, crime, and adversity.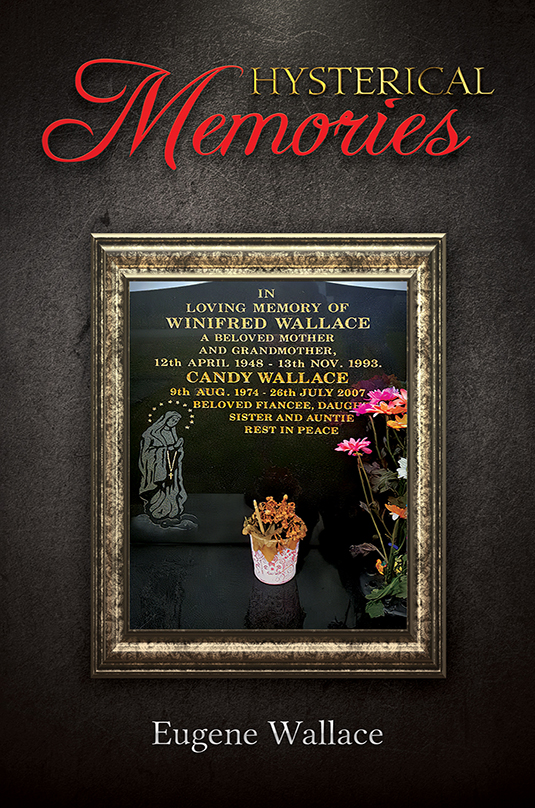 Eugene Wallace, a former convicted drug dealer turned renowned chef, has released a groundbreaking memoir titled "Hysterical Memories." This gripping account chronicles his tumultuous life, marked by an emotionally unstable personality disorder, criminal activities, and a remarkable transformation that defied all odds. Wallace's unfiltered narrative aims to spark controversy and raise awareness about mental illness, crime, and the path to redemption.
"I put my heart and soul into this book," commented Wallace. "In sharing my outrageous stories, I hope to provoke thought, challenge societal norms, and inspire others to embrace redemption and second chances."In "Hysterical Memories," Eugene Wallace fearlessly bares his soul, inviting readers into a world of chaos, resilience, and eventual triumph. From a childhood overshadowed by dysfunction to a life plagued by drug abuse and violence, Wallace's journey is a testament to the human spirit's capacity for change.
The author's remarkable story includes shocking revelations that will challenge readers' perceptions of crime and mental illness. Wallace fearlessly confesses to unconventional acts, even urinating into a dishwasher while working at the prestigious Grosvenor House Hotel in London. His motivations were fueled by desperation, homelessness, and a desperate longing for recognition. With imminent brain surgery on the horizon, Wallace is compelled to reveal his darkest secrets before his potential demise.
"Hysterical Memories" has already garnered significant attention, with readers and critics praising its unflinching honesty. Dave, a reader who awarded the book five stars, remarked, "Eugene Wallace's memoir presents a true account of a tumultuous life. It's an engaging read that sheds light on issues of juvenile delinquency and societal challenges. Wallace's story is a remarkable journey of redemption." This candid memoir resonates with readers who seek raw authenticity and thought-provoking narratives. Wallace's experiences shine a light on the complexities of mental illness, shedding societal stigmas and prompting conversations about compassion and understanding.
As an acclaimed chef, Eugene Wallace's personal transformation serves as an inspiration to aspiring individuals facing similar struggles. Rising from the depths of a mentally unstable existence, Wallace has become one of the United Kingdom's most respected culinary talents, defying all expectations.
Wallace is available for interviews and media appearances.
For more information and to order "Hysterical Memories" be sure to visit https://eugenewallace.ampbk.com.
Media Contact
Company Name: Austin Macauley Publishers™ Ltd.
Email: Send Email
Phone: +44 (0) 203 515 0352
Address:1 Canada Square, Canary Wharf
City: London, E14 5AA
Country: United Kingdom
Website: https://eugenewallace.ampbk.com/