What makes an excellent nonprofit fundraiser? Arguably, the most effective are those who put the organization's long-term health first. Every conversation, email, meeting, trip, or other event has the chance to boost an organization's capacity. Relationship management, therefore, becomes the dedicated fundraiser's primary goal. Relationships with donors, colleagues, volunteers, and other constituents all have the potential to flourish into meaningful organizational resources.
Susan Madon, CFRE, has extensive experience in nonprofit growth and leadership. She advises the nonprofit sector, primarily in education, youth development, the arts, social justice, and faith-based fundraising. Seeking a creative way to teach fundraising best practices, she wrote The Disappearing Donor, a light suspense novel. Her story showcases the many challenges all nonprofit leaders face in securing necessary funds, from working with volunteers and interns to building a dedicated team to working with donors of all levels and various capacities.
The author notes, "There are many 'How to' books on fundraising best practices, but many are relatively dry and humorless. Working with people is lively and energizing, and I wanted to engage readers vividly and freshly. Fundraisers and managers of all levels will glean practical teachings in The Disappearing Donor and have fun in the process.
Lupe Reinowski, the Museum's chief fundraiser, investigates the disappearance of two priceless impressionist paintings on loan to the Museum of Vegetable Culture in New York City. Lupe eagerly jumps into the investigation since she knows it will save her job and the Museum's future. One of Lupe's most important contributors is taken hostage just as she discovers crucial evidence about the robberies. Are the crimes linked together?
Lupe pursues several leads, from high society members of New York to various museum personnel, and encounters peril along the way. She appreciates the support and camaraderie of her two roommates, the antics of her colorful coworkers, and flirts along the way with Josh Reyes, the dashing special agent from the FBI's Art Crimes division. The Disappearing Donor by Susan Madon, CFRE, is a compelling suspense story with cozy mystery and a hint of romance, regardless of whether you work in fundraising or just like a good mystery.
Author's Biography
Susan holds an MBA from Columbia University's Graduate School of Business, a BA in Theatre Arts from Jacksonville University, and the Certified Fundraising Executive credential. She resides in Manhattan's Upper Westside and occasionally works as an actor and vocalist.
Praise for the Disappearing Donor
"Fundraising is more than a profession; it is the art of connecting passionate people who seek to create change. What an enjoyable way to learn about such an important and vital role in our society."
-          Gail L Freeman
President & Founder
Freeman Philanthropic Services, LLC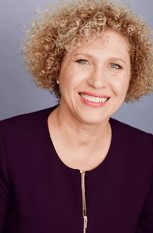 Media Contact
Company Name: AMZ Pro Hub
Contact Person: Susan B. Madon
Email: Send Email
Phone: +2139953059
Country: United States
Website: susanmadoncfre.com