Naenka announces three new product inventions from the extensive research at Naenka Acoustic Lab and exceptional engineering adding to their sports and swimming headphones series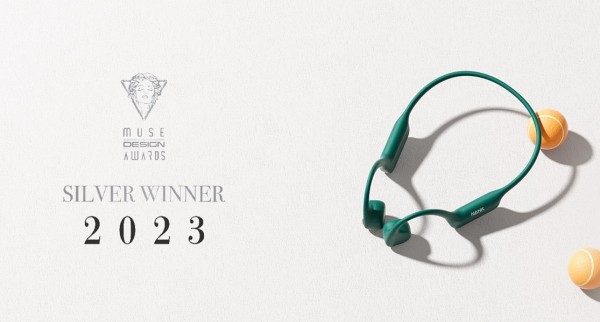 July 04, 2023 - China-based Naenka Technologies is pleased to announce three new products like the Naenka Runner Neo High-Performance Bone Conduction Sports Headphones, Naenka Runner Diver2 Bone Conduction Swimming Headphones, and Naenka Runner Pro2 Bone Conduction Sports Headphones. The latest addition to the company's professional bone conduction headphone series will benefit runners, sportspersons, swimmers, or customers looking for top-notch water-resistant headphones. The low weight, high material quality, and additional features of these latest products will benefit everyone who wants the perfect headphones for sports and everyday activities. 
Naenka has been in the market for 12 years to offer high-quality, stylish, comfortable, and technologically advanced headphones. Their signature professional bone conduction headphones, founded in China, have been transforming the way of using headphones and pushing boundaries that limit the use of headphones, especially during sporting activities like swimming, cycling, climbing, etc.
The company is committed to bringing everyone a healthier way of listening. Their AF full shock directivity technology is known to subvert the conventional bone conduction headphones by enhancing effective vibration area. The ultimate result is headphones with improved volume and sound quality without affecting pitch sensitivity and user comfort. The first product in their latest introduction is the Naenka Runner Neo High-Performance Bone Conduction Sports Headphones. This high-performance and Qualcomm chip-integrated headphone is the first wireless charging design for bone-conduction headphones. They are lightweight and perfect for sporting activities. These bone conduction, open-ear design headphones with IP66 waterproof certification are sweat, dust, and moisture resistant, making them suitable for indoor and outdoor sports throughout the year.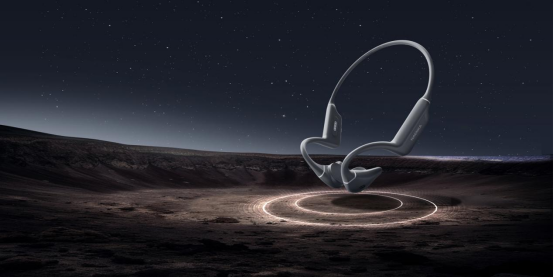 The Naenka Runner Diver2 Bone Conduction Swimming Headphones is another product upgraded by Runner Diver and features an overall structure upgrade of its earlier counterpart. These waterproof headphones offer 30 % enhanced performance, memory upgrades up to 32GB, and overall weight optimization. They reduce 90% sound leakage with their non-porous and seamless design and are perfect for activities like swimming, running, cycling, and jogging. These signature bone conduction open-air design headphones come with a 10-hour battery life at 60 % volume and 15-hour talk time with its 180mAh battery. They utilize fast charging technology, ensuring the headphone are 100 percent charge ready in just 1.5 hours.
The third product in their latest headphone introduction is the Naenka Runner Pro2 Bone Conduction Sports Headphones. The successor of Naenka Runner Pro is a cost-effective and high-performance swimming earphone. Created per customer feedback and demand, the Runner Pro2 has enhanced waterproof performance and less weight. These bone-conduction running headphones do not have a microphone option to offer optimal airtightness and extended service life. These headphones have 8 hours of playback time with their 230mAh battery, making them suitable for longer-duration usage during sporting activities. These earphones come with fast magnetic charging technology ensuring the earphones are ready in 1.5 hours. Their optimal waterproof function comes with IP68 waterproof certification, making them perfect for water-based activities like swimming, surfing, and snorkeling. 
Naenka's latest product introduction features the outcome of the extensive technology research in the Naenka Acoustic Lab. Their products are noteworthy for their latest technology integrations and affordability. 
About Naenka 

Naenka is a China-based company that features high-quality headphones based on extensive research and professional bone conduction headphones. The company aims to offer comfortable, high-quality, and safe products integrated with advanced Bluetooth technology and waterproof performance. The company aims to provide an improved listening experience and enhance the music quality with their custom products offering minimal sound leakage and stylish designs. 
Media Contact
Company Name: Naenka Tech China
Contact Person: Ponyo Zhao
Email: Send Email
Country: China
Website: www.naenka.com