Max & Mina's will introduce the SPIN DIESEL Flavor on Aug 20th in Queens, NY.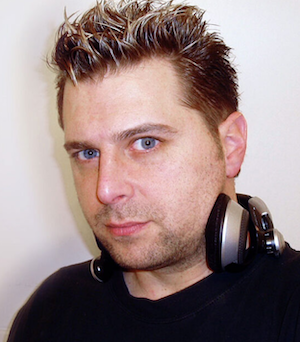 A thrilling fusion of music and flavor is set to captivate Queens, New York, as celebrated DJ Spin Diesel, also known as Scott Sheehy, introduces his exclusive ice cream creation at the renowned Max & Mina's Ice Cream Parlor in Flushing from 3 PM-6 PM on Sunday, Aug 20th. The enticing flavor, aptly named "SPIN DIESEL," is a delectable masterpiece that embodies DJ Spin Diesel's ingenuity and distinctive taste. 
Watch the announcement in this reel by Spin Diesel on his Instagram: https://www.instagram.com/p/Cv8kdZBgEI4/
Having left an indelible mark on the music industry, DJ Spin Diesel is now set to leave his imprint on the world of Ice Cream. The collaboration between DJ Spin Diesel and Max & Mina brings forth the SPIN DIESEL flavor, a perfect harmony of taste that encapsulates the vibrant persona and artistic prowess of the acclaimed DJ.
"This is an absolute honor to have my very own flavor showcased at the iconic Max & Mina's Ice Cream Shop," shared an enthusiastic DJ Spin Diesel. "It's like a childhood dream come true to create my own ice cream."
The SPIN DIESEL flavor is a perfect combination of Scott's cherished childhood favorites. Minty Snickers with pieces of Snickers and Yodels, this flavor is a nostalgic celebration of DJ Spin Diesel's journey from the main stage to the world of frozen treats.
Max & Mina's Ice Cream, celebrated for its ever-evolving and daring ice cream concoctions, provides the perfect arena for DJ Spin Diesel's culinary debut. The brainchild of brothers Bruce and Mark Becker, Max & Mina's is acclaimed as a destination for daring and innovative ice cream enthusiasts.
The unveiling event for the SPIN DIESEL flavor is scheduled for Sunday, August 20th, from 3:00 PM to 6:00 PM at the cherished Max & Mina's Ice Cream Shop, nestled in Flushing, Queens. Attendees are in for an afternoon of festivities, music, and frozen delights as DJ Spin Diesel himself graces the turntables, adding a musical touch to the occasion.
Scott Sheehy, the visionary behind DJ Spin Diesel, is also the driving force behind Sheehy Entertainment – a boutique entertainment company renowned for its exceptional productions. With a focus on crafting tailor-made experiences for a select clientele, Sheehy Entertainment brings unparalleled creativity to weddings, corporate events, and private gatherings.
For additional information about DJ Spin Diesel and the delicious SPIN DIESEL ice cream flavor, please visit https://djspindiesel.com/ and https://max-minas-ice-cream.business.site/
For updates, follow the Instagram account of:
DJ Spin Diesel: https://www.instagram.com/djspindiesel 
And Max & Mina: https://www.instagram.com/maxandminas
About Sheehy Entertainment
Sheehy Entertainment is an exclusive boutique entertainment company led by the renowned Celebrity DJ Spin Diesel, also known as Scott Sheehy. The company's offerings include a wide range of essentials to enhance any occasion, from dynamic lighting and captivating staging to immersive video walls, cutting-edge plasmas, engaging photo booths, and interactive entertainment stations. The team at Sheehy Entertainment takes pride in featuring the finest talents in the industry, including top-tier bands, expert DJs, charismatic MCs, and exceptional motivators. Leveraging their extensive expertise, Sheehy Entertainment covers a diverse spectrum of events, from elegant weddings and meaningful mitzvahs to vibrant Sweet 16 celebrations, prestigious corporate gatherings, intimate private affairs, and various other occasions.
Media Contact
Company Name: Sheehy Entertainment
Contact Person: Scott Sheehy
Email: Send Email
City: Briarwood
State: NY
Country: United States
Website: sheehyentertainment.com