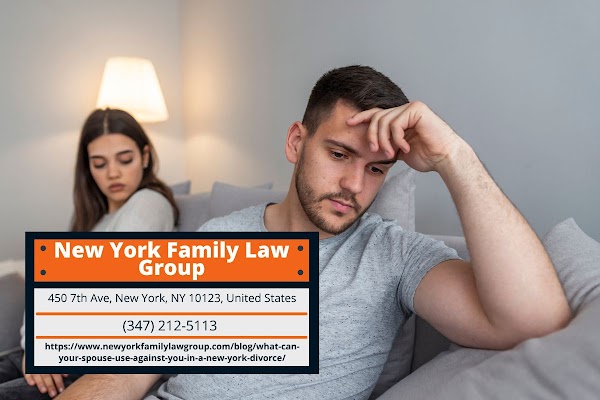 Annulment attorney Martin Mohr has recently published an insightful article on the intricacies of annulment in New York, providing an in-depth look into the legal procedures and nuances involved in seeking an annulment in the state. This contribution from the New York Family Law Group aims to educate the public on the specifics of annulment, a process often misunderstood or overlooked in family law discussions.
In the first section of the article, Mohr, an experienced annulment attorney, explains the fundamental difference between divorce and annulment. He clarifies that while a divorce ends a legally valid marriage, an annulment declares a marriage void, as if it never occurred. Mohr notes that the rules governing annulments vary from state to state, stressing the importance of understanding the unique stipulations applicable in New York.
The annulment attorney continues to delve into the various grounds for seeking an annulment in New York. These include instances of fraud or misrepresentation, incest, bigamy, mental illness, coercion, incapacity, age restrictions, and sexual incapacity. Mohr also highlights the significant burden of proof involved in securing an annulment, indicating that the claimant must provide evidence showing the detrimental effect of the ground on the marriage.
It's important to remember that while a lawyer can provide legal advice, the final decision of whether to seek an annulment or a divorce ultimately rests with the spouse. Both voidable marriages and void marriages can be annulled, but it's crucial to understand the differences.
In Mohr's own words, "To get a judgment of annulment in New York, it is necessary to establish and prove that the ground has had a detrimental effect on the marriage and to file the annulment in a timely manner." He further explains, "Compared to a divorce in New York which allows a couple to use no-fault-based grounds to file a divorce and avoid court intervention, an annulment requires a judge to make a decision on the validity of the marriage."
Mohr's article thoroughly examines the differences between annulments and divorces, pointing to the various legal processes involved in each. He clarifies that despite an annulment voiding a marriage, any children born during the union remain legitimate, and a record of the marriage and its annulment still persist.
A petition for annulment of marriage should be carefully considered. Ultimately, the decision to pursue an annulment should not be taken lightly. Mohr emphasizes the importance of seeking guidance from a seasoned annulment attorney to navigate the complexities of the process. The attorney can provide valuable assistance in understanding the legal grounds, preparing necessary paperwork, representing the parties in court, and even offering emotional support.
As part of a law firm, attorneys play a crucial role in providing legal counsel for those considering an annulment. For readers who seek a deeper understanding of annulment in New York, or those considering the process themselves, Martin Mohr's insightful article serves as a valuable resource. Delve into this comprehensive guide to grasp the essential details and nuances of annulment in New York.
About New York Family Law Group:
New York Family Law Group is a team of dedicated attorneys who assist New York couples navigate the challenges of family law, from divorce to annulment. Based in Manhattan, the group emphasizes objectivity and compassion in their approach, striving to minimize heartache while protecting their clients' best interests. They offer valuable assistance in navigating both the legal and emotional aspects of annulment, with a steadfast commitment to achieving positive outcomes in their cases. The lawyers in this law firm are well-versed in the complexities of void and voidable marriage cases, offering experienced legal counsel to those who need it.
Embeds:
Youtube Video: https://www.youtube.com/watch?v=LnBJeXtotk8
GMB: https://www.google.com/maps?cid=1493240459426942250
Email and website
Email: help@newyorkfamilylawgroup.com
Website: https://www.newyorkfamilylawgroup.com/
Media Contact
Company Name: New York Family Law Group
Contact Person: Martin Mohr, Ethan Steward
Email: Send Email
Phone: (347) 212-5113
Address:450 7th Ave
City: New York
State: New York 10123
Country: United States
Website: https://www.newyorkfamilylawgroup.com/