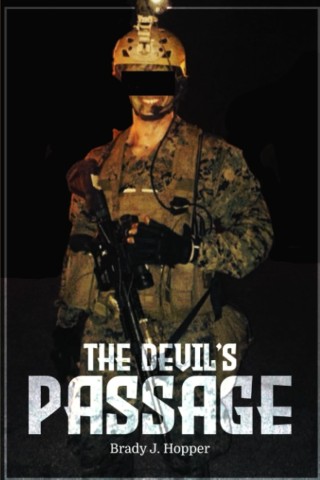 Brady J. Hopper, author and narrator of the book "The Devil's Passage" announces the release of his new book. The book by author Brady J. Hopper is a perfect blend of part fiction and part real-life scenarios experienced by a former Force Reconnaissance Marine. This book allows the readers to step into the shoes of those who are on the battlefield, taking on actual missions with complex objectives.
The battlefield is indeed a challenging territory that can either make or break a Marine. A place where many are willing to hoist the black flag and go on rampage mode against potential threats. The book is written from the perspective of someone who always dreamed of being on an actual mission and how it all came true when he found himself sitting in the briefing room with his heart pounding and his adrenaline rushing as the time to board the bird progressed.
The book is available on Amazon in Hardcover format, consisting of 106 pages written in English. 
To purchase the book on Amazon, please visit here.
Media Contact
Company Name: Brady J. Hopper
Contact Person: Brady J. Hopper
Email: Send Email
Country: United States
Website: https://www.amazon.com/dp/B0C8RBJV7B/ref=tmm_pap_swatch_0?_encoding=UTF8&qid=1687466862&sr=1-1