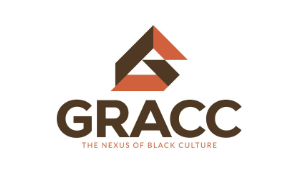 BOSTON, MA - September 25, 2023 - The Greater Roxbury Arts & Cultural Center, Inc. ("GRACC"), currently under development in Nubian Square, has named Dean J. Marsh, an esteemed corporate leader and Boston area resident of over two decades, as the Chairman of its Advisory Council. With GRACC's aspiration of becoming a vibrant cultural center where the voices of Black and Latinx artists are centered, and social justice and economic development go hand in hand, Marsh's business expertise will be instrumental in propelling the Council's initiatives forward.
A cornerstone of GRACC's transformative journey, the Advisory Council is tasked with charting the strategic direction, spearheading fundraising initiatives, and cultivating a network of supporters, all in line with the center's mission. The Council will focus on partnering with the organization's leadership, including GRACC President & CEO Taneshia Nash Laird and its board of directors, to help secure the $35 million capital costs for the center's brick-and-mortar development. When complete, GRACC will be the first contemporary Black-founded and Black-led visual and performing arts center in New England. It will be sited on the Boston Planning and Development-approved Nubian Square Ascends campus project on Washington Street in Roxbury.
With his distinctive three-decade-long leadership trajectory in the tech sector, Marsh currently presides as the CEO of Virtual Technologies Group. His career tapestry includes pivotal roles as the Managing Director of Accenture Cloud First and President and CEO of Dassault Systémes Americas Corporation, where his strategic leadership resulted in a triumphant streak of three consecutive years of double-digit growth in the United States, Canada, and Mexico. Marsh was with IBM for over a decade, where, as Vice President of Global Cloud Solutions, he grew the company's cloud business from $50M to $11B. His teams developed new infrastructure platforms and new hybrid cloud solutions and led M&A activities to build upon and complement IBM's core capabilities.
On his appointment, Marsh shared, "It's an honor to be at the helm of GRACC's Advisory Council during such a transformative phase. My immediate vision is to augment the Council by onboarding philanthropic leaders and industry experts. With their insights and the collective passion of our community, I firmly believe that we can establish GRACC as an iconic beacon in Boston's cultural landscape."
Laird expressed her enthusiasm, stating, "Welcoming a luminary like Dean, with his rich corporate heritage and deep community roots, is indeed a pivotal moment for GRACC. His foresight perfectly complements our mission, and I'm genuinely excited about our collaborative journey ahead."
In addition to his corporate laurels, Dean's endeavors extend deep into the community. He's a valued board member of the national nonprofit Common Impact, where he sits on the finance committee, and serves on the board of trustees for the Essex County Community Foundation, which manages over $200M in philanthropic assets. Additionally, he is an advisory board member for the startup "Ivyees Everything Honey."
Marsh holds a Master of Science in Computer Science from Rensselaer Polytechnic Institute and a Bachelor of Science in Metallurgy and Materials Science from Carnegie-Mellon University. He is a member of Kappa Alpha Psi Fraternity, Inc.
Media Contact
Company Name: Greater Roxbury Arts & Cultural Center
Contact Person: Taneshia Nash Laird
Email: Send Email
Country: United States
Website: https://www.graccboston.org/