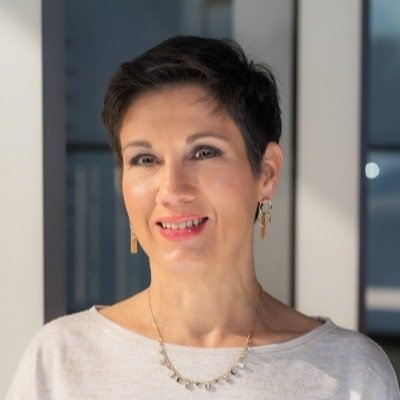 Shelly Vincent discusses how blockchain and crypto could affect the real estate industry. 
Listen to the interview on the Business Innovators Radio Network: 
https://businessinnovatorsradio.com/interview-with-shelly-vincent-employing-broker-with-homesmart/
Shelly explained: "The real estate industry benefits greatly from implementing blockchain and cryptocurrency. One major advantage is that it allows for more secure transactions and greater transparency. This means that all parties involved can trust in the validity of the transactions, as there are fewer opportunities for fraud or manipulation. The ledger-like structure also makes it easier to track ownership changes, speeding up the process significantly. Furthermore, using digital currency like Bitcoin to purchase property eliminates costly third-party fees associated with traditional banking methods."
Another way blockchain technology could revolutionize the real estate industry is by streamlining processes such as title searching and transfer of documents. Allowing for these steps to be digitized not only saves time but also increases accuracy as well as security. This is especially beneficial for international transactions, which often have multiple levels of complexity.
Blockchain technology can be used to reduce the amount of paperwork and bureaucracy associated with buying or selling a property. Smart contracts on the blockchain could automate specific processes that would otherwise require lengthy manual labor. This could drastically reduce the cost and time involved in these transactions for all parties involved.
Overall, it is clear that the real estate industry will benefit significantly from implementing blockchain technology and cryptocurrency into its operations. By making transactions more secure, efficient, and accurate, blockchain has the potential to revolutionize the way people buy and sell property around the world.  
 About Shelly Vincent
As the Employing Broker of the largest real estate company in CO, Shelly has a unique, bird's-eye view of the market. She also sits on the Board of Directors for REColorado, and it provides her with a great perspective into the support side of agents as well. Her passion, though, is prop-tech. She is a crypto real estate specialist and loves learning about how AI will change the industry as well! She teaches the subjects and has appeared on her podcasts and events as a presenter.
Learn more:
https://www.linkedin.com/in/shelly-vincent/
Instagram: @shellyvincent