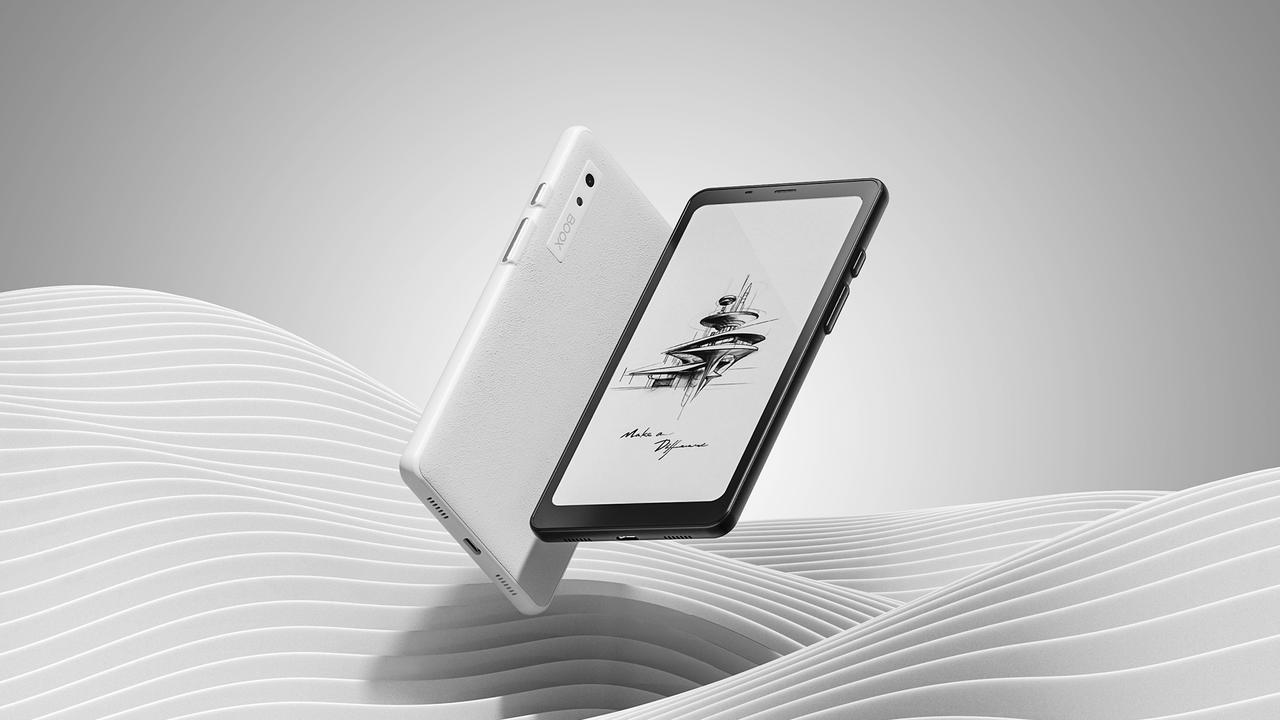 Onyx BOOX has recently introduced Palma, their latest Mobile ePaper device set to launch in 2023. Palma stands out from the competition with its exceptional features, offering users an unparalleled reading experience that combines a paper-like display, seamless performance, and remarkable portability. Palma is now available at the official BOOX Shop.
The highlight of Palma is its 6.13-inch ePaper screen, which utilizes cutting-edge E Ink Carta 1200 touchscreen technology. This technology provides users with a natural reading experience that closely mimics the texture of paper. With an impressive resolution of 300 PPI, text appears sharp and clear, enhancing readability and reducing eye strain. The adjustable dual-tone front lights ensure effortless reading day and night, while the glare-free, paper-like display guarantees comfortable reading in any lighting condition.
Palma's standout feature is its ultra-smooth performance, achieved through the integration of BOOX Super Refresh Technology and an advanced Qualcomm Octa-core CPU. This powerful combination allows the device to operate seamlessly across various tasks, including reading, web browsing, and app usage, delivering an unparalleled user experience.
In terms of design, Palma is compact and fits comfortably in the palm, while still offering impressive functionality. Operating on the Android 11 OS, the device is fully compatible with the Google Play Store, providing users with access to a wide range of applications that can be easily downloaded directly onto the device. Whether it's essential communication tools like Gmail and WhatsApp or any other preferred app, Palma ensures a seamless experience for installation and usage.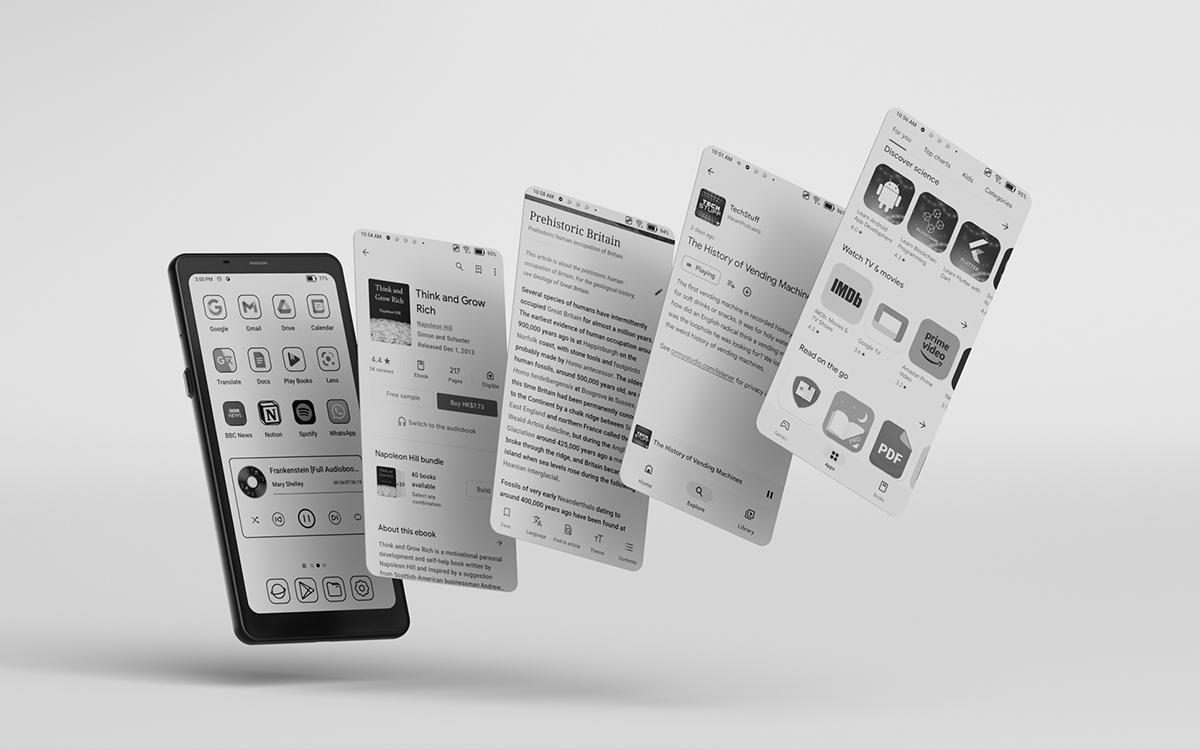 Palma offers ample storage with its 6GB RAM + 128GB ROM, which can be expanded further using a microSD slot. It supports 24 popular formats, including EPUB, MOBI, TXT, CBR, and more, ensuring a seamless reading experience. Integration with cloud storage services like Google Drive, Dropbox, and OneDrive allows convenient access to files online. It also comes with the 16MP camera with LED flash on the back, enabling easy conversion of paper documents into digital text.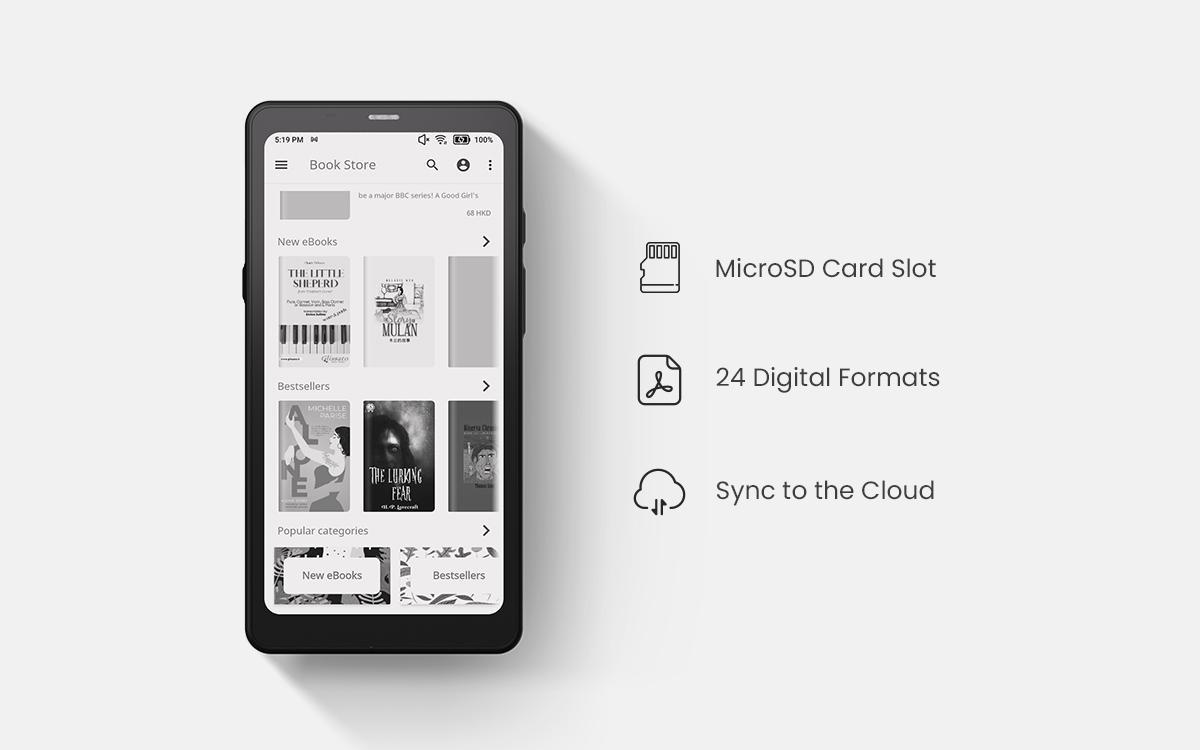 Beyond being a portable eReader, Palma encourages a healthy lifestyle by minimizing digital distractions. Users have the option to disconnect from the internet to focus on connecting with friends and family or reconnect to WiFi for full internet access. This feature promotes mindful digital habits, fostering a stronger connection with the physical world. By limiting distractions, users can enhance focus and productivity for a more fulfilling reading experience.
About Onyx BOOX
BOOX is a global leading E Ink electronic brand of Onyx that specializes in E Ink tablets and monitors. It offers 6inch to 13.3inch E Ink products to assist aspiring, persistent, and innovative users in becoming more productive in work and study without straining their eyes. With cutting-edge hardware and advanced software, BOOX is the world's only E Ink electronic brand that combines E Ink with Android and provides maximum flexibility. More product information can be found at shop.boox.com.
Media Contact
Company Name: Senmer News Wire
Contact Person: Arthur
Email: Send Email
Country: United States
Website: https://www.senmer.com/news