09/24/2023, Glen Head, NY // PRODIGY: Feature Story //



Empire Psychiatry, a team of the best psychiatrists in New York, is pleased to announce that it has opened more clinics in New York and hired more staff to support new patients. It has offices in Glen Head, Brooklyn, Rockville Center, Massapequa, Forest Hills, Queens, Long Beach, Floral Park, and Huntington. The clinic offers comprehensive care, wherein a psychiatrist takes the time to assess the patient's conditions in a holistic manner and provides a treatment plan that addresses their core issues and not just the symptoms. Its services are affordable, and it accepts most insurances. For those who don't have insurance, the clinic offers reasonable private pay rates. Its convenient appointments allow patients to get in touch with the best New York psychiatrists whenever needed. It recently launched telepsychiatry sessions that enable patients to talk to their therapist online without visiting the clinic.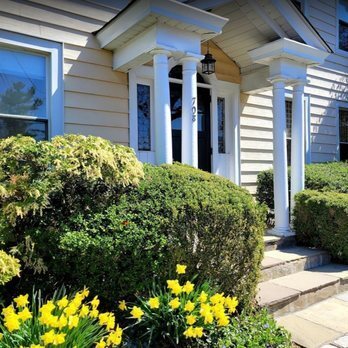 Empire Psychiatry has some of the best and most qualified and empathetic psychiatrists in New York who can help patients with conditions such as ADHD, anxiety, bipolar, depression, PTSD, grief & loss, schizophrenia, panic attacks, and obsessive-compulsive disorder. It takes a lot of courage for patients to take that difficult step to seek help from psychologists or psychiatrists. While support from family and friends can help patients recover faster, professional help from qualified New York psychiatrists can help patients manage and treat their condition efficiently with long-lasting results. Empire Psychiatry has treated hundreds of patients, who are now living a better life than anticipated. The clinic urges patients to reach out and help themselves before it is too late for themselves and their families.
No matter what the condition is, patients must know that they are not alone. Others are experiencing the same, and getting treatment is the only way to regain control. The psychiatrists conduct a comprehensive assessment to create an individualized treatment plan. There is no one-size-fits-all approach. Every patient is different, and so is his or her condition. Empire Psychiatry in New York accepts most insurance plans and Medicare. The staff will check with the patients' insurance plans and the mental health benefits they cover so patients don't have to worry about the paperwork and can concentrate on getting better.
To learn more, visit https://empirecareclinic.com/#whatWeTreat.
About Empire Care Clinic
Empire Care Clinic was started by Joel, an emergency room nurse, and Jacob, a pharmacist, out of need as they both noticed that patients, despite having access to the best doctors and technologies, were being under-served and their conditions were being mismanaged by inattentive practitioners, sub-par therapies, long wait times, and lack of practitioners that accept insurance. They started the psychiatry group with one goal: to improve psychiatric care for everyday patients under-served by the broken system. Patients can now get care from a psychiatrist who is warm, compassionate, and empathetic, someone who will not over-medicate them and actually cares.
###
Media Contact
Jacob W - Empire Psychiatry
Address: 708 Glen Cove Ave Ste 5 Glen Head NY 11545
Phone: 516-900-7646
Website: https://empirecareclinic.com/
Email: Info@empirecare.com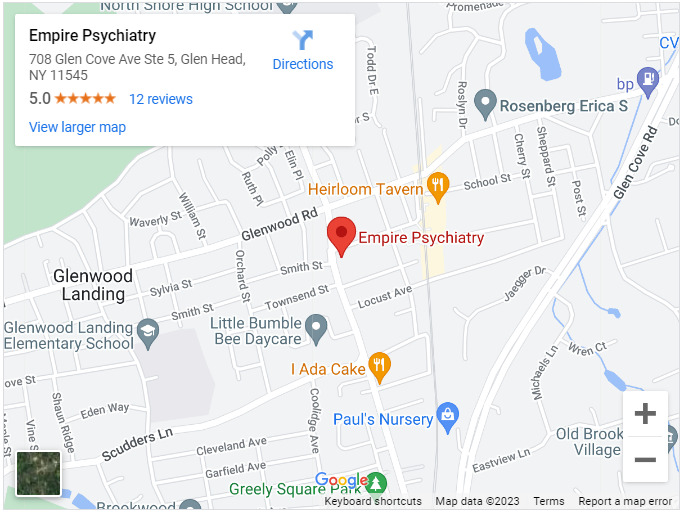 newsroom: news.38digitalmarket.com



Source: 38 Digital Market News

Release ID: 749129

Source published by Submit Press Release >> Empire Psychiatry Opens More Offices in NY, Hires More Staff for New Patients