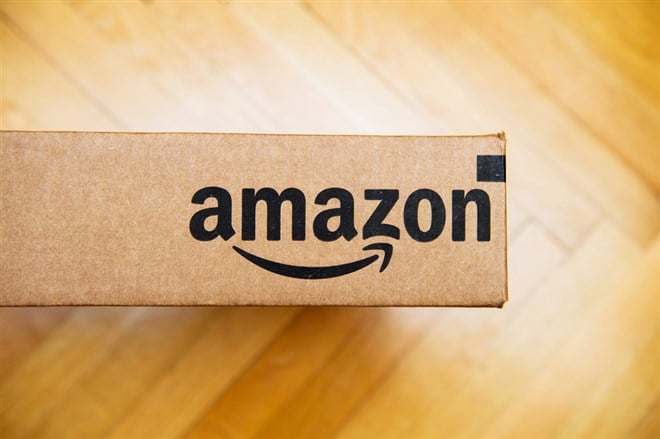 Amazon.com Inc (NASDAQ: AMZN) has rallied over the past month, gaining 19.48%. However, it sits at a loss of 28.95% over the past year.
Investors might therefore be wondering where the company will be headed in the future and if the rally in its share is set to continue.
Much of that trajectory could come down to how its earnings are received when it publishes its result on Feb 2 next week. Let's look at what the future might have in store for the company.
Is Amazon a buy ahead of earnings?
Although attempting to time the market is generally unadvisable, the looming recession has been discussed extensively over the past six months, so a lower stock price for Amazon and its peer companies could be on the cards. Some warnings include overvaluation in stocks and commodities, a downward trend in the S&P 500 index, a worse-than-expected rebound of consumer spending in China, and China's real estate prices continuing to fall lower each month.
These signs all point towards capitulation in the market being possible to be realized soon. Adding to the pessimism is that executives of Amazon itself may hold a bleak outlook for the future. Plans to let go over 18,000 employees were signed off by Amazon's CEO Andy Jassy this year.
However, it's also important to frame these Amazon layoffs correctly. It might not signal that Amazon expects long-term weakness, but rather it could be more of a pivot toward reaching greater efficiency. The stock prices and payrolls of tech companies were severely bloated by COVID-19 stimulus money that would never last long-term.
The unexpected turnaround of the virus that came quickly in January last year saw restrictions lift, and the money flowing into these stocks detoured in a different direction.
How the layoffs could benefit Amazon
Layoffs are needed when business conditions change and the company's experiments don't work as expected. Jassy told Amazon investors that it would lay the groundwork for the company to be more resourceful and instill some vigilance into its operations. This change in tact is a far cry from the splurge in spending seen when liquidity was at an all-time high.
It's a realistic assessment of where the company is headed towards. Capital.com reported that many of the jobs axed were those in human resources and for its 'experiments' Amazon Go and Amazon Fresh, which did not turn out as expected.
If the layoffs did not happen, Amazon might as well light some of its money paying those employees on fire. A large-scale hiring freeze is in place for most of the tech industry, and HR professionals looking over empty desks don't contribute to productivity.
The mass layoffs might be one of the largest it has ever seen. But still, we were also in extraordinary and uncertain circumstances with no knowing precisely when the pandemic would reach its peak, and it did so rapidly over the first few weeks of 2022.
Another argument is that for investors who can see past the immediate threats in front of them and hold Amazon for a decade or longer, it gives them a more attractive entry for scooping up Amazon shares. For better or worse, the market seems to focus on the here and now at the exclusion of everything else. So let's look at Amazon's potential upside for the future and beyond.
Valuation
Wall Street seems to have an overwhelming feeling of confidence about Amazon's share, despite it only having a moderate buy rating at the time of writing. 42 analysts who cover it rate it a buy, while it also has 2 hold and 2 sell ratings.
One of the biggest things investors could feel confident about is its earnings per share (EPS) is expected to grow from 0.68 per share to $1.58 per share. That's an enormous growth of 132.35%, unheard of for a blue-chip stock in the FAANG acronym.
Other positive aspects include that its MarketBeat consensus price target currently sits at $145.41, with analysts predicting that it has a 46.6% potential upside. Like other big names this week, investors will watch Amazon closely for guidance on the rest of the year. This may help to confirm some people's suspicions of the impending recession and its economic impact.