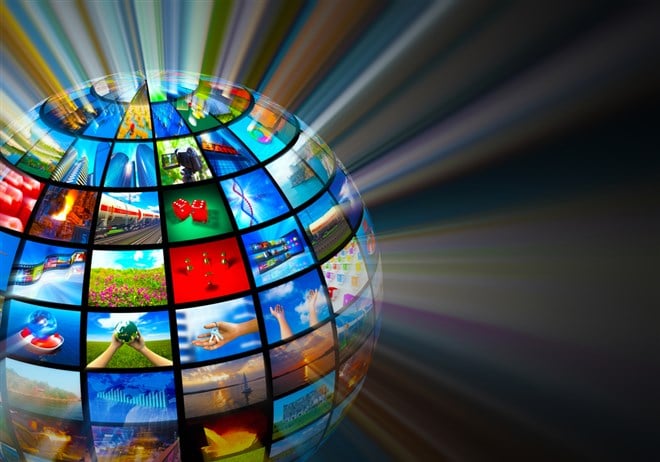 Streaming service stocks have made their way to many investors' watchlists. Their valuation ratios have fallen sharply post-lockdowns while their fundamentals are still promising, which may make them valuable additions to a balanced portfolio.
COVID-19 lockdowns and the initial influx of stimulus money into these stocks may have skewed investors' expectations of how these companies perform under normal business conditions. We're still dealing with what was effectively a black swan event in the stock market through covid that has pushed everything out of balance.
This means good opportunities to scoop up shares in these potentially undervalued companies. Keep reading to find out which stocks should be on your radar.
Netflix
Subscriber churn has become a new trend for some in the industry, with Netflix (NASDAQ: NFLX) being one of the first casualties of this change in consumer streaming habits. The service lost one million subscribers in the second quarter of last year but then added 2.4 million new subscribers in the third quarter.
When Netflix publishes its earnings for the final quarter of 2022 this month, we'll know the full extent of the damage done for the year. As it stands today, the service has 223.09 million subscribers, while last year it had 221.84 million subscribers, so its growth rate is certainly finding a new equilibrium post-lockdown.
Still, some analysts believe that Netflix could be in the process of turning a corner. My colleague Thomas noted last December that its Q3 results came in above expectations and that it's working towards executing new growth drivers such as ad-supported pay tiers.
Disney
Walt Disney (NYSE: DIS) is another streaming stock that has been sold off in the wake of rising interest rates. The company's stock is down 39% over the past year, despite adding 14.4 million subscribers in the third quarter. This loss can be partially explained by the fact that it was reported in November that its Disney+ streaming service cost the company $4 billion in fiscal 2021.
Disney executives predict that the service will reach break-even profitability sometime in 2024. Still, unlike its competitors, there are other parts of Disney's business besides its streaming service that investors could be feeling bullish about, as explained by my colleague Jea last week.
Jea noted that pent-up demand for Disney's theme parks could be helping to offset the losses from its other operating segments, delivering a $1.5 billion profit. Disney's Bob Iger's return as the company's CEO was also cited as a reason to feel bullish about the stock, who previously led the company for 15 years.
Part of Iger's role will be to "adjust [Disney's] cost structure to put it on the path to profitability with less emphasis on growth and more on operating profits," Jea said. This may help boost the pithy $162 million net income the company reported last quarter.
Roku
And then there's Roku (NASDAQ: ROKU), a somewhat overlooked player in the streaming game compared to the likes of Netflix or Disney.
Along with most of its peer companies, Roku also reported an underwhelming performance for the previous quarter. Net income only grew 1.89% to $162 million, while revenue jumped 8.72% to $20.15 billion. Roku's current stock price of $44.09 at the time of writing is also around 90% lower than its peak stock price of $473.65, reached in July last year.
When it comes to Roku's fundamentals, things are certainly a mixed bag. The market believes its stock price will fall even lower, as 8.66% of its shares are being sold short. Wall Street also mirrors this negative sentiment, as it forecasts its earnings per share (EPS) to decrease from $4.25 to $3.66.
Other factors plaguing this stock include almost $600,000 shares sold by insiders last quarter and its analyst rating of hold. This rating means its more or less expected to grow as fast as its peer companies. On balance, though, Roku's MarketBeat consensus price target gives it an impressive 104.1% upside.