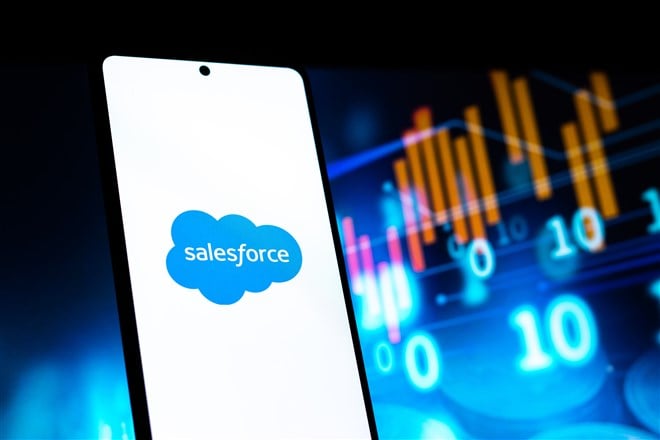 Salesforce Inc (NYSE: CRM), the customer relationship management (CRM) giant, has been making headlines recently for both good and bad reasons. Considering the stock has fallen as much as 60% from the all-time high it tagged back in November 2021, this shouldn't be all that surprising. Indeed, 2022 was a rough year for tech, whether you were a micro-cap or a $170 billion mega cap stock. 
But with Salesforce's shares suddenly up 30% from the multi-year lows they hit at the end of December, it's clear the bulls have gained the upper hand for now. Let's jump in and see what their argument is, and if the bears have a chance to wrestle back control in the months ahead. 
Bullish Comments
Morgan Stanley was out with bullish comments this past week, noting that Salesforce has gotten onto a clear path to grow earnings per share by 20% or more over the coming years. This is because the company's recent restructuring, a nice word for layoffs, and activist investor involvement are both strengthening the foundations of its longer-term success. The latter point in particular, has been a strong talking point recently. 
It was reported last week that activist investor Elliott Management had taken a large stake in Salesforce. Their track record suggests they're not afraid to shake things up, which is exactly what investors would have been looking for after a year of non-stop selling. They join fellow activist investor Starboard Value who disclosed a position in Salesforce last October. With at least two heavyweights like them involved now, analysts now like Morgan Stanley are speculating that the company is on the verge of a remarkable turnaround. 
Similarly, another development being discussed is the possible addition of new directors to Salesforce's board. A move like this would be seen as helping the company address some of its operating challenges while improving its overall performance. As is often the case, new directors can bring a fresh perspective and valuable experience to the table, something the more skeptical investor would say was sorely lacking last year. 
However, not all recent news has been positive for Salesforce. The company's stock recently stumbled along with Adobe Inc's (NASDAQ: ADBE), after Microsoft Corps's (NASDAQ: MSFT) earnings results caused a shiver across cloud platforms. Specifically, the leadership there shared a weakened forecast for their cloud unit. Investors will be watching closely to see if this is a canary in the goldmine for Salesforce. This shows that despite the solid start to 2023 so far, a broader market and economic conditions related to tech stocks are still very much in the bearish zone. 
Getting Involved
But despite these ongoing headwinds, Salesforce remains one of Wedbush's top picks for 2023. The team there recently cited the company's strong growth prospects and compelling valuations.
Analyst Dan Ives is bullish on their recovery prospects and reiterated his previously shared position that tech stocks, generally, should rally 20% in 2023 as they are "way oversold" at current levels. The bulls will be hoping Salesforce's recent rally through January doesn't simply tick this box and that there's a lot more still in the tank. 
Not all agree with him, however. One of the risks to consider when investing in Salesforce is the elevated levels of disruption risk. We recently saw the team at Cowen downgrading their rating on Salesforce, citing elevated levels of disruption risk, as the company faces increased competition and rapidly changing customer needs.
Analyst Derrick Wood cut them to Market Perform from Outperform, and his new price target of $160 suggests shares are right around where they should be. In a note to clients, he wrote that "we see these dynamics as medium-term overhangs on shares", and added that the company's growth is expected to be "uneven" for the next few quarters. 

That remains to be seen, but in the meantime, at least Salesforce shares are enjoying a return to a northbound direction and investors are as optimistic as they've been in months. You want to see some change when you put in a year like what they did in 2022. We're only a month into 2023, and all the signs suggest that major changes are already underway.