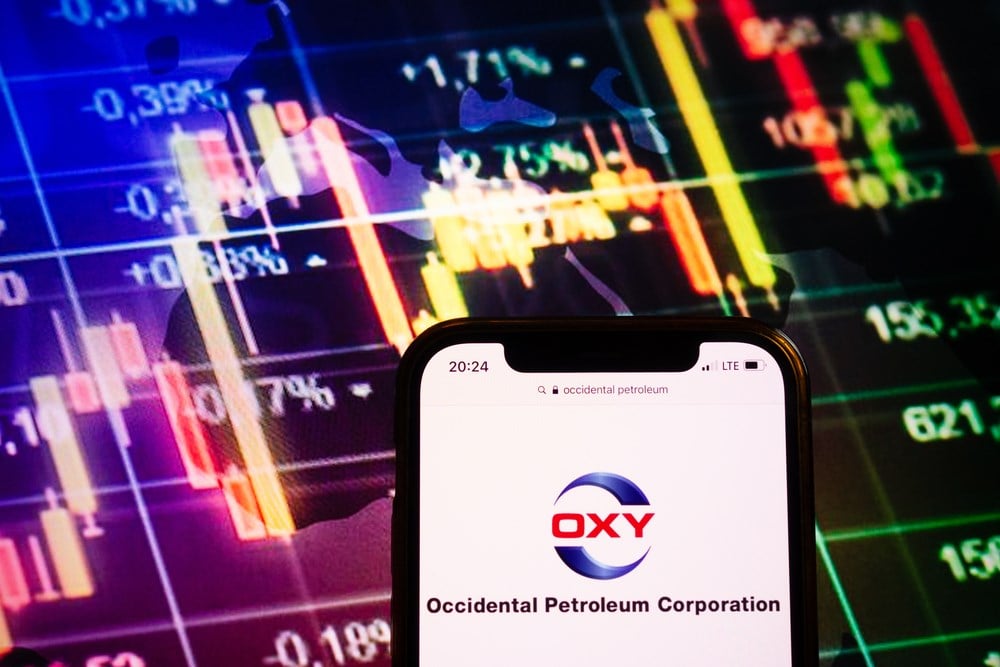 Warren Buffet has said he and Berkshire Hathaway would not take a controlling interest in Occidental Petroleum (NYSE: OXY), and that's smart. Oxy has a capable CEO who has the company on the right track. That is evidenced by Buffet's remarks, specifically his comments about preferred stock.
Oxy began redeeming Berkshire's preferred stock holdings, reducing its income payments, but the move is good for the company. Reducing its debt load and freeing up the capital structure and cash flow is the right thing to do and one that will generate more value for Buffet and his Oxy shares down the road. 
"In the first quarter of 2023, our shareholder return framework reached a significant milestone as we began redeeming the preferred equity, further advancing the transfer of enterprise value to our common shareholders," said President and Chief Executive Officer Vicki Hollub.
So, no controlling interest, but that means more than 50%. Berkshire owns about 23% of the stock now and is approved to buy up to 50%, so it could purchase another 27% of the company and leave Mr. Buffet true to his word. Will he do it? Berkshire last bought Oxy in March when share prices fell below $60. He and they bought the stock several times below $60 with a low of $56.70 on March 15th. That marked the bottom for the price action, and the price action in Oxy shares is back to that level. If Mr. Buffet and his crew at Berkshire were going to up their stake, now is the time they'd do it.
Occidental Falls On Weak Results 
Occidental had a relatively good quarter, but the revenue and earnings fell short of expectations and are weighing on the market. The company reported $7.26 billion in net revenue, a decline of 14.9% driven by the decline in oil prices. This is 150 basis points short of the consensus, and there was weakness on the bottom line. Oil & Gas was the worst-performing sector due primarily to lower oil prices. The OxyChem segment was flattish compared to last year, and midstream saw gains. 
The margin news was also uninspiring, but from the viewpoint of a market expecting more. While adjusted earnings fell YOY and missed consensus, the cash and free cash flow are robust. The free cash flow came in at 23% of revenue, fueling the company's transition and capital returns.
The dividend isn't large relative to the industry; the company is paying about 1.25%, but share repurchases and the redemption of preferred stock boost that. Q1 repurchases topped $750 million or about 1.4% of the market cap, with shares at low levels. Redemptions equaled $647 million, a hefty sum that Mr. Buffet and Berkshire Hathaway might reinvest in regular shares. 
The Technical Outlook: Occidental Petroleum, A Bounce Is No Accident 
The price action in Occidental Petroleum is down at low levels but should be expected to bounce. Either Mr. Buffet will start scooping up shares, or someone else will, thinking Mr. Buffet will, and that will be the signal for everyone else. Regardless, a bounce is expected, and there are already signs of buying. The question is if the stock moves sideways from here or if capital returns will drive the market higher.