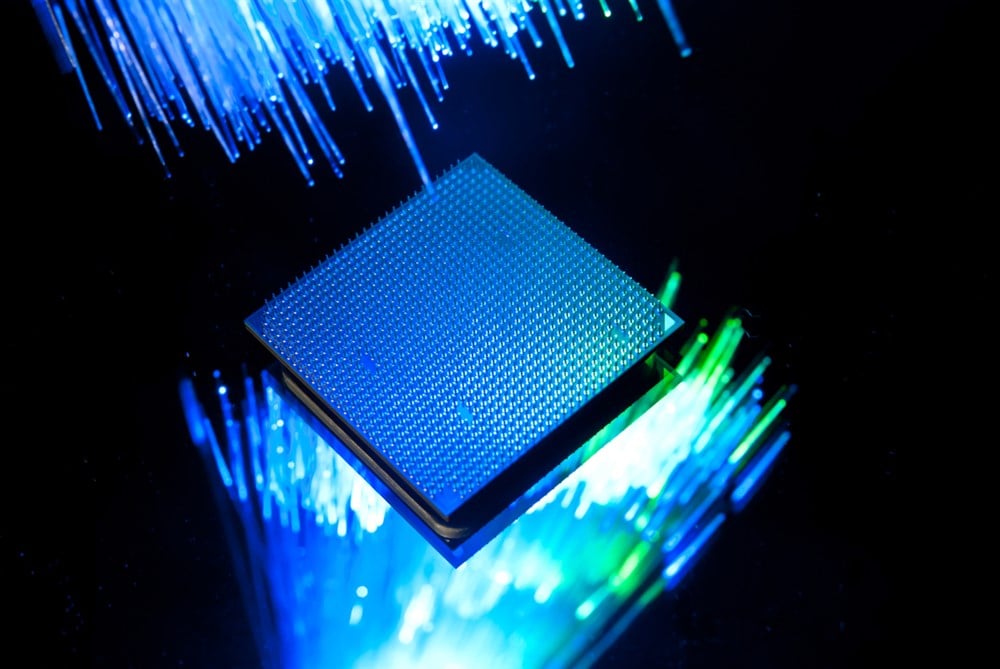 Advanced Micro Devices, Inc. (NASDAQ: AMD) reported its Q1 financial results last night, which at first glance beat analysts' expectations for the headline numbers. The company's earnings per share for the quarter came in at $0.60, beating the $0.56 that was expected, while revenue was also better than expected though still down 9% on the year. 
The semiconductor's shares are still up more than 60% from last October's low, but they've cooled considerably in recent weeks, so perhaps the contraction wasn't all that surprising. For context, from March's peak earlier this year, they've fallen almost 15%. Though the longer-term uptrend remains reasonably intact, investors will be asking themselves plenty of questions about its prospects for the rest of the year.
Near Term Headwinds
This was evident in yesterday's after-hours session, where AMD shares fell almost 6%. Given the beats delivered to the company's top-line and bottom-line numbers, you had to dig a little deeper into the report to see where the cracks were. To that end, the main culprit was the company's forward guidance. While Q1 was better than expected, the company's forecasted revenue and gross margins for the second quarter were lighter than analysts had hoped, hence the share price drop. 
Speaking on the post-earnings call, AMD's CEO Lisa Su said the company is still dealing with a "mixed demand environment" in which revenue growth is expected to be "flattish" during the rest of the first half of the year. Overall, she was pleased with the first quarter's results and is optimistic about how well-positioned AMD is to drive growth in the year's second half. So what does this mean for investors thinking about getting involved? 
Well, it sounds very much like a case of having to pinch your nose for the next few months while maintaining focus on the longer-term opportunity. There's no doubt that AMD's future potential is still very much intact. Strong demand for their flagship Ryzen and Radeon products (processors and graphic cards, respectively) will underpin much of this, as will their Data Center and Embedded units, which combined made up more than 50% of the first quarter's revenue. 
It's worth noting that AMD's gross margin for the quarter was 44%, down from 46% in the same quarter last year. This trend must be reversed in the quarters ahead if investors are to maintain confidence in the company's ability to get fully back on track. Remember, AMD shares are still down 45% from 2021's all-time high and are at a level where they spent much of 2020. 
Getting Involved
But while the trading environment is very different compared to then, AMD is also a very different company in many ways, and they're mostly good ones. They're well positioned to capitalize on the industry shift to AI, something which is rapidly accelerating, while their data center business continues to gain market share. The company is also expected to benefit from the ongoing semiconductor shortage, which has increased demand for its products.
There's no doubt their long-term outlook remains strong, and if investors are happy to buy into this, then this week's post-earnings drop could be a blessing in disguise. MarketBeat's Forecast tool rates their shares as a Moderate Buy, with its Analyst Rating tool highlighting price targets in the region of $102 to $115. Considering the stock is due to open around $84, we could be looking at upside in the region of 35% from here. 
Let's see if the stock can tread water in the lower $80s, shed its weaker hands, and consolidate into next week. It's been setting a strong pattern of higher highs and higher lows which bodes well technically and should give investors the confidence to buy into any entry that opens up.