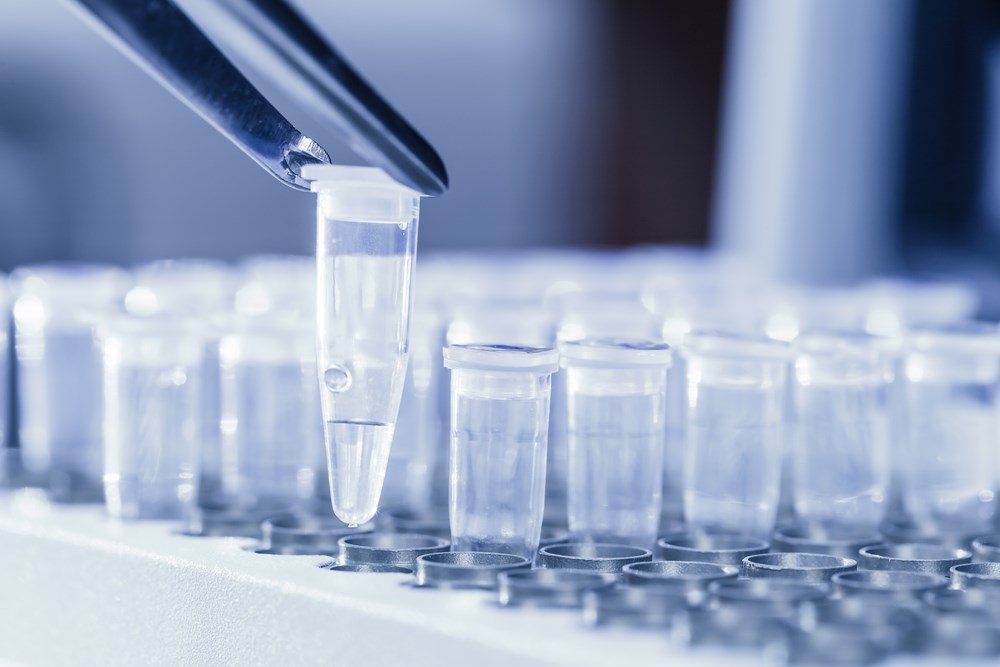 Krystal Biotech, Inc. (NASDAQ: KRYS) has been one of the biggest success stories of the last five years — and it may only be getting started. 
Last week, shares of the Pittsburgh-based genetic medicines developer surged more than 25% after the FDA approved its therapy for a rare skin disease called dystrophic epidermolysis bullosa, or DEB. Anything can happen in this volatile industry, but the move all but clinched that Krystal Biotech will finish up for the seventh consecutive year. 
After making its Nasdaq debut at around $10 in September 2017, the now mid-cap stock closed above $120 on Friday. Despite the huge return, Krystal Biotech remains relatively unknown. This is good news for growth investors.
Regulatory momentum, bullish Wall Street analysts and favorable technicals all suggest Krystal may be a gem.
Why Did Krystal Biotech Stock Go Up?
On May 19th, Krystal Biotech announced that its Vyjuvek candidate was approved by the FDA as a therapy for DEB. Vyjuvek, a topical gel, becomes the first-ever redosable gene therapy for a condition that makes the skin fragile and is caused by a gene mutation. It is now the only medicine available for DEB patients in the United States.
According to the DEB Research Association (DEBRA), the rare genetic disorder affects approximately one out of every 20,000 U.S. births. Based on the 3.7 million American births in 2022, this suggests almost 200 babies will be born with some form of DEB. Vyjuvek is expected to carry a wholesale price of $24,250 per vial, and patients are expected to require 26 vials per year. This equates to a total annual cost of $630,500 per patient and a lucrative first product launch. 
More importantly: 1) a long unmet need now has a viable treatment, and 2) the FDA approval of Vyjuvek legitimizes Krystal Biotech's gene therapy platform. The company's STAR-D technology is being used to develop topical treatments for a range of rare and orphan dermatological indications, including TGM1-deficient ARCI and Netherton Syndrome.  
What Does Wall Street Think of Krystal Biotech?
Vyjuvek is Krystal Biotech's first commercialized therapy but sell-side research firms suspect it may not be its last. Along with positive commentary around the FDA approval (including the broad label and options for at-home dosing), Wall Street expressed optimism about the company's future approval prospects. 
In addition to therapies for rare skin disorders, Krystal Biotech is developing a trio of treatments for respiratory diseases. Its therapeutic candidate for cystic fibrosis, KB407, is currently in an early-stage clinical trial. 
Prior to the Vyjuvek news, the Street was unanimously bullish on Krystal Biotech stock. That hasn't changed. All eight firms that cover the stock have reiterated their buy ratings since May 20th, and most have increased their price targets. Goldman Sachs, the most bullish on the name, gave it a $155 target which helped kickstart the rally. The updated consensus target of $141 points to 17% upside from Friday's close.
Hedge fund managers seem to have anticipated the breakthrough as well. In the first quarter of 2023, hedge funds increased their Krystal Biotech holdings for the third straight quarter. Three firms initiated positions during Q1. This serves as a good reminder for investors that Wall Street analysts and hedge fund managers combined can provide a valuable signal. 
Is Krystal Biotech Overbought…or Undervalued?
Krystal Biotech's sharp vertical move would suggest it is an emotionally charged stock. Several technical indicators, including an 83 RSI reading and a sky-high MACD, also suggest it is overheated. But, in addition to the Street's ongoing support, there are a couple of things that could keep the biotech trending higher.
First, the stock broke through long-term resistance of $102.99 — and did so in a convincing fashion. Trading volume on May 22nd was seven times above normal and the most Krystal Biotech as seen in 18 months. Often when a stock blasts through resistance in unusually high volume, it is a sign of additional gains to come.
Second, the company announced a $160 million private placement at $92.50 per share on May 22nd, on which the stock traded in the $100 to $120 range. Raising money to fund commercialization is not uncommon in the biotech space. But the move is often greeted with a selloff because diluted shareholders feel maximum gains have been realized. In Krystal Biotech's case, however, the rally only continued, and the stock stabilized throughout the week.
This is partly a testament to the financial potential of Vyjuvek…but also about investors not wanting to miss out on the next chart-busting headline.