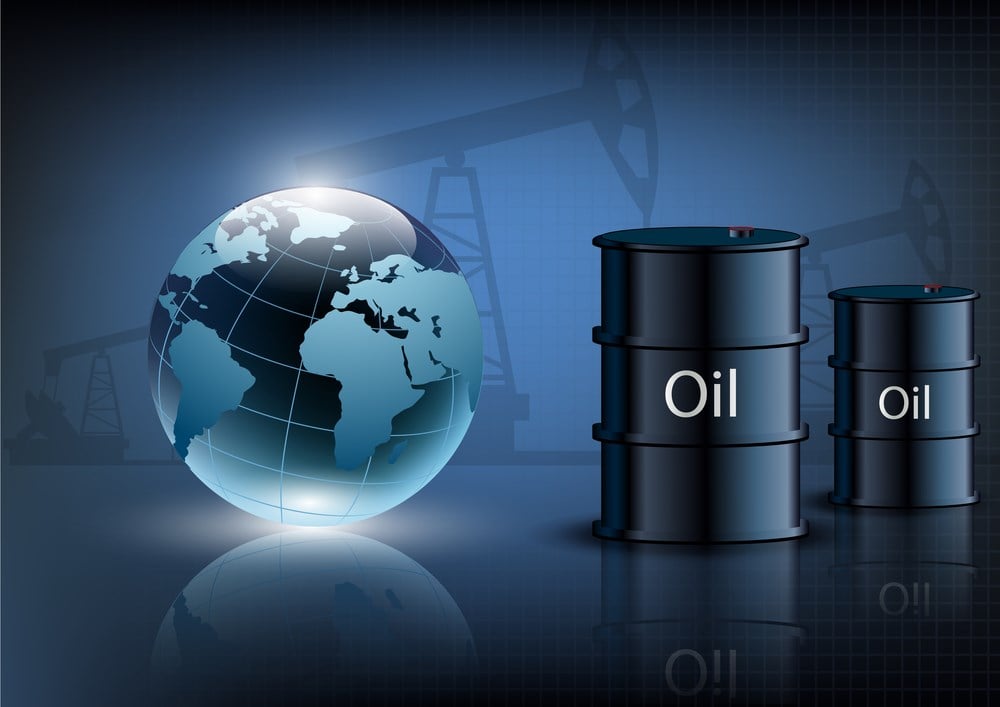 It's typically big news when Warren Buffett makes a big buy. That was the case when Buffett's hedge fund, Berkshire Hathaway, Inc. (NYSE: BRK.B) announced it was significantly adding to its stake in Occidental Petroleum Corporation (NYSE: OXY). The move came at a time when oil prices were well below $70 a barrel and the current focus of economic policy was, and is, in the growth of renewable energy.  
Oil prices haven't made a significant rally since that time, but they are creeping higher. That's not surprising. As the saying goes, institutional investors only buy stocks for one reason. And so, it's a good time to consider if it's time to add oil stocks to your portfolio or add to your existing positions.  
Love It or Hate It, Oil Still Fuels the Economy  
Investors are mostly cheering the cooler-than-expected readings on inflation present in the May consumer price index (CPI) and producer price index (PPI) numbers. But underpinning both numbers is the weakness in energy prices.  
In the last month, consumers were paying 20% less at the pump, on average. And fuel oil was down 37%. That's a significant drop that shows up in the producer costs and ultimately to the price that consumers pay for goods and services.  
It's also likely to be unsustainable. There are several catalysts that are likely to push energy prices, and particularly oil prices higher in the coming months. 
First, we're entering the summer driving season. That means demand for gasoline will be on the rise. This comes at a time when Saudi Arabia has already announced it will be cutting production by an additional one million barrels starting in July.  
The CPI report also showed that airfare prices remained elevated. And cruise stocks are making a long-anticipated recovery. If travel demand remains strong, that will also be bullish for oil prices. 
And, if the Federal Reserve pauses interest rate hikes – as it is largely expected to do – that is likely to stimulate demand as many investors will perceive this as a sign that the economy is on the right track.  
Investors are Buying Big Oil Across the Board 
Some investors will point out, correctly, that Berkshire sold some of its position in Chevron Corporation (NYSE: CVX). That's correct. However, looking at the company's recent 13-F filings, institutional buying remains strong with at least a half dozen new positions being taken in the stock.  
An almost identical pattern exists with Exxon Mobil Corporation (NYSE: XOM). You see several institutions taking new positions. And tellingly for both companies, there's no sign of investors closing their positions. 
To be fair, 13F filings only account for the long positions that investors take and do not show investors that are taking short positions in a company's stock. However, looking at the short interest for Chevron and Exxon Mobil there is no evidence that there are significant bearish bets being made.  
Bullish or Bearish? You Win Either Way 
Many economists and investors are conflicted about the state of the economy and the markets. You probably are as well. But investing in oil right now makes sense no matter which side of the fence you sit on.  
To be clear, rising oil prices will trigger higher inflation which will be bearish for the economy. But it would be bullish for oil stocks. And since many of these stocks pay high-yielding dividends supported by strong free cash flow (FCF), you'll be ahead of rising inflation. That may be a cynical way to play the market, but it reflects the reality that our economy is still dependent on oil. 
And if this is the start of a new bull market, then oil is likely to be the tide that lifts other sectors of the market. Many of the big oil stocks are trading at very inexpensive valuations. That leaves them with plenty of room to climb along with the economy.