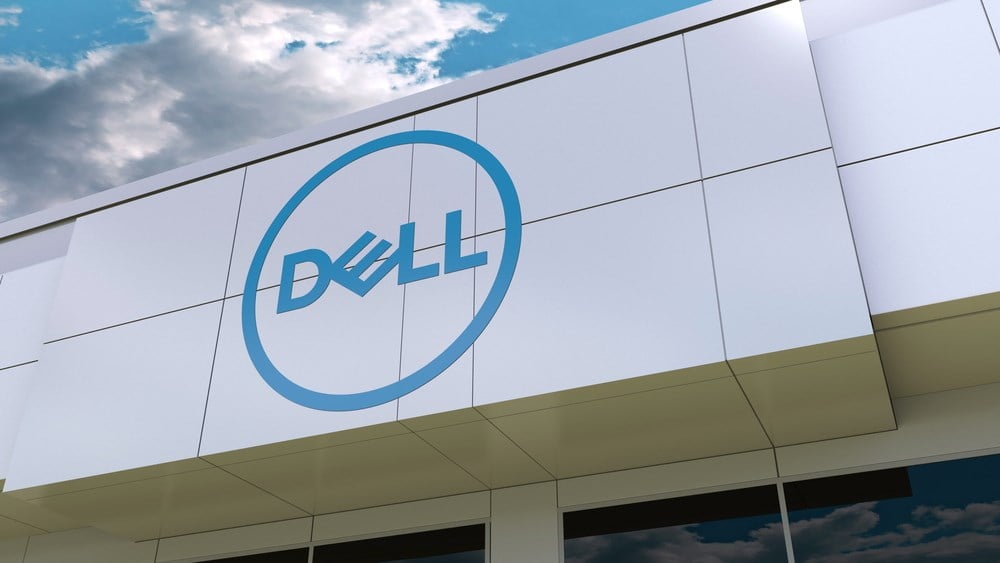 Computer hardware giant Dell Technologies (NYSE: DELL) exceeded Wall Street's expectations for its fiscal first quarter, driving a brief rise in Dell stock. The Texas-based company reported adjusted earnings of $1.31 per share on sales of $20.92 billion for the first quarter. Analysts had projected Dell earnings of 86 cents per share on sales of $20.27 billion. Dell's earnings declined by 29% compared to the previous year, while sales decreased by almost 20%.
Dell's co-chief operating officer, Chuck Whitten, expressed satisfaction with the company's performance despite a challenging economic environment. He stated in a news release, "We executed well against a challenging economic backdrop. We maintained pricing discipline, reduced operating expenses, and our supply chain continued to perform well after normalizing ahead of competitors."
Dell Technologies Tops Analyst Estimates but Fail to Deliver on Guidance 
Trading Dell Technologies stock temporarily halted before the release of the results, which unexpectedly occurred during the regular trading session instead of after the market closed. When trading resumed, Dell shares surged higher by over 4%. However, shares later pulled back to a 1.45% gain at the market close before experiencing a decline in the extended session.
The drop in the after-hours session followed a conference call during which executives predicted a potential sales decline of similar magnitude for the current quarter. 
Yvonne McGill, Dell's future chief financial officer, guided for revenue of $20.2 billion to $21.2 billion, while analysts had an average expectation of $21.19 billion. McGill also noted that potential pricing actions could impact profitability, as a more competitive pricing environment will occur due to inventory normalization across the supply chain.
Dell's infrastructure solutions group saw sales of $7.6 billion, reflecting an 18% decline. This division focuses on selling servers, storage and networking gear. Its client solutions group, responsible for desktop and notebook PC sales, reported sales of $12 billion, down 23%.
The PC segment, the client solutions group, saw quarterly revenue of $11.98 billion, down from $15.59 billion the previous year but still surpassing analysts' average expectation of $11.41 billion.
Analyst Ratings and Insider Selling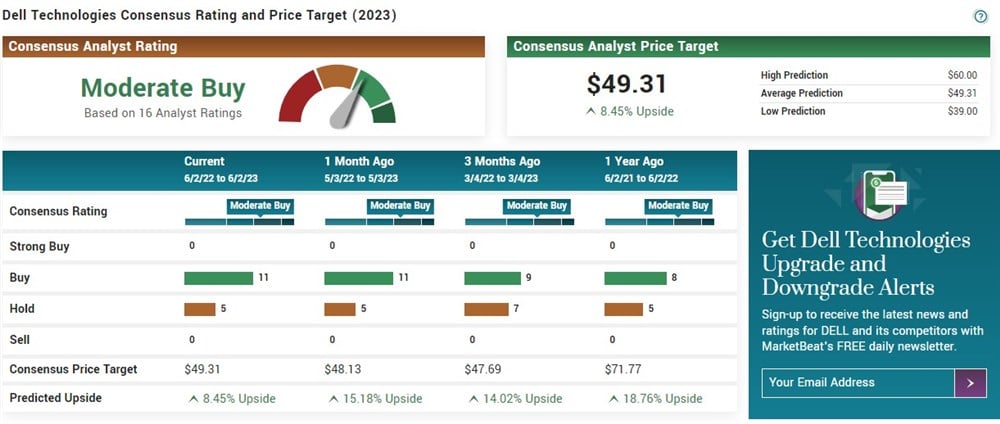 Dell has a consensus analyst rating of "moderate buy" based on 16 analyst ratings. The consensus price target of $49.31 implies an 8.45% upside. While price targets for Dell have steadily declined over the past year, along with its share price, 11 analysts have the company at a "buy," with five issuing a "hold."
The current insider ownership of Dell is 48.60%, which has been declining steadily over the years. In the previous 12 months, five insiders have sold $32.52 million worth of stock.
Is Now the Right Time to Invest in Dell?
As new challenges facing the company, like supply issues and increasing demand for smartphones and tablets as opposed to PCs, things might get worse before they get better for Dell.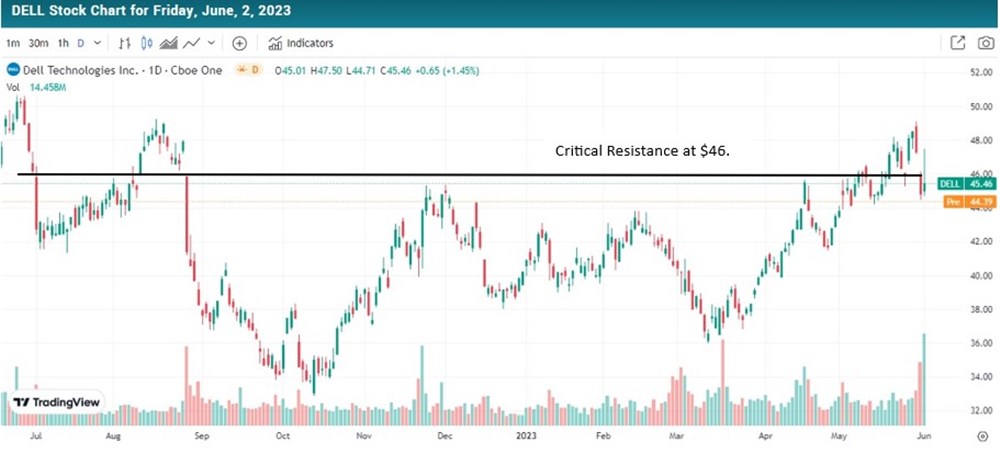 After briefly trading above the critical resistance of $46, shares of Dell failed to establish newfound support and are now trading around $44, back below resistance. A move over $46, sustained with higher lows and buyers stepping up, could have created optimism and signaled a change in sentiment. However, in the short term, investors appear to remain cautious about the name, with the stock failing to impress on earnings and taking out prior resistance. 

With Dell lagging behind the overall market and tech sector, shares of the tech giant look poised to continue to underperform, and investors might be better off looking elsewhere for a return.