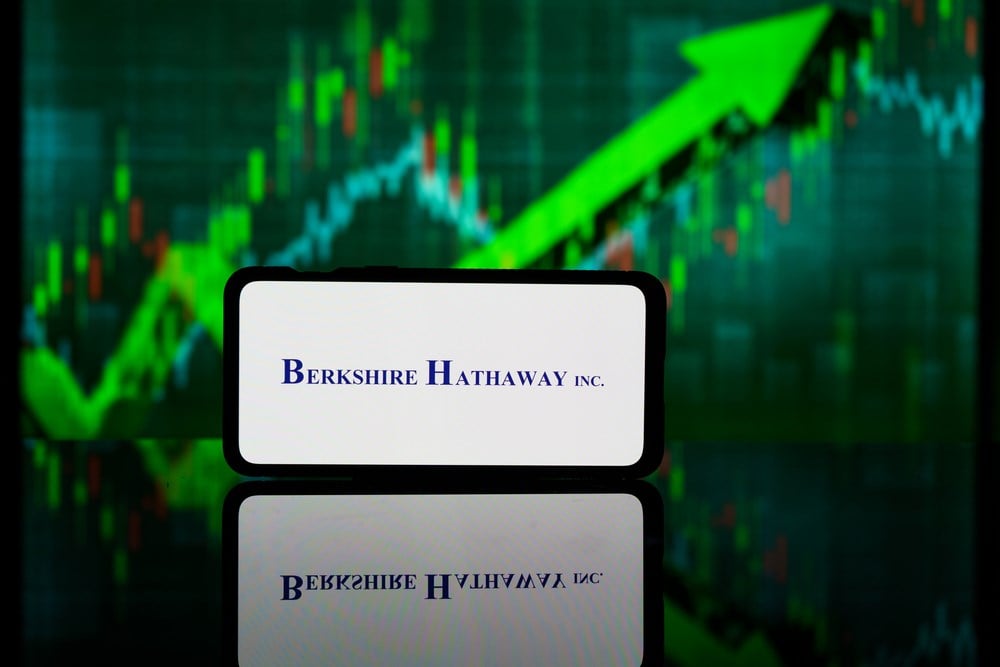 Warren Buffett's Berkshire Hathaway (NYSE: BRK.A) (NYSE: BRK.B) disclosed in a filing late Wednesday that it purchased an additional 2,138,250 shares of Occidental Petroleum (NYSE: OXY). Buffett's Berkshire acquired the additional shares between June 26 and June 28 for about $122.1 million. Berkshire's total ownership now stands at 224.1 million shares. The most recent purchase boosts Berkshire's stake in Occidental to more than 25% of outstanding shares.

Buffett's involvement with OXY began almost three years ago when Berkshire funded Occidental's takeover of Anadarko with $10 billion in equity. Buffett's company then began acquiring a stake in the oil company last year around the time when Russia invaded Ukraine, and the price of oil was rising. 

At Berkshire's annual meeting on May 6, Buffett was full of praise for the oil company and its management. Notably, Buffett said that Berkshire had no plans to take control of the company. He said, "We're not going to buy control," and added, "We've got the right management running it."



After boosting its ownership stake from 23.7% to 25.1% in OXY, Buffett's Berkshire further cements its spot as the largest shareholder of OXY, with State Street Corp's 5.2% in second place. Over the last 12 months, the net institutional inflow has been negative $1.16 billion, with total inflows of $3.98 billion and $5.14 billion in outflows. Current institutional ownership in OXY is 78.3%.
Analyst's Predict Upside In OXY


Analysts covering Occidental have a consensus price target of $70.29, predicting a 20.12% upside in the oil name. Based on 21 analysts' ratings, the stock currently has a Hold rating. Eight analysts rate the stock a Buy, ten a Hold, two a Sell, and one a Strong Buy. Most recently, Stephens initiated coverage of OXY with a price target of $72 and an Overweight rating.
Performance of OXY Shares

Since Buffett first began buying Occidental shares in early March 2022, the stock has risen over 53%. During that same period, the SPDR S&P 500 ETF Trust (NYSE: SPY) has risen close to 1.25%. However, YTD shares of OXY are down 6.49%, while the SPY is up 14.56%. Of course, Buffett won't be concerned with a six-month comparative performance; instead, as fits with his philosophy, he will focus on a longer time frame.
Is Occidental A Good Investment?
Of course, investors shouldn't simply follow Buffett's Berkshire and invest in OXY but instead conduct their own due diligence and research. However, when looking at the oil company's prospects, it presents a compelling opportunity.

Firstly, Buffett's solid assessment of the company's management team, specifically in the leadership positions of OXY, is a crucial factor to keep in mind for investors. Occidental's valuation is also appealing, trading at a forward price-to-earnings ratio of approximately 12.09.

The demand for oil and gas is expected to rise in the upcoming years. This presents a significant opportunity for Occidental, particularly considering its substantial carbon capture and sequestration investments. Notably, the company focuses on direct air capture facilities, which extract carbon from the atmosphere.

Buffett's continued interest in Occidental is a positive factor, as he perceives the stock favorably and continues to add to Berkshire's already significant position.