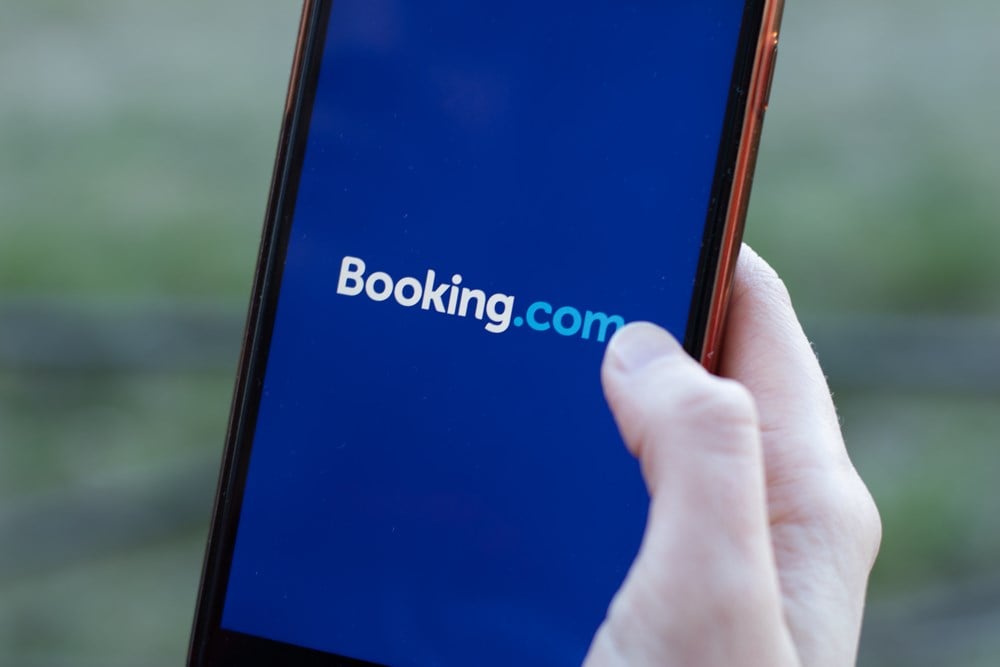 Booking Holdings Inc (NASDAQ: BKNG) is proof that you should never judge a 'book' by its cover.
The online travel services provider limped into its August 3rd earnings report on a four-day losing streak that had everything to do with broad market weakness. Still, most investors chose to avoid the slumping stock because of its $2,839 price tag. Especially with the advent of fractional share investing, this proved to be a 'reservation' unfounded.
Last week, Booking sailed to a fresh record high of $3,251 buoyed by an eighth straight quarterly profit beat. It is now up nearly 60% year-to-date trailing only Nvidia, Meta Platforms and a handful of other big cap tech names in the Nasdaq-100. 
With artificial intelligence (AI) and electric vehicles dominating the headlines in 2023, the travel industry is making more subtle waves of its own. Increased demand for cruises, flights, hotels and car rentals led consumers to book $39.7 billion worth of travel on Booking websites last quarter, a 15% jump from last year. Company profits nearly doubled. 
Booking's latest outperformance confirms that concerns about pricing pressure and market share losses have been overblown. Alphabet, Amazon and Meta Platforms have yet to make significant headway in the attractive online travel agent (OTA) space. New service offerings and an expanding geographic reach continue to help Booking fend off the competition.
What Is Booking's Growth Outlook?
A key reason behind the success is Booking's dominant position in the European OTA market. While it wasn't the first to step foot in the region, effective marketing campaigns and astute acquisitions have made it the go-to destination for European travelers. Despite the European online travel market being more established than that of the U.S., Booking's growth is higher. And with most of the company's profits coming from Europe, Booking is in the right place at the right time.
Longer term, China and other parts of Asia are expected to become a bigger part of the growth story. Booking has only scratched the surface here but has some favorable pieces in place. An inventory-sharing agreement with Trip.com allows it to benefit from travel demand to and from China. The country's emerging middle-class population represents major growth for the remainder of the decade.  
In the meantime, Booking will rely on prevailing travel rebound tailwinds that are showing no signs of slowing. The current quarter is the company's most important one of the year, with travelers booking late summer vacations and winter holiday getaways. Wall Street is forecasting that third-quarter earnings per share will approach $70.00. If history repeats, there will be another positive surprise.
Another thing Booking has in common with big-cap tech is its use of AI. The company recently tapped the red-hot technology to launch AI Trip Planner. The tool combines the company's existing machine learning models with OpenAI's ChatGPT to create a conversational trip planning experience for the millions of people that use Booking's websites daily. Since AI Trip Planner debuted on the app in late June, Q3 results could get a boost from the enhancement. 
Is Booking Holdings Stock Still Undervalued?
Based on Booking's strong earnings outlook, the stock remains undervalued. Analysts are anticipating earnings per share (EPS) of $144.86 this year, almost half of which are expected to be generated this quarter. This gives the stock a 2023 P/E ratio of 22x, an inexpensive valuation for a company that is slated to grow profits by 45%.
BKNG is also cheap relative to most industry peers. Airbnb, for instance, is trading at 36x this year's earnings. Trip.com is at 24x. 
Another important factor when evaluating Booking's valuation is the company's mounting cash pile. It sits on $14.6 billion in cash, which represents 12% of equity market value. Given the track record of investing cash in value-added services, new markets and buyouts, the unlocked growth potential is large.
The $3,329 consensus price target implies little upside from here, but this is a stock that analysts (and the market) have repeatedly been surprised by. This is a big reason why Booking has produced a 25.8% annualized return over the last 15 years. 
As we learned from Q2 earnings, when the next downturn happens, be prepared to 'name your own price.'