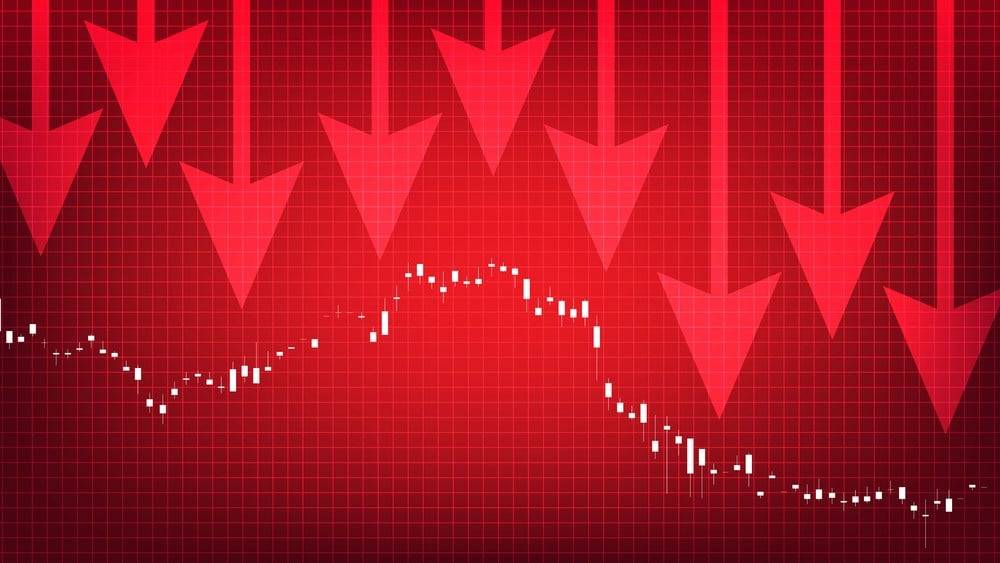 Raising guidance usually catalyzes a rally, but for Rivian (NASDAQ: RIVN), Ford (NYSE: F), and Keurig Dr Pepper (NASDAQ: KDP), it didn't happen this time. However, the takeaway from the moves is far from bearish and suggests the possibility that this is the time to buy. While these businesses are not closely related, they share similar qualities, including improving internal operations, growth, and an improved outlook that should lift their markets by the end of the year. 
Rivian Ramps Production, Shares Fall 
Rivian posted about as good of an earnings report as an EV OEM start-up could hope for. The company overcame supply chain challenges to lower costs and ramp production above expectations. That led to top and bottom-line outperformance and increased production guidance compounded by reduced CAPEX spending. 
The company raised its guidance for production by 4% and may have been cautious given the new momentum. Assuming this, Rivian may easily beat the targets for its next report, but there is better news. The company remains on track to reach positive gross profit in 2024 and may do so ahead of expectations. 
The analysts have been busy since the Q2 release. Marketbeat is tracking 12 revisions, including 11 price target increases and 1 upgrade. The upgrade is a double from Neutral to Outperform from BNP Paribas with a price target of $30. That's 37% above the current action and helping to lead the consensus targets higher. 
Rivian's near-term catalysts are production and the analysts, but there is also a long-term catalyst. Rivian makes EV delivery vans exclusively for Amazon and may eventually be freed from that deal. At that time, revenue growth will surge. Shares of RIVN are down about 15% since the release but showing support at the long-term moving average.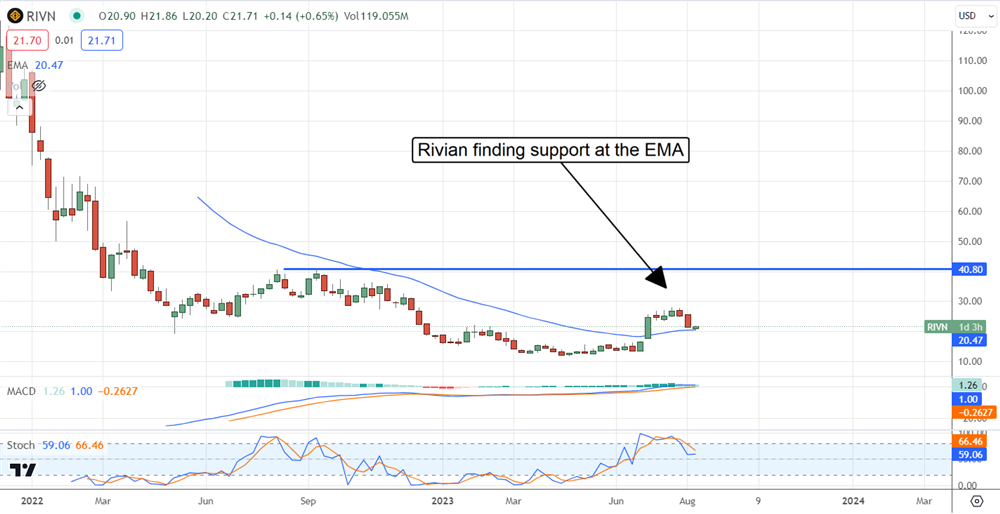 Ford: UAW Strike Is a Long-Term Opportunity
Ford also had a solid Q2, with the revenue growing double-digits, above consensus estimates, with a wider margin, and raised guidance. The company also set some aggressive EV targets that will help solidify its position in the market, but a shadow looms over the entire industry; a UAW strike. 
The strike threat has helped depress the shares of this and other major OEMs to significantly low valuations. Ford trades near 5X earnings and yields about 5.0% at this level. The strike will impact Ford's long-term operations, but the company will bounce back if it isn't prolonged. There is risk associated with the distribution, Ford isn't afraid to cut or suspend it to save cash flow and capital, but it always comes back. 
The analysts' response to the news was more bullish than not. The 4 post-release revisions tracked by Marketbeat include 1 downgrade, 1 reiterated Overweight, and 2 price target increases, with the consensus figure edging higher than last month. The consensus is about 30% above the current action, which is a significant activity.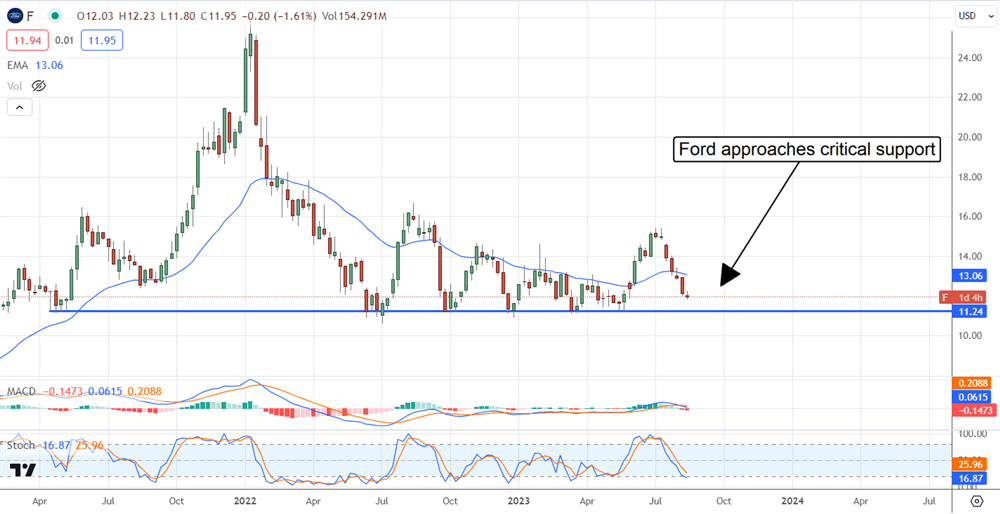 Keurig Dr Pepper Is About To Pop 
Keurig Dr Pepper shares have been under pressure since it released its beat-and-raise quarter, and the pressure is building. Based on the latest analysts' activity, the pop, when it comes, will be to the upside. The stock landed a boosted target from Barclays and an Upgrade to Buy from Neutral from UBS, who see it gaining 20% in value.
That is above the consensus figure, and the consensus is firming. Regarding KDP's business outlook, the coffee industry is ailing following the stay-at-home period but should normalize soon; the soda business is solid, with competitors like The Coca-Cola Company (NYSE: KO) and PepsiCo (NASDAQ: PEP) also growing and paying dividends.