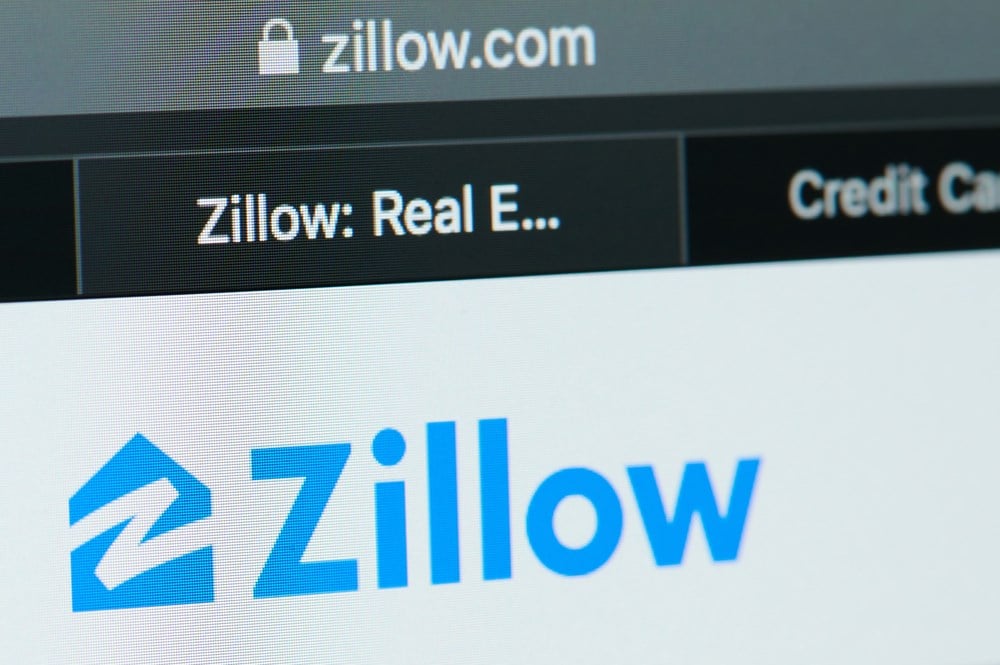 For much of last year, Zillow Group Inc (NASDAQ: ZG) could have been the poster child for stocks that were pumped and then dumped with the pandemic. A nearly 90% drop from 2021's all-time high only bottomed out last October when Zillow shares were back trading at their 2013 levels.
But the turnaround story is well and truly on. The stock's up more than 100% since those lows, with much of the gains coming this year as the uptrend becomes more and more defined. So while it has undoubtedly been a painful stock to own if you bought in when shares were in the triple digits, there's a ton of opportunity on the table for those of us on the sidelines right now. 
It can be tough to jump in on a stock that's in a strong uptrend, so many investors will look for a neat pullback to work an entry around. This week's 10% dip has the makings of just that, and here are the reasons it could be the perfect entry opportunity. 
Market Outperformance
For starters, the fundamentals continue to improve. It looks like Zillow has firmly stopped the slide in revenues that underpinned much of last year's drop in share price. They've been rising since the end of last year, with their most recent earnings report from earlier this month confirming the trend.
While revenues for their fiscal Q2 were only marginally up on the same quarter last year, they were up 8% on the previous quarter and 15% on the one before. The numbers also exceeded the company's guidance, always a bullish sign, while also once again outperforming those from the broader real estate industry.
For example, Zillow's residential revenue dropped just 3% year on year versus an industry drop of 22%. 
There's no doubt that the housing market has cooled considerably, and while Zillow remains exposed, it's also showing that it's reasonably well insulated, especially against its peers. The overall theme seems to be one of riding out the housing downturn while maintaining market share and being in a strong position to expand on the latter once things turn again.
This macro headwind remains a risk and one investor will have to be wary of, with Zillow's management sharing softer-than-expected forward guidance in their recent report. The fact that shares continued to gain after the release at the start of August and only started to pull back yesterday suggests this caution has, for the most part, been brushed off by Wall Street.
It echoes the bullish sentiment shared by Piper Sandler last month when they upgraded Zillow to an Overweight rating on the back of improving macroeconomic conditions. We'll get fresh home sales numbers to confirm this next week, but it's starting to look like the slide there might have bottomed out already.
And if Zillow shares can still gain more than 80% in a year where those numbers have been at multi-year lows, we can imagine what they'll do once the trend reverses. 
Upside Potential
MarketBeat's Analyst Rating tool has Zillow ranked as a Moderate Buy, so this one definitely has the feel of a longer-term opportunity about it, and that's just fine with us. Even with this year's rally, shares are still trading at the same levels they were in 2014, so this one has a ton of room to run.
When thinking about a target price to aim for, the upper end of the scale from the 13 Buy ratings that MarketBeat has tracked points to $68, which represents an upside of about 30% from where shares were trading on Wednesday. 
Of course, if the selling continues into the weekend, this upside only gets bigger. And for now, the slide doesn't look like anything to worry about. The stock has been setting higher highs and higher lows, a strong bullish pattern, for months now. Since last October, the stock has only spent a handful of nights below its 50-day moving average.
Each time it's gone below, the buyers have stepped in, and with shares only a few cents from the current 50-day moving average, we expect them to be waiting again. In the current rally, each dip has opened up an entry opportunity before it's climbed again, and this one doesn't look any different.