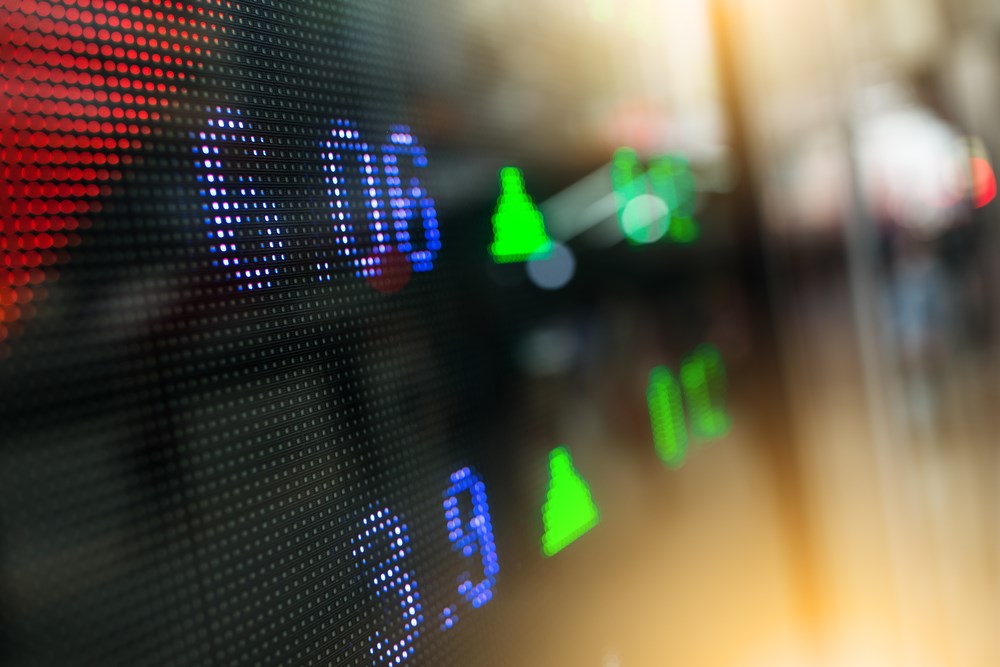 Many investors will want to quickly move on from last week as the overall market continued its recent selloff. The SPDR S&P 500 ETF Trust (NYSE: SPY) recorded a decline of more than 2% by the week's close, contributing to a month-long decrease of 3.47%. While the spotlight has mainly focused on prominent market leaders and the tech sphere, a selection of stocks within the consumer cyclical retail domain has exhibited superior performance amid this recent market correction.
Recognizing not only oversold stocks in the near term but also pinpointing specific companies and sectors that have displayed relative resilience throughout the market's retreat can prove advantageous.
Those individual stocks and sectors that have outperformed or diverged from the market's trajectory in the short run could potentially yield substantial gains once the market regains stability and embarks on a reversal.
Three retail names that closed the week out near flat or positive, while the market declined more than 2%, are Ulta Beauty (NASDAQ: ULTA), O'Reilly Automotive (NASDAQ: ORLY), and AutoZone (NYSE: AZO). As the broader market faced relentless selling, the selling was subdued in comparison to these three stocks, warranting a closer look at each. 
Ulta Beauty runs specialty retail stores in the US, offering various cosmetics, fragrances, haircare, skincare products, and accessories. The company also provides salon services, including hair, skin, makeup, brow, and nail.

Analysts are predicting a significant upside in the stock, with a consensus price target of $550.13, predicting a 23.19% upside for shares of ULTA. The stock has a Moderate Buy rating based on the twenty-one analyst ratings, compared to a consensus rating of Hold for retail/wholesale companies.
On a higher time frame, shares of UTLA are trading near a critical inflection area as the stock nears its uptrend support since its March 2020 bottom, in the region of $420. Although the selling experienced in the stock last week pales compared to the overall market and retail sector, investors should pay close attention to see whether shares of UTLA can reclaim the recently converged 20-day and 50-day SMA. Moving above those key moving averages could signal a short-term momentum shift. 
O'Reilly Automotive, Inc. and its subsidiaries function as a retailer and supplier of automotive aftermarket accessories, parts, tools, supplies, and equipment in the United States and Mexico. ORLY has a market capitalization of almost $57 billion and a P/E ratio of 26.08.

Analysts currently have a Moderate Buy rating for ORLY based on fifteen analyst ratings. Most recently, on July 28, Barclays increased its target from $868 to $954. On August 3, William Blair initiated coverage of ORLY with an Outperform rating. ORLY's Moderate Buy rating edges out the consensus rating of Hold for Retail/Wholesale companies. 
Much like ULTA, ORLY's current price positions it close to the converging 50-day and 20-day SMA. With the stock's ongoing consolidation in an upward trend, investors should monitor whether it can maintain levels above these crucial moving averages. This might signal potential upward momentum in the short term.
AutoZone, Inc. is a company that sells and distributes replacement parts and accessories for automobiles. Their product range covers cars, SUVs, vans, and light trucks, encompassing new and remanufactured automotive hard parts, maintenance items, accessories, and non-automotive products. AZO has a market capitalization of $44 billion and projected earnings growth of 10%. 

Like the above two names, AZO has a Moderate Buy rating based on nineteen analyst ratings versus the consensus Hold rating across retail/wholesale companies. The consensus price target for AZO is $2,716.00, which predicts an 11.57% upside for the stock.
Notably, the 200-day, 50-day, and 20-day SMA's have all merged around the $2,470.00 mark, creating a significant potential turning point for the stock. Should AZO's shares successfully reclaim this region along with the important moving averages, it might indicate the start of an upward trend for the stock.