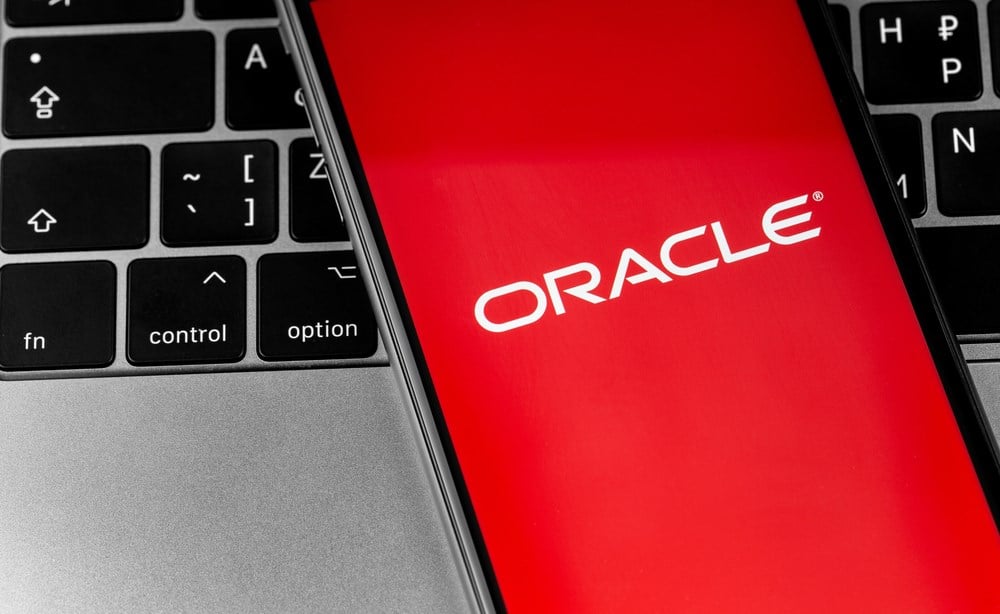 Shares of tech titan Oracle Corp (NYSE: ORCL) have had a stellar year. 
After bottoming out from the post-pandemic sell-off last October, momentum has only swung one way, and it's up 100%. Along the way, the company has tagged numerous all-time highs, and while shares have been noticeably cool throughout the summer, they're ready to rocket once again. 
You may find it difficult to jump into a stock with such gains, but there are too many tailwinds in play for Oracle right now. 
Strong Fundamentals
First, like earnings, the company's revenue growth has been super strong and consistent for the past two years. Delivering strong fundamental performance on core metrics like these has been key for tech companies trying to stay on the right side of Wall Street since interest rates started rising. Showing any slowdown or cracks in quarterly reports can evaporate investor confidence. 
However, Oracle has been pumping out record headline number prints, which has excited investors. It has made serious strides into AI, impressively quick for a company of its size and scale. Having underperformed many Big Tech peers in recent years, partly due to slow growth in its aging legacy software, leadership at Oracle has latched onto AI to boost its growing Cloud and Services revenue. 
An announcement in June saw the company frame the introduction of generative AI into some core products to deliver "faster business value and improve productivity." Given the AI boom was only a few months old at that stage, it was impressive to see a company with a 50-year history among the first to deliver on it. 
But this kind of agile response favors Oracle so much right now. Far from relying on its name, brand and legacy customers, the company seems intent on being at the forefront of the next technological revolution. When framed like that, the current rally feels like the start of something much bigger. 
Improving Outlook
This week saw fresh fuel in the form of an upgrade from the team at UBS. Analyst Karl Keirstead and his team upgraded their rating on Oracle shares to "buy" from "neutral," pointing to what it expects will be further upside into the final few months of the year. A note to clients highlighted how many AI start-ups are going straight to Oracle's cloud infrastructure, a bullish trend that has not yet fully priced into shares. But that's not all. If Oracle's shares had hit the fresh price target of $140 from UBS, it would have surpassed June's all-time high and be a complete 20% higher than where they were trading on Thursday. 
In that context, the past few weeks of sideways action could be good for the rally's long-term potential, as it allowed shares to consolidate their gains and form a base from which to go again. 
It could be a good entry opportunity for those on the sidelines and thinking about getting involved. Shares are again moving up, this time from a strong support line, with fresh industry tailwinds behind them, which are only starting to emerge and gather pace. 
Investors will closely watch next month's Q3 report to see if Oracle's revenue and earnings still trend as expected. Also on deck will be management's forward guidance, given the emergence of AI as a multi-year tailwind in recent months. 
We've already seen the kind of effect a bullish outlook, especially around AI, can have from the team at NVIDIA Corp (NASDAQ: NVDA), so watch for something similar. If shares can tick back toward $130 in the meantime, there's every reason to look at another gap up, like with its earnings report in June.