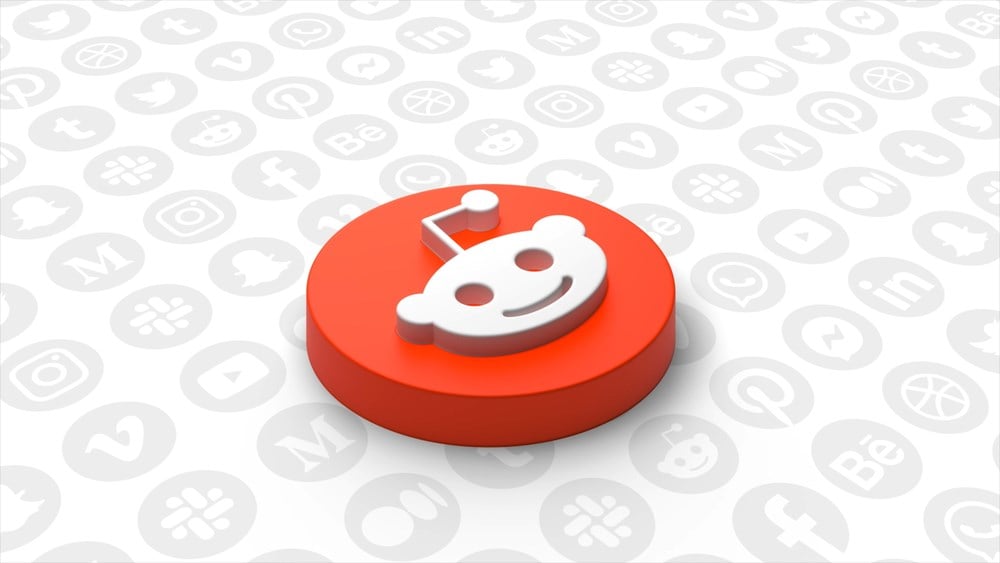 The rise of meme stocks was one of the biggest stories during the volatile markets of 2020 and 2021. While many stocks saw unexpectedly impressive gains as the COVID-19 pandemic raged, the meme stocks were going parabolic thanks to a combination of government money, irrational enthusiasm and social media virality. But most meme stocks faded as rates began to rise and the federal money spigot turned off. 
Do meme stocks still exist? 
Yes! 
But the best meme stocks to buy now might not be the ones that rose to prominence in 2021. In this article, you'll learn the history of meme stocks, how the current meme stocks differ from the originals and why you shouldn't put these stocks in your basket ahead of long-term investments.
Overview of Meme Stocks
The meme stock craze originated in 2019 when a Redditor with a profane account handle began buying up shares of beaten-down video game retailer GameStop Corporation (NYSE: GME). The stock was languishing at $5 per share at the time, and rumors of financial hardship and management uncertainty were persistent. 
But in June, that Redditor (later discovered as former financial analyst Keith Gill) began accumulating shares and stock options while laying out a short squeeze case for GameStop. Then in early 2020, the short squeeze catalyst occurred, but not the one Gill expected — the COVID-19 pandemic. COVID-19 shut down large swaths of the nation and resulted in unprecedented stimulus from the federal government. Now flush with not cash but time, retail investors on the WallStreetBets Reddit page began following Gill and lapping up shares of GameStop.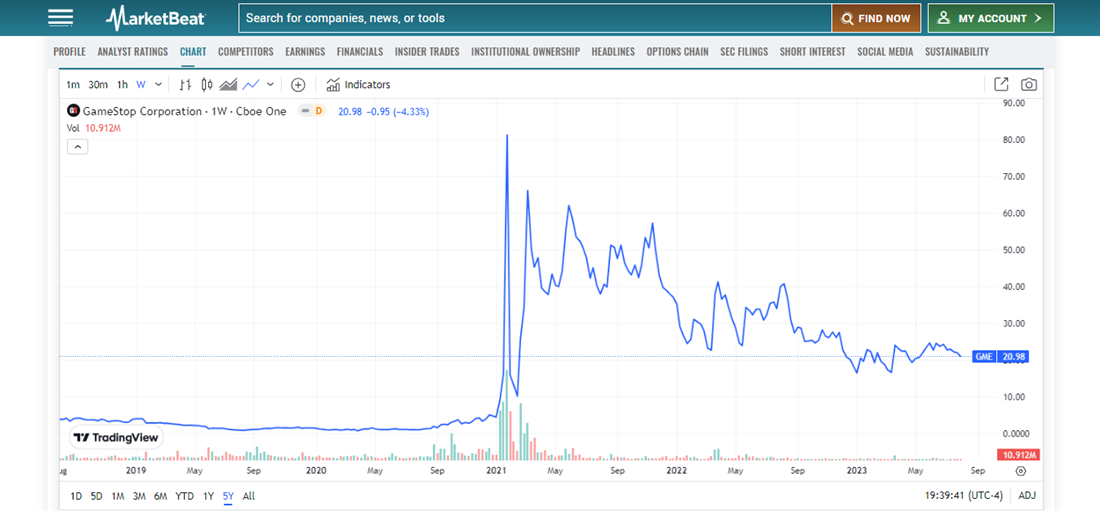 The rest is history: GameStop went parabolic in January of 2021, reaching prices over $400 per share and greatly enriching the investors and hedge funds who purchased shares in 2020. Losers of the saga included Gabe Plotkin of Melvin Capital and thousands of retail investors who bought at the very top, then saw the price immediately crumble and never regain its high-flying peak. Other meme stocks of the time included AMC Entertainment Holdings Inc. (NYSE: AMC), FuboTV Inc. (NYSE: FUBO) and the now-bankrupt Bed Bath and Beyond Inc. (NASDAQ: BBBY). 
Why Invest in Meme Stocks?
Meme stocks appeal to a particular group of retail investors. While many sophisticated market institutions profited from the GameStop and AMC short squeezes, these aren't the folks scouring Reddit message boards and reading internet articles. Most meme stock investors are younger individuals with strong online presences looking for big wins. If you're looking to buy meme stocks, you're likely doing it for one of two following reasons:
Outsized gains:

Meme stock traders aren't looking for good investments based on strong fundamentals. These companies often have poor financial data and rally based on social catalysts. Part of the meme stocks' extreme swings is the massive use of derivatives, especially out-of-the-money call or put options. The goal here is to make a large profit in a short period.

Not correlated to market or economic data:

While it's a stretch to say that meme stocks provide portfolio diversification, their performance rarely connects to jobs reports, earnings calls or

inflation numbers

. Meme stocks can rally (and even go parabolic) during the worst-performing markets or after the most gloomy economic data.
8 Best Meme Stocks to Buy Now
What is the best meme stock? Many traders still point to GameStop or AMC, two of the OG meme stocks. However, most of the meme stock volume has transferred to different securities. Fundamental data is rarely the most important factor in these companies. Instead, pay attention to technical signals and social media trends, as a meme stock often rallies after "going viral" on Twitter or Reddit.
| | | |
| --- | --- | --- |
| Company | Market Cap | Industry |
| Coinbase Global Inc. (NASDAQ: COIN) | $21.3 billion | Finance |
| Uber (NYSE: UBER) | $92.9 billion | Transportation |
| Rivian (NASDAQ: RIVN) | $24.9 billion | Automobiles |
| SoFi (NASDAQ: SOFI) | $9.5 billion | Finance |
| Carvana (NASDAQ: CVNA) | $9.8 billion | Consumer discretionary |
| DraftKings (NASDAQ: DKNG) | $25.6 billion | Consumer discretionary |
| GitLab (NASDAQ: GTLB) | $7.2 billion | Technology |
| RoundHill Meme ETF (NYSE: MEME) | $3.35 million | Thematic ETF |
Coinbase Global Inc.
Coinbase Global Inc. (NASDAQ: COIN) went public during the latter stages of the meme stock craze, but cryptocurrency had also bubbled up to impressive levels during the pandemic bull market run. Coinbase was extremely volatile through 2021 and 2022, but volume lightened as the bull market dissipated, and Coinbase stock suffered for much of 2023.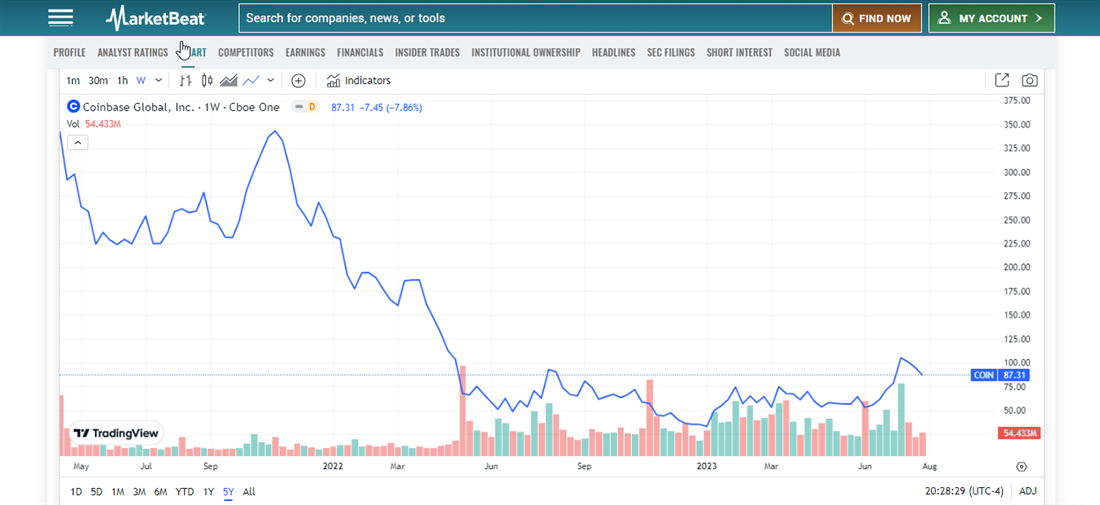 However, Coinbase today has shown meme stock potential. The price has risen over 140% year-to-date, and its most recent Q2 2023 earnings report beat estimates (although it was the 6th consecutive quarterly loss). If cryptocurrency makes another comeback, Coinbase stock could be a big beneficiary.
Uber Technologies Inc.
Here's one stock with a rarity amongst the meme crowd — positive earnings per share! Uber Technologies Inc. (NYSE: UBER) has struggled to profit since going public despite ousting an unpopular CEO and raising service prices. 
However, CEO Dara Khosrowshahi announced the company's first-ever operating profit in Q2 2023, pleasing investors who approved the firm's efforts to focus on earnings instead of growth. Uber doesn't have parabolic potential due to its high market cap and low short interest, but the company's prospects are looking up heading into the end of 2023.

Rivian Automotive Inc.
Several electric vehicle stocks have participated in past meme stock runs, and Rivian Automotive Inc. (NASDAQ: RIVN) is no stranger to social media sentiment influencing asset prices. The company is far from profitability, but it's putting vehicles on the road, and the stock price has been in an uptrend for most of 2023. However, Rivian stock remains volatile, and investors should be cautious about trading unprofitable companies before earnings.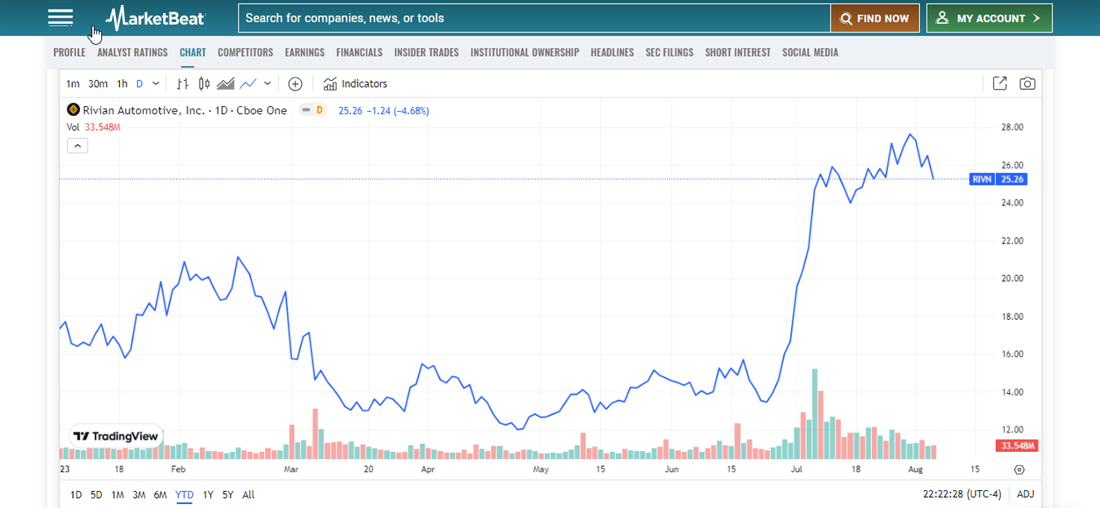 SoFi Technologies Inc.
SoFi Technologies Inc. (NASDAQ: SOFI) is a fintech company based in San Francisco that offers a variety of financial products, especially personal and student loans. As of 2022, the company had issued over $73 billion in consumer loans across its various programs and platforms. As you might expect from a company called Social Finance, there's a substantial online following, and CEO Chamath Palihapitiya is never shy about firing off a provocative or controversial tweet. SoFi previously participated in meme stock rallies, and high rates have benefitted its bottom line. 

Carvana Co.
Car vending machines? Yep, car vending machines. Carvana Co. (NYSE: CVNA) was one of the beneficiaries of the first meme stock craze, and its shares skyrocketed by nearly 900% from April 2020 through August 2021. However, the end of the easy money policy sent CVNA tumbling, and shares bottomed out at around $6 in the winter of 2022. But sometimes meme stocks get a second life, and CVNA's price has again seen a massive rally in 2023. The company still isn't profitable, but short interest is high (42% of the float as of July 2023), and further price appreciation could lead to more short covering.

DraftKings Inc.
DraftKings Inc. (NASDAQ: DKNG) brought the Uber business model to the world of sports betting. As gambling became legal in more and more states, DraftKings ramped up its promotions to achieve massive customer growth. The company spent a ton of money to acquire these customers, which put it in an undesirable category: an unprofitable casino. 
However, DraftKings' financial situation is slowly improving. The company beat analyst expectations in its Q2 2023 earnings report, and the stock has tripled in 2023.

GitLab Inc.
GitLab Inc. (NASDAQ: GTLB) isn't a well-known brand like GameStop or AMC, but it's one way for meme stock investors to take advantage of the trend in computer innovation. GitLab offers the DevSecOps platform, enabling individuals and companies to enhance productivity and safely share data. GitLab's software is available across three different tiers (Free, Premium, Ultimate), and the stock has had momentum following a better-than-expected Q2 2023 earnings report.

Roundhill Meme ETF
If you don't want the burden of predicting the next viral parabolic meme stock, why not buy the entire meme market with an ETF? The Roundhill Meme ETF (NYSE: MEME) is a small and new entrant into the thematic ETF space, but its holdings include stocks on this list like Rivian, SoFi and Carvana, along with other meme stocks not on this list like Upstart Holdings Inc. (NASDAQ: UPST), Palantir Technologies Inc. (NYSE: PLTR) and Nikola Corp. (NASDAQ: NKLA). The ETF is new to the scene and only has $3.35 million in assets under management and a 0.69% expense rate.

Meme Stocks: Meant for Short-Term Trading, not Long-Term Investing
Meme stock mania will be a chapter in finance textbooks for decades. But the forces that came together to make meme stocks go parabolic were rare and unusual. It took a wave of stimulus, low interest rates, a population mostly stuck inside and a host of characters who spawned massive followings. And even with those forces coming together, the price action was short-lived, and investors who entered the trade late frequently lost their shirts. 
Stocks can still go viral, and many of the companies listed here have performed well because of trends on social media platforms like Reddit, TikTok or Twitter. However, only some of these companies are long-term investments. Great gains require great risks and many of these firms have poor balance sheets and non-existent profits. Refrain from getting caught in the hype and treating these stocks as quick trades, not multi-decade holdings.
FAQs
What to know more about the latest meme stocks? Here are a few frequently asked questions about this trend.
What are meme stocks in 2023?
Many original meme stocks like GameStop and AMC still have cult followings. However, these shares will likely never return to their 2021 highs. Today's meme stocks usually must be uncovered organically through social media and message boards.
Are there still meme stocks?
Yes, as long as social media and communities like WallStreetBets exist, there will be companies that fit the mold of a meme stock. However, these trends are always shifting, and today's meme stocks rarely create the massive short squeeze that GME traders pulled off in 2021.
Are meme stocks a good investment?
When buying meme stocks, it's important to understand the difference between an investment and a trade. Over the long haul, meme stocks tend to lose money. That's part of the reason they became memes in the first place. A meme stock may be a good trade in certain market conditions, but rarely will it be an excellent long-term investment. Just look at Bed Bath & Beyond.