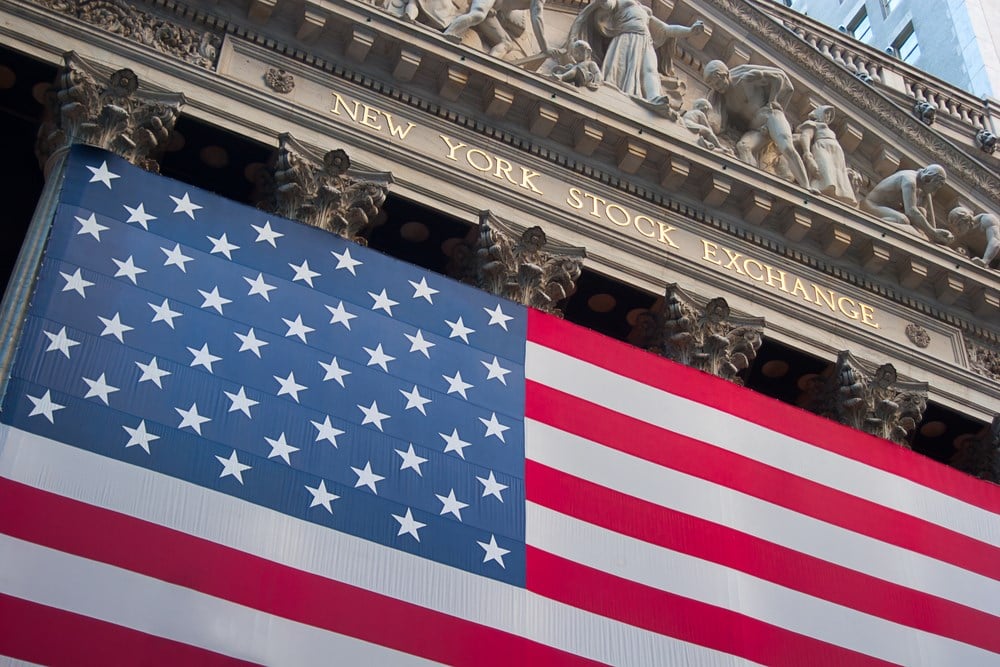 It's that time of year. Students are returning to classes again. NFL season is kicking off again. This means demand rises again for transportation. After a three-year hiatus, student loan repayments with interest resume. Football season starts again, which means wagering on games with more bettors as more states continue to approve online sports betting.
The key word here is, again, recurring every year in September. Investors can benefit from these three seasonal endeavors by investing in our 3 stocks to buy ahead of the September tailwinds that occur like clockwork every September.
The nation's largest rideshare operator, Uber, sees a large uptick in rides when school starts. College and university students can account for 15% or more of Uber's traffic in September. As the fall semester starts, students taking short rides to stores, bars and clubs is a common theme.
Uber has seen consistent growth in its rideshare and food delivery businesses, Uber Eats, as it gets closer to GAAP profitability. It has trounced all competitors, especially Lyft Inc. (NASDAQ: LYFT), as their shares went opposite directions. Uber has taken market share from Lyft and grown its moat even wider for any new competitors foolishly looking to steal any market share from it. Monthly active platform users grew 12% YoY to 137 million.
Operating Profitability Reached
The company reported its first operating profit of $326 million since inception in its second quarter of 2023. It saw gross bookings grow 16% YoY to $33.6 billion. It saw mobility gross bookings rise 25% YoY to $16.7 billion and delivery gross bookings grow 15% YoY to $15.6 billion in Q2 2023. The company guided Q3 2023 gross bookings between $34 billion to $35 billion. Adjusted EBITDA is expected to be between $975 million and $1.025 billion.
Uber Technologies analyst ratings and price targets are at MarketBeat.
Weekly Cup and Handle
The weekly candlestick chart on UBER formed a smaller cup and handle breakout but is now forming a potentially larger one. The cup lip line commenced after peaking at $48.84 in October 2022 before falling to a low of $19.90 in June 2022. Shares made a rounding bottom and weekly market structure low breakout through the $40.22 trigger, driving shares back up to retest the cup lip line at $48.84 in early August 2023.
Shares have pulled back, possibly forming a potential handle and breakout once it's bases and bounces. The weekly relative strength oscillator (RSI) continues to fall towards the 60-band. Pullback supports are $41.75, $40.22 weekly MSL trigger, $37.07 and $32.81.
Student loan repayments are triggering again for the first time in three years, with interest starting in September. There has been much speculation about the financial impacts of the resumption of loan payments. There's been speculation that it will cause consumer discretionary items like fashion and dining out to take a hit as those funds go back towards making monthly loan payments.
A key benefactor of the loan repayments is Social Finance (SoFi) Technologies, a provider and aggregator of student loans. The company is expecting to reach operational profitability by the end of the year, thanks to the resumption of student loan repayments. The company is experiencing hypergrowth, and its average user is a college-educated millennial in their 30s making $160,000 in annual income and holding a 750 average credit score.
All in One Digital Bank and Brokerage
Sofi has been building out its digital infrastructure to be financial for students and workers. The company has a banking charter, which means that deposits are FDIC-insured. Sofi provides up to $2 million in FDIC insurance using a network of eight banks to sweep your deposits into up to $250,000 each nightly.
SoFi is a real digital bank. The SoFi app also provides checking, savings, student, home, auto and car loans and investing, retirement and wealth management services. Through a partnership with Lemonade Inc. (NASDAQ: LMND), it also offers home, auto and pet insurance plans.
Sofi Technologies analyst ratings and price targets are at MarketBeat.
Online sports betting and iGaming continue to gain momentum as more states approve this tax revenue-generating source. The NFL season officially starts on Sept. 7, 2023, and with more states added since the last season, Draft Kings should experience a strong uptick in wagers. Its rival, PENN Entertainment Inc. (NASDAQ: PENN), recently parted ways with Barstool Sportsbook and signed a 10-year $1.7 billion deal with The Walt Disney Co. (NYSE: DIS) owned ESPN to be the official sportsbook aptly rebranded as ESPN BET.
This news initially sent DraftKings stock lower, but the reality is that Penn Entertainment is starting from scratch again as it rebrands itself despite having authorizations for online sports betting in 16 states. This will leave many Barstool Sports customers confused or even switching to a more established, stable and consistent sportsbook like DraftKings, which has not suffered from any identity change.
Trust and confidence in a brand are critically important for gamblers.
DraftKings analyst ratings and price targets are at MarketBeat.