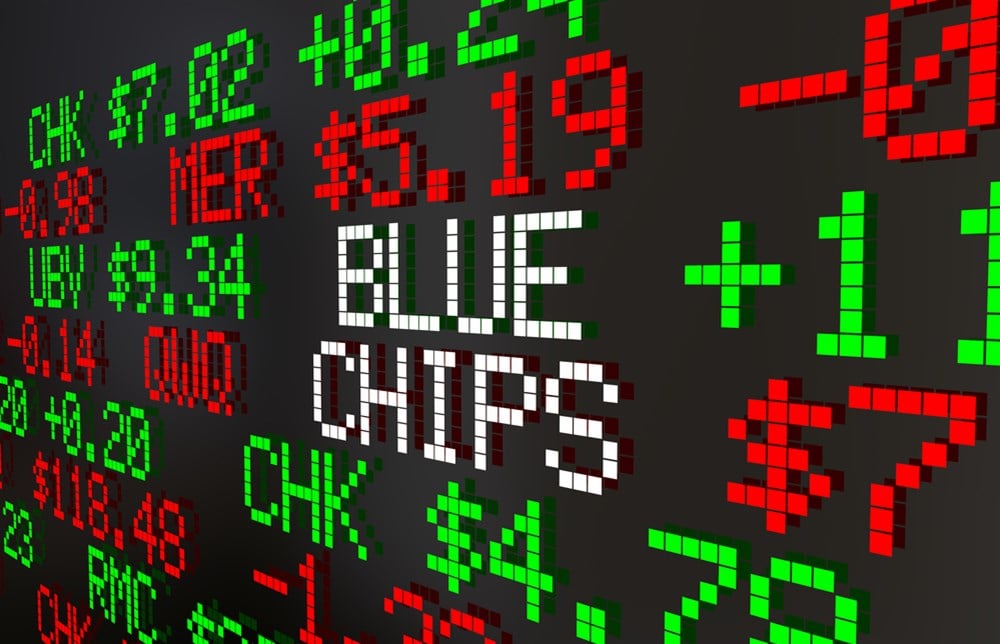 The market had one of its worst weeks of the year, as the SPDR S&P 500 ETF Trust (NYSE: SPY) tumbled almost 3% lower. The selloff swept the market last week after the Federal Reserve signaled that interest rates will likely stay higher for longer than previously anticipated. 
The market reacted accordingly to the FED, as the impact on consumer and business demand due to high borrowing costs sustained to fight inflation could lead to further economic concerns.
As the market sold off and fear of a potential recession looms, now might be the perfect time to explore defensive stocks that protect you against market uncertainty and volatility. Specifically, blue-chip companies that offer stable returns and impressive dividend yields. 
Three stocks exhibiting defensive characteristics against market uncertainty and volatility are Johnson & Johnson (NYSE: JNJ), Proctor & Gamble (NYSE: PG), and Verizon Communications (NYSE: VZ).
Johnson & Johnson (NYSE: JNJ)
JNJ is a solid stock to own during economic uncertainty because it operates in the stable healthcare sector, offering products people need regardless of economic conditions. With a diverse portfolio spanning pharmaceuticals, consumer health, and medical technology, JNJ can offset losses in one area with gains in another.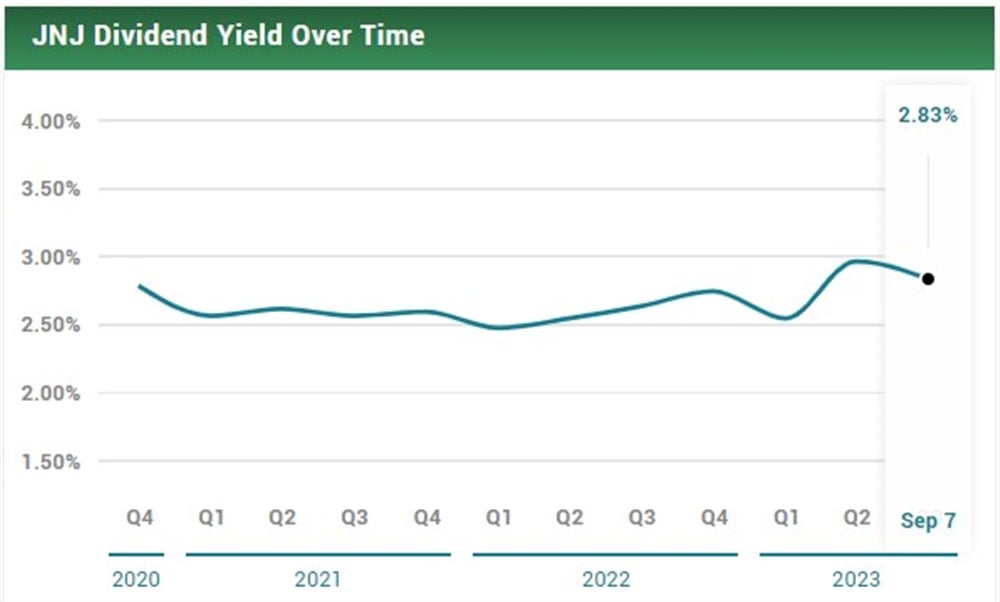 It's a reliable, longstanding dividend-paying company with a track record spanning decades and a 5.87% annualized three-year dividend growth. The company boasts a robust financial position, making it resilient during economic turbulence. 
The company's global presence and focus on innovation further contribute to its appeal as a stable investment choice. While no stock is completely immune to economic ups and downs, JNJ's characteristics make it a safer bet for uncertain times.
Proctor & Gamble (NYSE: PG)
Procter & Gamble is another strong stock choice during economic volatility and uncertainty. As a consumer goods giant, PG offers products like household essentials and personal care items that people continue to buy in good and bad economic times, making its revenue streams stable.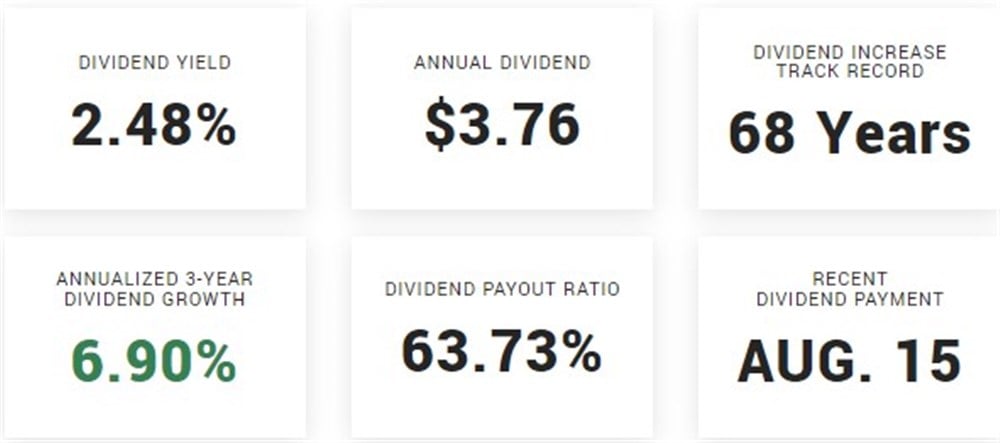 PG is known for its diverse brand portfolio, including trusted names like Tide, Pampers, Gillette, and Crest, which have enduring demand. Like JNJ, PG is also a dividend aristocrat, consistently providing reliable dividends. The stock currently offers a 2.48% dividend yield and has a 6.9% annualized three-year dividend growth.
Analysts see an upside for shares of PG, with a consensus price target almost 10% higher than the stock's previous close. Based on nineteen analyst ratings, the stock has a Moderate Buy rating. 
Verizon Communications (NYSE: VZ)
Verizon is a strong choice in times of economic volatility and uncertainty. As a telecommunications giant, VZ provides essential services like mobile and internet connectivity, which remain in demand regardless of economic conditions. This stable demand ensures a reliable income stream for the company. VZ is known for its strong network infrastructure and large customer base, contributing to consistent revenue.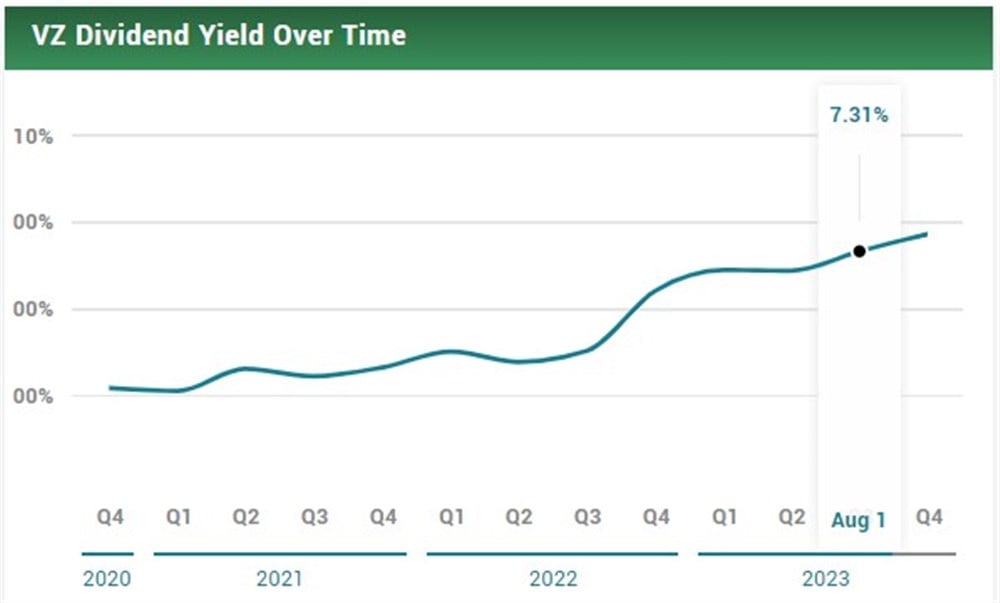 Verizon is another dividend aristocrat known for its history of paying steady dividends, making it an attractive option for income-oriented investors. VZ offers investors a staggering 7.48% dividend yield, with a dividend increase track record going back nineteen years.
Its established position in the telecommunications industry, ongoing innovation, and diversification into areas like 5G technology further solidify its resilience in unpredictable economic times, making it a dependable investment choice.