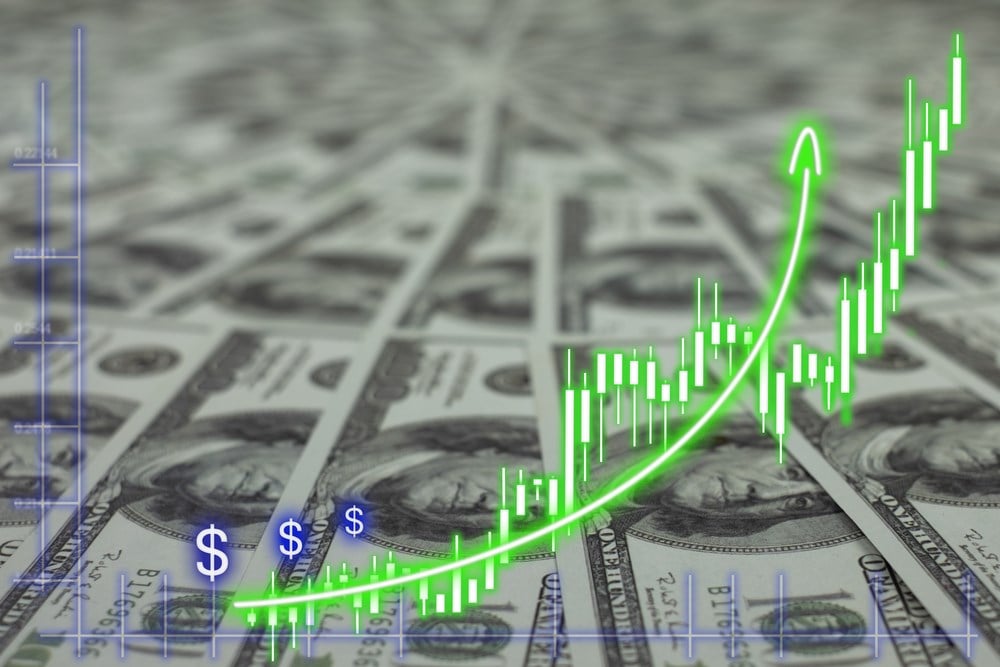 Football season is underway, Halloween decorations are in the stores and you can finally get that pumpkin spice latte you've been craving. 
Autumn also means that Starbucks Corp. (NASDAQ: SBUX), TJX Companies (NYSE: TJX)and Target Corp. (NYSE: TGT) should perform well, based on their historical returns. 
In the fourth quarter, all three of those stocks tend to perform well.
Secret Ingredient To Stock Price Gains? 
Starbucks announced its fall beverage menu back in August, getting a head start on marketing the pumpkin spice latte, its best-selling seasonal drink. Sure, it's the subject of plenty of mockery (as is Starbucks itself), but investors let their opinions about pumpkin spice, pro or con, get in the way of an opportunity. 
The Starbucks chart shows a stock that's been correcting recently. A look at the Starbucks earnings page shows you that the company beat net income views in the most recent quarter, but missed on the top line. 
You can also see Starbucks' fourth-quarter uptrends in recent years. 
Wall Street expects the company to earn $3.46 a share this year, an increase of 17%. Next year that's expected to rise by another 18% to $4.07 a share. 
So why is the stock trading 6.58% lower in the past three months? 
Starbucks' stock lost its juice in May after issuing disappointing full-year guidance. The company is always vulnerable to commodity price fluctuations because it spends a lot of money on coffee beans, sugar, milk, and other inputs. 
Investors might consider reframing Starbucks as a dividend stock, not the growth stock it was through 2019. Starbucks' dividend yield is 2.26%, and it has a 12-year track record of boosting its dividend. That offsets some of the loss from the inevitable bouts of price depreciation. 
TJX: Always a Holiday, No Matter the Season
If you go into a TJ Maxx, Marshall's or HomeGoods store, you can find a large display of seasonal decorations. Again, even if this is not exactly your area of interest, but it almost certainly is for people you know.
Regular shoppers know they'll find unusual Halloween decor this time of year, soon to be followed by Thanksgiving and then red-and-green holiday-season trimmings. However, in an era of online shopping, TJX's stores offer that old-fashioned experience of coming across items shoppers don't expect. As it turns out, that appeals to even young, digitally savvy consumers.
TJX shares are up 9.83% in the past three months and up 13.22% year-to-date. As is the case with Starbucks, TJX has posted gains in the fourth quarter in recent years, as you can see on the TJX chart. 
MarketBeat's TJX analyst ratings show a consensus rating of "moderate buy" with a price target of $95.42, an upside of 7.02%. 
The stock is in a potential buy zone, as it pulled back the week ended September 22, easily finding support at its 50-day moving average. That support could offer a buy zone between that line and the stock's previous high at $93.78. 
Target Hits the Mark with Halloween Decor
Target, too, is known for its housewares, which include timely seasonal decorations. 
The retailer has had a rough year, mostly due to a pullback in discretionary spending, which has favored rival Walmart Inc. (NYSE: WMT), known for lower prices. 
Target slashed its 2023 earnings forecasts; it's now expecting net income in a range from $7 to $8 per share, down from prior guidance of $7.75 to $8.75 a share. According to Morningstar analyst Noah Rohr, Target's inventory levels have normalized, "reducing the need for significant promotional destocking."
Target may see a revenue boost in October, when it runs a big sale called Circle Week, which begins holiday-season sales ahead of Walmart and Amazon.com Inc. (NASDAQ: AMZN).
The stock is down 14.12% in the past three months and down 22.26% year-to-date. 
Target stock typically rallies in October and November, so history is on its side. 
A glance at the Target chart shows a stock that's essentially been a falling knife, and is nowhere close to buyable at this juncture. One technical indicator to watch for on Target's chart: If the 50-day line crosses above the 200-day, that could signal that the stock is about to rally. 
Analysts expect Target to earn $7.60 a share this year, just above the midpoint of the company's own projections. 
Target's analyst ratings show a consensus view of "hold" with a price target of $158.57, an upside of 40.82%, which would put it 24% above the 50-day line as of September 22.