Unleashing the power of cryptocurrency trading LBank's top industry rating and unparalleled solutions.
China - July 20, 2023 —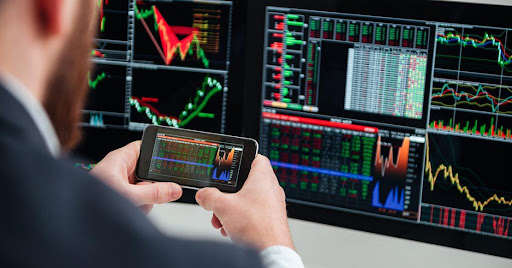 LBank Exchange (PT LBK TEKNOLOGY INDONESIA), a premier cryptocurrency trading platform, proudly announces its current position as a leading player in the industry, backed by its strong reputation for secure, professional, and convenient services. Since its establishment in 2015, LBank has garnered trust from its global clientele, offering various products and services, including cryptocurrency trading, derivatives, staking, and LBK Labs investments.
Over seven years, LBank has built a robust operational track record without any significant incidents of cryptocurrency theft. Minor hacks, commonplace in the industry, are often due to inadequate security measures implemented by users. However, LBank has reported no substantial incidents attributed to issues with the platform itself, further strengthening its reputation for security.
Currently, LBank supports over 150 fiat currencies, such as USD, EUR, GBP, JPY, KRW, CAD, AUD, RUB, INR, and AED. The platform enables the purchase of major digital currencies like BTC, ETH, and USDT. It provides over 20 payment methods, including Master Card, Visa, Google Pay, Apple Pay, and bank transfer.
The exchange has a global presence, with operational offices in various countries, including a central hub in Indonesia, highlighting its commitment to providing outstanding services worldwide.
Recently, LBank's operational strategy has leaned towards listing Meme coins aggressively, aligning with the market trend and offering retail investors more profit opportunities. For instance, LBank recorded coins such as PEPE and GEN at early stages, providing investors with excellent entry points and numerous opportunities to sell and profit during subsequent price increases.
Despite these market adjustments, LBank remains committed to creating a safe, professional, and convenient environment for digital asset exchange, continuously aiming to innovate and deliver unparalleled cryptocurrency solutions.
Customer Testimonials:
"I have been using LBank for my cryptocurrency trading needs, and their services are exceptional. The platform is easy to navigate, and I appreciate their range of products. Whether I want to buy crypto, engage in spot trading, or explore futures contracts, LBank has it all."
"LBank has completely transformed my cryptocurrency trading experience. The platform's intuitive interface and wide range of trading options have made it effortless for me to navigate the market and execute trades with ease. I appreciate the extensive selection of cryptocurrencies, allowing me to diversify my portfolio effectively. With LBank, I feel confident and supported in my trading journey, and I highly recommend it to anyone seeking a reliable and user-friendly cryptocurrency exchange."
About LBank:
LBank Exchange (PT LBK TEKNOLOGY INDONESIA) is a premier cryptocurrency trading platform established in 2015. With licenses from the National Futures Association (NFA), Money Services Business (MSB), and Canadian MSB, LBank assures its global users of safe, professional, and convenient digital asset exchange, investment, and financial services. With its robust security measures and diverse services, LBank continues to be a reliable choice for individuals, businesses, and developers alike.
For more information, please visit www.lbank.com.

Contact Info:
Name: LBK Blockchain Co. Limited
Email: Send Email
Organization: LBANK
Website: http://www.lbank.com/

Release ID: 89102714
In case of detection of errors, concerns, or irregularities in the content provided in this press release, or if there is a need for a press release takedown, we strongly encourage you to reach out promptly by contacting error@releasecontact.com. Our efficient team will be at your disposal for immediate assistance within 8 hours – resolving identified issues diligently or guiding you through the removal process. We take great pride in delivering reliable and precise information to our valued readers.