AffiliNinja has created a solution to replace the now defunct Amazon Native Shopping Ads. More information can be found at https://www.affilininja.com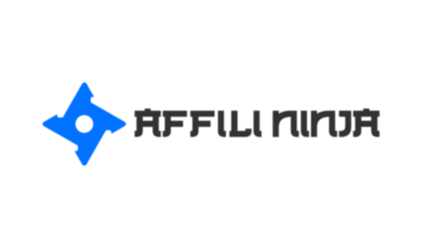 Madison, United States - September 20, 2023 —
In early September, Amazon shut down their Native Shopping Ads which were widely used by their affiliates promoting Amazon products. Even worse, any Native Shopping Ads that were currently being used on the sites of affiliates stopped working. Luckily, one company saw this change coming and created a solution to solve this issue.
AffiliNinja was launched after 6 months of development and provides a new alternative to Amazon's Native Shopping ads. The main aim of the AffiliNinja software was to easily allow users to replace their Amazon Native Shopping ads which have been discontinued. That goal has now been achieved.
Kurt Chrisler, Founder at AffiliNinja, says: "We wanted to create a solution to this issue with AffiliNinja. Anyone familiar with affiliate marketing knows that the Amazon Native Shopping Ads were widely use by Amazon affiliates. With them now being discontinued, we felt this was a huge problem because affiliates are now needing to replace all of those ads. This can be a massive undertaking for affiliates with large websites or multiple sites that need updating."
So as a welcome breath of fresh air, AffiliNinja allows users easily replace their Native Shopping ads in a matter of minutes with high converting AffiliNinja product ads. AffiliNinja now makes the process extremely simple for affiliates. In addition, the software is integrated with the Amazon Product Advertising API, which allows affiliates to instantly pull in Amazon data to create their ads for them.
Kurt Chrisler also said "We want to give our customers more options for the look and feel of their ads. With AffiliNinja, they have multiple options for the type of ads they can create and they are all highly customizable, something that was not possible with Native Shopping ads. We wanted it to be point and click simple when using AffiliNinja and I feel that we have achieved that."
The AffiliNinja software is a WordPress plugin that runs on any WordPress website and can be installed in a matter of minutes. The user simply uploads the software to their site, enters their Amazon Associate account information, and they are ready to go.
AffiliNinja has been in business for 2 years and is already being used by a large number of affiliates. Since Day 1 it has always aimed to stand out from the crowd by allowing affiliates to increase their Amazon commissions by achieving more clicks and higher conversions of their ads.
AffiliNinja is now available at https://www.affilininja.com.
For further information about AffiliNinja can be found at https://www.youtube.com/watch?v=CoSOfPvg62A
Contact Info:
Name: Kurt
Email: Send Email
Organization: AffiliNinja
Address: PO Box 45176, Madison, WI 53711, United States
Website: https://www.affilininja.com

Source: PressCable
Release ID: 89108089
Should any errors, concerns, or inconsistencies arise from the content provided in this press release that require attention or if a press release needs to be taken down, we kindly request that you immediately contact us at error@releasecontact.com. Our efficient team will be at your disposal for timely assistance within 8 hours – taking necessary measures to rectify identified issues or providing guidance on the removal process. We prioritize delivering accurate and reliable information.