Lincoln Goldfinch Law, an Austin immigration firm, provides a detailed description of the updates on the USCIS Policy Manual to review Form I-918.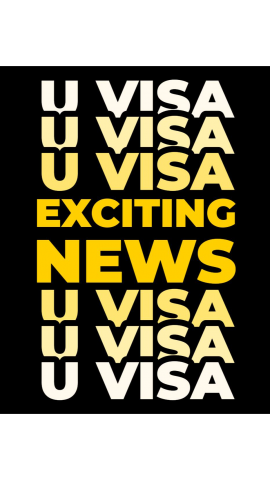 Austin, United States - September 5, 2023 —
Lincoln Goldfinch Law discusses recent changes to the USCIS Policy Manual to review Form I-918, Supplement A, Petition for Qualifying Member of a U-1 Recipient. The firm's immigration lawyers provide infographics with detailed descriptions of the updates on its Facebook page.
Before these changes, USCIS did not consider qualifying family members for a bonafide determination unless the principal U visa petitioner receives an EAD or an Employment Authorization Document. With the recent updates to the policy manual, the agency can now determine whether a qualifying family member is bona fide even before filing an EAD. The USCIS can consider qualifying family members as soon as the principal petitioner receives a bona fide determination.
This update to the policy applies to all petitioners for U nonimmigrant status and is effective immediately. It covers those pending applications or filed on or after August 11.
By making these adjustments, USCIS envisions a more efficient and proactive approach to assessing qualifying family members' bona fide status. This step aligns with the agency's goal of enhancing the immigration process's transparency, fairness, and speed.
The change is expected to significantly reduce the waiting time for qualifying family members. They will no longer have to wait for the principal petitioner to secure an Employment Authorization Document. Through this alteration, USCIS recognizes the crucial role that family members play in the U-1 visa process. The agency seeks to minimize unnecessary delays for their immigration-related decisions. For those who have pending applications, the review is a welcome development.
Immigration attorneys at Lincoln-Goldfinch Law are dedicated to keeping their clients updated on the recent USCIS developments as they come. With this welcome change to immigration, they aim to provide legal services more efficiently with fewer waiting times.
Lincoln-Goldfinch Law is an award-winning immigration law firm based in Austin, Texas. The firm's immigration lawyers are well-versed in matters of citizenship, immigration, and asylum petitions, among others.
With their understanding of many immigrants' plight, they assist individuals who wish to start anew in the United States. They work tirelessly to protect the rights and dignity of those wishing to remain in the country. Their experience in immigration law allows them to develop solutions for many noncitizens in the country.
Visit Lincoln-Goldfinch Law's office at 1005 East 40th St., Austin, TX 78751, or call (855) 502-0555 for a free evaluation.
Contact Info:
Name: Kate Lincoln-Goldfinch
Email: Send Email
Organization: Lincoln-Goldfinch Law
Address: 1005 E 40th St, Austin, Texas 78751, United States
Phone: +1-855-502-0555
Website: https://www.LincolnGoldfinch.com/

Source: PressCable
Release ID: 89106645
If there are any deficiencies, problems, or concerns regarding the information presented in this press release that require attention or if you need assistance with a press release takedown, we encourage you to notify us without delay at error@releasecontact.com. Our diligent team is committed to promptly addressing your concerns within 8 hours and taking necessary actions to rectify any identified issues or facilitate the removal process. Providing accurate and trustworthy information is of utmost importance.