--News Direct--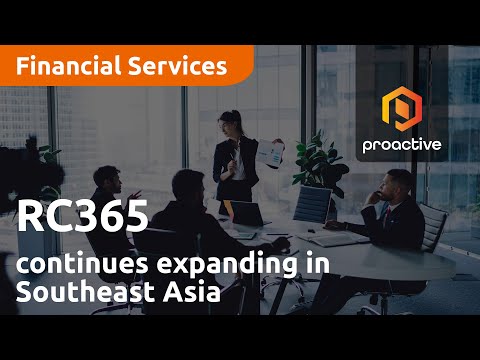 RC365 Holding PLC (LSE:RCGH) has announced the incorporation of a new, wholly owned subsidiary in Malaysia by the name of RC365 Solutions SDN. Regal Crown Technology Ltd Vice President of Information Technology KC Chua and Vice President of Production Management Yun Seong Yu speak to Thomas Warner from Proactive about the rationale for the decision and their hopes for what it can go on to deliver.
Yu starts with a brief overview of RC365's operations before Chua goes on to explain this week's news in more detail, saying that the new subsidiary expects to issue and manage Mastercard Prepaid Card services to 40 merchants and 3,000 active cardholders by end of year 2024.
He also lists the benefits the company expects to garner from working in Malaysia, citing its strategic location, a welcoming business environment for businesses, cost effectiveness, an impressive talent pool and political and economical stability. Yu reveals more about future plans, expressing confidence in the ability of the company to deliver a 40% annual saving on RC365 Holding's informational technology costs.
Contact Details
Proactive UK Ltd
+44 20 7989 0813
View source version on newsdirect.com: https://newsdirect.com/news/rc365-holding-to-continue-expanding-in-southeast-asia-after-creating-malaysian-subsidiary-752062789