--News Direct--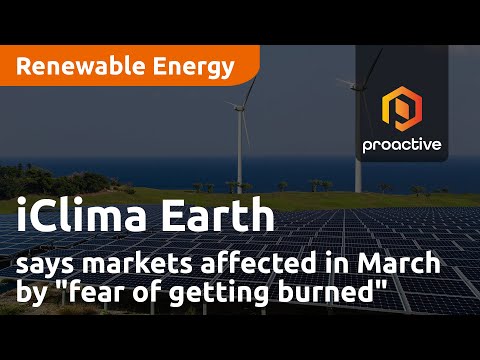 HANetf's iClima Earth co-founder and CEO Gabriela Herculano speaks to Proactive's Thomas Warner following the release of the latest edition of the monthly report, titled "A Monthly Dose of Climate Solutions."
Herculano highlights US President Joe Biden's vetoing of a bill aimed at outlawing the consideration of ESG by retirement plan managers, record annual profits for Saudi Aramco and a surprise cut in oil production by OPEC+ members.
She says that investors were more affected in March of this year by "the fear of getting burned" than they were by the "fear of missing out" on a green rally.
Contact Details
Proactive UK Ltd
+44 20 7989 0813
View source version on newsdirect.com: https://newsdirect.com/news/iclima-earth-says-markets-affected-in-march-by-fear-of-getting-burned-122585405