--News Direct--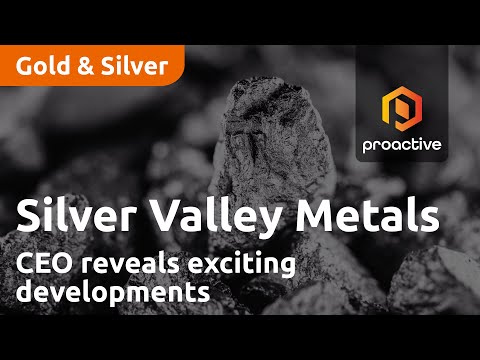 Silver Valley Metals CEO Brandon Rook joined Steve Darling from Proactive to share news the company is having conversations about a potential partnership as it looks to develop lithium at one of its two projects.
Rook telling Proactive the company has had conversations with Mexico's LitioMX around the possibility of forming a partnership to explore and ultimately produce lithium at the MexiCan Lithium-Potassium Project located in Zacatecas and San Luis Potosi. The company is still talking and looking for a path forward.
Rook also talked about the other project, located in the Silver Valley, a historically rich mining district, where it is actively exploring and planning a drilling program.
Contact Details
Proactive Investors
+1 604-688-8158
na-editorial@proactiveinvestors.com
View source version on newsdirect.com: https://newsdirect.com/news/silver-valley-metals-ceo-brandon-rook-reveals-exciting-developments-in-its-projects-691102617