--News Direct--
Incannex Healthcare Ltd (ASX:IHL, NASDAQ:IXHL) chief medical officer Dr Mark Bleakley tells Proactive the company is preparing an application to gain key regulatory approval to begin clinical trials in the US for its psilocybin-assisted psychotherapy development program (Psi-GAD). PsiGAD is a unique and proprietary form of therapy to treat patients with generalised anxiety disorder (GAD). Interim analysis for the Phase 2 Psi-GAD clinical trial in March at Monash University predicted a greater than 85% chance of the trial showing statistically significant benefit for the psilocybin treatment arm versus the placebo arm. Work on the draft IND application comes ahead of final results from the Psi-GAD clinical trial, which are expected in Q4 2023 or Q1 2024.
Incannex CEO and managing director Joel Latham said of the application, "Commencing IND preparation demonstrates our confidence in the utility of the Psi-GAD therapy.
"The interim analysis and the progress made by Dr Liknaitsky and his team at Monash University has empowered us to fast-track various strategic business decisions to hasten the development of the therapy.
"Our organisation is consistently fortifying its position as a frontrunner within the psychedelic research sector and we eagerly anticipate the results from our Phase 2 trial upon its completion."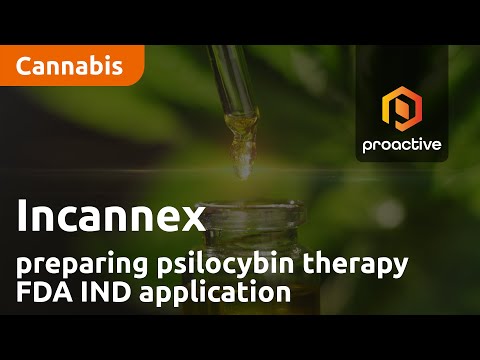 Contact Details
Proactive Investors
Jonathan Jackson
+61 413 713 744
Jonathan@proactiveinvestors.com
View source version on newsdirect.com: https://newsdirect.com/news/incannex-preparing-psilocybin-therapy-fda-ind-application-958281806