--News Direct--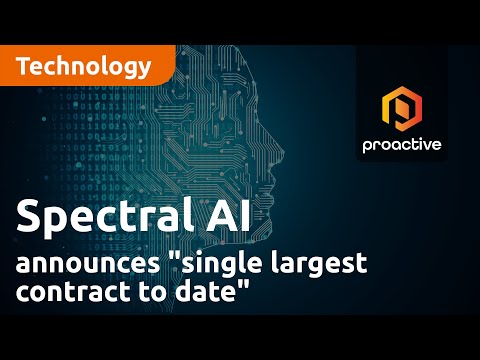 Spectral AI Ltd (NASDAQ:MDAI) founder and CEO Wensheng Fan speaks to Thomas Warner from Proactive after the medical-focused artificial intelligence company announced it has been awarded a new contract valued at up to $149 million by the Biomedical Advanced Research and Development Authority (BARDA), part of the Administration for Strategic Preparedness and Response (ASPR) within the U.S. Department of Health and Human Services.
The CEO describes the contract as Spectral AI's "single largest to date" and highlights that it represents an important step forward in its commercial efforts. The deal includes a base phase of $55mln for FDA clearance of "Deep View" in burn indication. The technology aims to assist ER physicians in determining whether burn patients should be transferred to specialized burn centers.
With 1.1 million burns occurring in the US annually, the potential for Deep View's application in emergency rooms and trauma centers is vast. Additionally, the technology will play a role in the treatment flow of both burn and diabetic foot ulcers, further expanding its clinical utility.
Fan explains that following Spectral's recent move from London's AIM to the NASDAQ, the contract signifies a pivotal moment in the company's history, cementing its commercial future and revealing more about its potential impact on the healthcare sector.
Contact Details
Proactive Investors
+44 20 7989 0813
View source version on newsdirect.com: https://newsdirect.com/news/spectral-ai-announces-single-largest-contract-to-date-327144297