Nearly a decade has passed since the Paris Accords established international cooperation on curbing fossil fuel pollutants believed to be responsible for adversely affecting the earth's climate, and some agencies worry that not enough is happening to meet the accords' goals
Despite concerns about obstacles to renewable energy adoption, the same agencies note that investment in climate-friendly technologies is rising
Correlate Infrastructure Partners is a U.S.-based company works with the commercial real estate industry to drive the transition to climate-friendly energy sources, helping clients analyze their utilities use, identifying ways to improve their ESG outcomes, and presenting funding opportunities to make cleaner energy an easy-to-afford part of their operational reality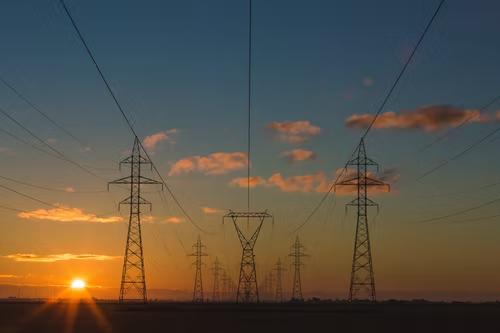 Clean energy solutions innovator Correlate Infrastructure Partners (OTCQB: CIPI) is helping to move the needle on greenhouse gas reduction by advising the commercial real estate industry (companies that develop and rent out commercial building properties) on ways to transition to more climate-friendly utilities in their operations and on ways to make such transitions cost-effective.
Worldwide, governments and private industries continue increasing their emphasis on clean energy adoption and reduction of their reliance on fossil fuels amid reports of an upward trend in extreme weather events and the insecurity people face in finding food and housing as…
NOTE TO INVESTORS: The latest news and updates relating to CIPI are available in the company's newsroom at https://ibn.fm/CIPI
About Green Energy Stocks
Green Energy Stocks (GES) is a specialized communications platform with a focus on companies working to shape the future of the green economy. The company provides (1) access to a network of wire services via InvestorWire to reach all target markets, industries and demographics in the most effective manner possible, (2) article and editorial syndication to 5,000+ news outlets (3), enhanced press release services to ensure maximum impact, (4) social media distribution via the InvestorBrandNetwork (IBN) to millions of social media followers, and (5) a full array of corporate communications solutions. As a multifaceted organization with an extensive team of contributing journalists and writers, GES is uniquely positioned to best serve private and public companies that desire to reach a wide audience of investors, consumers, journalists and the general public. By cutting through the overload of information in today's market, GES brings its clients unparalleled visibility, recognition and brand awareness. GES is where news, content and information converge.
To receive SMS text alerts from Green Energy Stocks, text "Green" to 844-397-5787 (U.S. Mobile Phones Only)
For more information, please visit https://www.GreenNRGStocks.com
Please see full terms of use and disclaimers on the Green Energy Stocks website applicable to all content provided by GES, wherever published or re-published: https://www.GreenNRGStocks.com/Disclaimer
Green Energy Stocks
Los Angeles, CA
www.GreenNRGStocks.com
415.949.5050 Office
Editor@GreenNRGStocks.com
Green Energy Stocks is part of the InvestorBrandNetwork.