Correlate, through its two subsidiaries, Correlate, and Solar Site Design, is offering a complete suite of proprietary clean energy assessment and fulfillment solutions, viewing such solutions as integral to mitigating the effects of climate change
The WMO estimated that 2022 would likely be 1.15 degree Celsius warmer than pre-industrial times. It also projected, with a 93% probability, that one of the next five years would be warmer than 2016, which was the warmest year on record at about 1.28 degree Celsius hotter than pre-industrial times
The spike in temperatures, according to the WMO, will be influenced mainly by countries' suboptimal efforts to enforce effective climate change action, as has been the case over the past few years
Correlate continues to drive forward the discussion around clean energy, while also reducing the barrier of entry, allowing real estate owners, businesses, and entire industries, to go green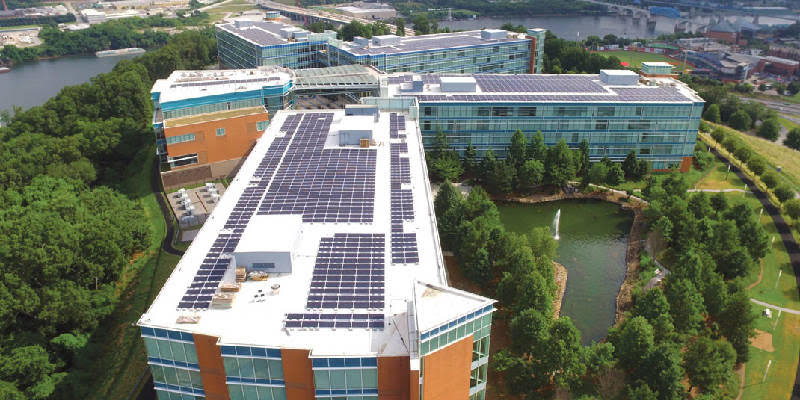 Correlate Infrastructure Partners (OTCQB: CIPI) is forging a path for big and small companies to utilize energy more efficiently while lowering their overall carbon emissions. Through its two subsidiaries, Correlate and Solar Site Design, the company offers a complete suite of proprietary clean energy assessment and fulfillment solutions, stemming from the understanding that scaling distributed clean energy solutions is key to mitigating the growing effects of climate change.
As a tech-enabled development, finance, and fulfillment platform for distributed solutions across North America, Correlate understands the weight of the current climate situation. The company recognizes a looming crisis that, left unattended, could result in irreversible damage to the…
NOTE TO INVESTORS: The latest news and updates relating to CIPI are available in the company's newsroom at https://ibn.fm/CIPI
About Green Energy Stocks
Green Energy Stocks (GES) is a specialized communications platform with a focus on companies working to shape the future of the green economy. The company provides (1) access to a network of wire services via InvestorWire to reach all target markets, industries and demographics in the most effective manner possible, (2) article and editorial syndication to 5,000+ news outlets (3), enhanced press release services to ensure maximum impact, (4) social media distribution via the InvestorBrandNetwork (IBN) to millions of social media followers, and (5) a full array of corporate communications solutions. As a multifaceted organization with an extensive team of contributing journalists and writers, GES is uniquely positioned to best serve private and public companies that desire to reach a wide audience of investors, consumers, journalists and the general public. By cutting through the overload of information in today's market, GES brings its clients unparalleled visibility, recognition and brand awareness. GES is where news, content and information converge.
To receive SMS text alerts from Green Energy Stocks, text "Green" to 844-397-5787 (U.S. Mobile Phones Only)
For more information, please visit https://www.GreenNRGStocks.com
Please see full terms of use and disclaimers on the Green Energy Stocks website applicable to all content provided by GES, wherever published or re-published: https://www.GreenNRGStocks.com/Disclaimer
Green Energy Stocks
Los Angeles, CA
www.GreenNRGStocks.com
415.949.5050 Office
Editor@GreenNRGStocks.com
Green Energy Stocks is part of the InvestorBrandNetwork.