Arpin, Wisconsin -

Orlando Luxury Transportation, a leading provider of premier transportation services in Orlando, is thrilled to announce the launch of its new City Sightseeing Tour. This exclusive tour aims to provide tourists with an immersive and unforgettable experience, showcasing the best attractions and landmarks in the vibrant city of Orlando.

With its rich cultural heritage and world-renowned tourist destinations, Orlando has always been a favorite destination for travelers from around the globe. Recognizing the need for a unique and luxurious sightseeing experience, Orlando Luxury Transportation has curated an exceptional tour that captures the essence of this beautiful city.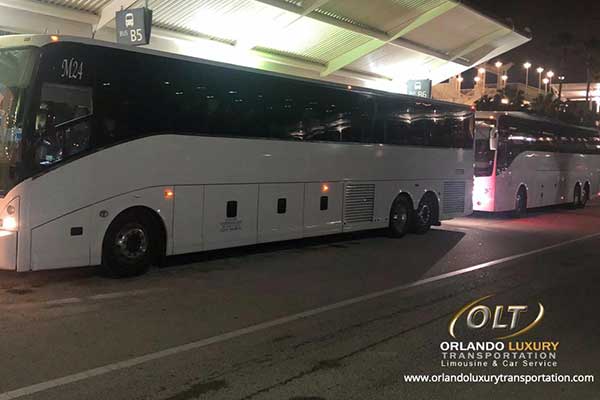 The City Sightseeing Tour offered by Orlando Luxury Transportation is designed to cater to the diverse interests and preferences of tourists. Whether it's exploring the enchanting theme parks, discovering the hidden gems of downtown Orlando, or immersing oneself in the natural beauty of the surrounding areas, this tour offers a comprehensive itinerary that ensures a truly memorable journey.
"We are delighted to introduce our City Sightseeing Tour, which provides an unparalleled experience for visitors to Orlando," said their Orlando Luxury Transportation spokesman. "Our team has carefully crafted this tour to showcase the best of what the city has to offer, combining luxury transportation and expert guides to create a seamless and unforgettable journey."
The City Sightseeing Tour features a fleet of luxury vehicles, including elegant limousines and spacious vans, ensuring the utmost comfort and style throughout the excursion. Guests can relax and enjoy the breathtaking views as they are chauffeured through the city's iconic landmarks, famous attractions, and picturesque neighborhoods.
What sets the City Sightseeing Tour by Orlando Luxury Transportation apart is the personalized touch and attention to detail. Knowledgeable and friendly guides provide insightful commentary, offering historical and cultural insights about each location visited. Additionally, guests have the flexibility to customize the tour according to their preferences, ensuring a truly personalized and immersive experience.
For added convenience, Orlando Luxury Transportation offers flexible tour options, including half-day and full-day tours, as well as private tours for individuals or groups. This allows visitors to tailor their sightseeing experience based on their schedule and interests.
The launch of the City Sightseeing Tour by Orlando Luxury Transportation further solidifies the company's commitment to delivering exceptional and unforgettable experiences to its clients. With a reputation for excellence in luxury transportation services, Orlando Luxury Transportation continues to raise the bar by providing unique and innovative offerings that meet the evolving needs of today's travelers.
To learn more about the City Sightseeing Tour and to book an unforgettable experience with Orlando Luxury Transportation, please visit their official website at https://orlandoluxurytransportation.com/.
https://www.youtube.com/watch?v=xgyNCEuGiN4
About Orlando Luxury Transportation: Orlando Luxury Transportation is a premier transportation company based in Orlando, Florida. With a focus on providing the highest level of service and comfort, the company offers a wide range of luxury transportation options, including limousines, vans, and sedans. Whether for corporate events, airport transfers, special occasions, or sightseeing tours, Orlando Luxury Transportation prides itself on delivering unforgettable experiences tailored to each client's unique needs.
###
For more information about Orlando Luxury Transportation Limousine & Car service, contact the company here:

Orlando Luxury Transportation Limousine & Car service
Juan Moya
(407) 692-6430
info@orlandoluxurytransportation.com
6026 Golden Dewdrop Trai, Windermere, FL 34786