Nicosia, Cyprus – Globalserve Consultants, a distinguished leader in international business solutions, is pleased to unveil its highly anticipated Business Consultancy Services. With an unswerving commitment to providing expert guidance and crafting tailor-made solutions, Globalserve Consultants is positioned to empower businesses seeking to optimize tax structures, facilitate seamless company formations, and navigate intricate immigration services.
The imperative for a resilient and adaptable strategy has surged as the global business landscape evolves. Recognizing contemporary enterprises' multifaceted challenges and opportunities, Globalserve Consultants proudly presents its comprehensive Business Consultancy Services. This holistic suite encompasses a spectrum of vital business requirements, encompassing international tax advisory, efficient company formation, streamlined immigration protocols, and comprehensive corporate and legal support.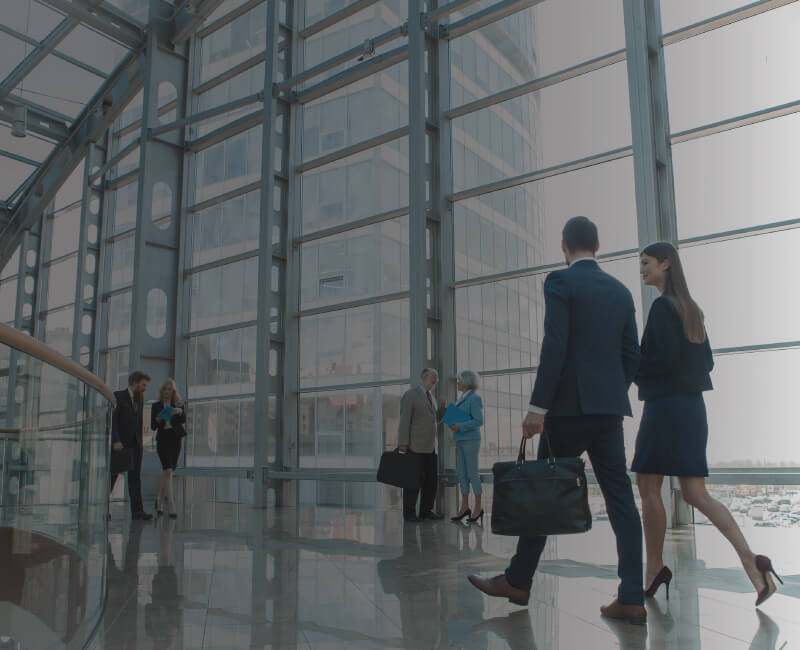 Key Highlights of Globalserve Consultants' Business Consultancy Services:
Efficient Tax Structures: Drawing from specialized prowess in forming international business entities, particularly honing in on Cyprus Limited Liability Companies as optimal EU intermediaries or holding entities, Globalserve Consultants is steadfastly devoted to architecting tax structures impeccably aligned with each client's business aspirations. Leveraging extensive industry insight and years of domain expertise, the firm's adept professionals meticulously engineer tax strategies geared to foster growth, ensure compliance, and achieve competitive advantage.Comprehensive Immigration Services: Traversing the intricate landscape of immigration protocols within Cyprus can be daunting. However, with Globalserve Consultants as your guiding ally, this process seamlessly metamorphoses into an efficient journey. Whether residency or employment-related, the firm's proficient experts adroitly oversee services spanning the procurement of yellow slips, meticulous management of BCS processes, acquisition of pink slips, and attaining diverse licenses. This unparalleled immigration support expedites the assimilation of professionals into the fabric of Cyprus' business sphere. Holistic Corporate & Legal Services: The commitment to unwavering client support underscores Globalserve Consultants' comprehensive approach across an extensive gamut of corporate and legal requisites. From precision-driven company incorporation and administration to the establishment of resilient banking liaisons, the creation of trusts and foundations, the orchestration of seamless mergers and acquisitions, and comprehensive accounting and reporting, the firm's accomplished team ensures that enterprises are endowed with indispensable tools ensuring legal compliance, impeccable corporate governance, and administrative prowess.
"Globalserve articulated, "The cornerstone of our ethos is our unwavering commitment to proffer businesses a meticulously customized suite of services finely tuned to their distinct prerequisites. Globalserve Consultants' Business Consultancy Services are deeply rooted in a legacy spanning decades, characterized by innovation, and informed by industry-leading proficiency. As a steadfast ally, we bolster businesses aspiring for strategic expansion within the swiftly evolving global panorama."
Bolstering its commitment to excellence, Globalserve Consultants extends its exceptional services through a network of representative offices in Cyprus, Greece, and the UAE. This outreach radiates across Europe, encompassing the CIS countries, the Eastern Mediterranean, and the Gulf region. The firm's dedication to conformity with international regulatory frameworks and diligent anticipation of client needs is vividly underscored by its prestigious affiliations with reputable organizations, including ICPAC, CCCI, STEP, and IFA.
For an exhaustive understanding of how Globalserve Consultants is poised to reshape business strategies, optimize tax structures, and deftly facilitate seamless international operations, kindly explore gstaxconsultants.com. Alternatively, connect with the dedicated team via email at marketing@globalserve.com.cy or +357 25 817181 for direct engagement.
https://www.youtube.com/watch?v=JJ_5OPDGcBA&t=1s
About Globalserve Consultants: Globalserve Consultants, a licensed accounting and corporate provider firm regulated by ICPAC in Cyprus, proudly embodies a distinguished heritage since 1994. Pioneering a comprehensive spectrum of international tax advisory services, fortified by unparalleled expertise in company formation and strategic management solutions, Globalserve Consultants stands as a beacon within the industry. Guided by an unwavering commitment to excellence and a flair for innovation, the firm orchestrates transformative solutions that steer client enterprises toward resounding success.
###
For more information about Globalserve Consultants Ltd, contact the company here:

Globalserve Consultants Ltd
Manager
+357 25 817181
marketing@globalserve.com.cy
Globalserve Business Centre, Vasili Michaelidi 9, Limassol 3026