Mission Prahar helps millions of women across rural India free of cost by building their character and their level of courage and confidence.
3rd Feb, 2021 - Mission Prahar, the program that makes use of reactive techniques to help women fight crimes, is empowering women free of cost. The mission was founded by Master Shifuji on October 17, 1999, in Tinsukia, Assam with the aim of educating and training women in street survival tactics, in-house protection skills, self-discipline, self-awareness, and self-defense.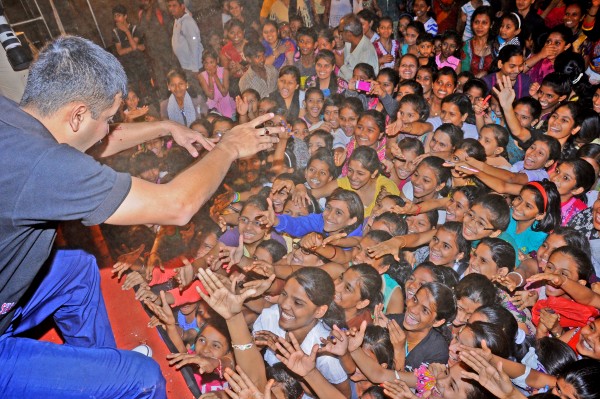 "An image from Mission Prahar's closing ceremony at Kala Ghoda, Mumbai, India"
"Mission Prahar is an endeavor to empower women and buck the disturbing trend of rising crimes against women in various forms," says the spokesperson for the Mission Prahar. "Mission Prahar aims to build character, courage, and increase the level of confidence in a woman and thereby make her self-sufficient in avoiding any assault."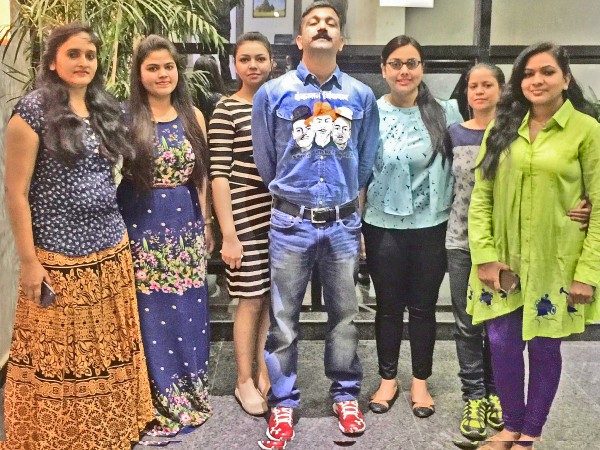 "Senior Most Instructor's Team of Mission Prahar with the founder of Mission Prahar Grandmaster Shifuji. Ms Kalpana Tiwari, Ms Priyanka Pavaiya, Ms Deeksha Bhardwaj, Ms Divya Sharma, Ms Nishi Sharma, Ms Seema Mirotha"
Mission Prahar Training System was invented to train reality-based anti-domestic violence, and provide tactics related to women protection silently. The founder of Mission Prahar is selflessly training women in Rural India for 21 years and working with Mission Prahar since 1999.
India has seen a disturbing trend in the rise of crime against women and other heinous acts of assaults being committed against women. As per the National Crime Records Bureau data, 34,651 cases of crime against women were reported throughout India in 2015. Out of these, 33,098 were committed by someone known to the victim.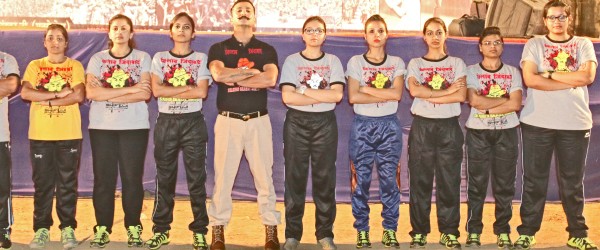 "Team of Mission Prahar Instructors. ms Saba Khan, Ms Swasti Choure, Ms Nidhi Raghuvanshi, Ms Deeksha Bhardwaj, Ms Chetna Pal, Ms Shakshi Raghuvanshi, Ms Priya pavaiya, Ms Aishwarya Kashyap"
Mission Prahar program uses a very reactive based technique which makes a woman defend herself in any situation. Some techniques include survival self-defense using accessories like a pen, hair-clips, nail cutters, ATM and ID cards, jooda stick, cell phone, and handbags.
Mission Prahar is steered by Grandmaster Shifuji, the Managing Trustee of Shifuji's Mission Prahar Education and Training Trust, along with the trustee Mr. Purushothama Sampangi, a leading IT and cybersecurity veteran in the country, and Swarnim Aarthie Shaurya Bhardwaj.
As the inventor of the MITTI System, Grandmaster Shifuji Shaurya Bhardwaj was motivated with the grand aim of equipping every man and woman with the prowess of self-defense, self-esteem, and patriotism.
Grandmaster Shifuji acknowledged as 'the world's best commando mentor', and the 'world's best commando trainer' believes that the best way to fight against terrorism and renegades is to establish a union.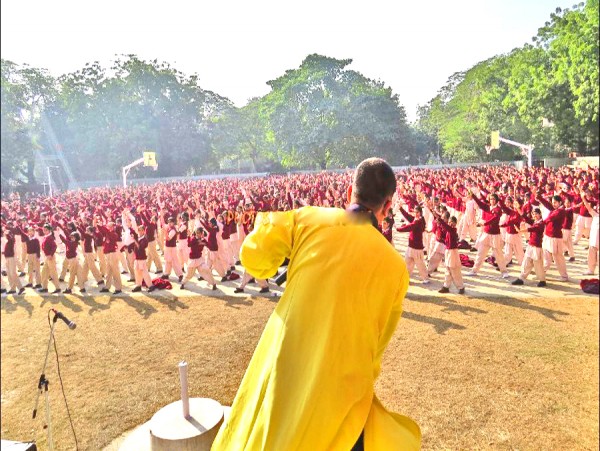 "Mission Prahar Training at Carmel Convent School, Chanakyapuri, Delhi, India" 
Grandmaster Shifuji is the pioneer in the Elite Commandos mentoring and extreme fitness Mitti boot camps industry. Shifuji has trained over 40 lakh women across India through Mission Prahar, with the youngest participant being only two-and-a-half year old and the oldest participant being 87 years old.
He has set a goal to train at least one crore woman across all age groups in India. His selfless services to the motherland – the Commandos Mentoring of Mitti System, is a completely free mentoring services program designed exclusively for the Special Forces, Indian Armed forces, CAPF, and Indian Paramilitary Forces.
About: 
Mission Prahar is a self-defense program designed and developed by Grandmaster Shifuji to help women protect themselves. It educates and trains women in street survival tactics. Mission Prahar is provided to all women free of cost.
Media Contact
Company Name: Staunch Patriot Group
Contact Person: Steve Manetz P
Email: Send Email
Phone: +972503322817
Address:2nd street from Gush Etzion Winery
City: Gush Etzion
Country: Israel
Website: http://StaunchPatriotGroupIsrael.com