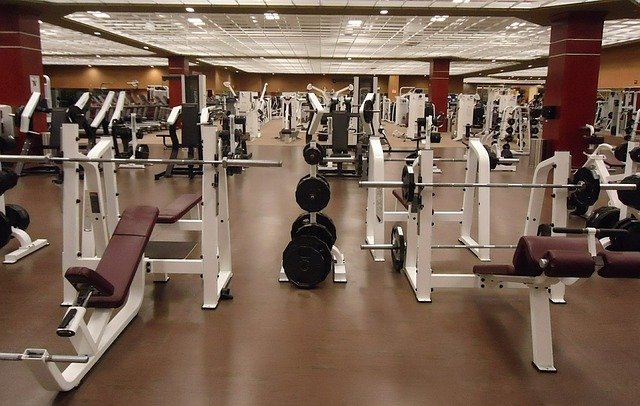 COVID-19 is changing the way people live across the world and those high-frequency areas that people often visit are being impacted the most.
The gym is one of those places and, while essential to lives before the pandemic, now it is a somewhat risky proposition in a world still reeling from one of the deadliest global plagues in over a hundred years. 
Related post: best treadmills for home
How will gyms change post-COVID-19 to meet the new demands of the marketplace? 
Experts have identified seven major changes that are coming to a gym near you because of COVID-19. 
Here they are: 
Smaller is Better 
Boutique gyms catering to specific niches are expected to thrive post-COVID-19 and this mainly has to do with their specialized nature. These gyms will offer services and equipment that is difficult for someone to replicate at home. They'll also offer ancillary services to bolster their offerings thus making their value proposition even more unique (and competitive) as a process. 
Related post: best indoor cycling bike under $500 
Workouts Online 
The online workout trend is not expected to go away any time soon. In fact, it is expected to accelerate as more people embrace the convenience of working out at home as opposed to the gym. 
Integration with Technology 
Technology will become more critical for gym infrastructure moving forward. Legacy gyms that fall behind in this area will have a tough time recovering as these integrations provide gym-goers with more efficient, strategic, and targeted workouts.
Related post: best smartwatch for exercise 
New Layouts 
Gym layouts will likely emphasize space and social distancing for some time. Aside from the uncomfortable nature of crowded gyms, these new layouts will also help members focus on their workouts and not who is around them. 
New Services from Older Gyms 
Established gyms will have to re-evaluate their current service offerings and look for new ways to reach customers and keep them paying their membership fees. The tired old business method of phoning it in might work for some companies, but the overwhelmingly vast majority will have a difficult time as members are sapped away to boutique gyms or those who are taking the new paradigm more seriously. 
Less Gym Time, Same Workouts 
People who go to the gym in the immediate period following the COVID-19 pandemic are expected to spend less time there thanks to a new hybrid workout from home/workout from the gym structure. Savvy gym owners will need to monitor how the flow of people in and out of their gym goes and possibly adjust their hours accordingly. 
Reviewed: Letsfit smart watch 
Enhanced Cleanliness Protocols 
Keeping a gym clean and maintained is not an option in the post-COVID-19 world. Gyms that start to slack off in this area risk losing even more clients as people silently note the owner's lack of attention to the new reality we all face. Bottom line is that gym owners and managers will have to be more involved in facility maintenance and care than ever before. Neglect in this area will likely lead to problems down the road.
Media Contact
Company Name: Best Fit Monitor
Contact Person: Media Relations
Email: Send Email
Phone: 2818181742
Country: United States
Website: https://www.bestfitnessmonitor.com/