Kerri's Kiss Naturals have added new batches of natural products to ensure customers get the best of skincare treatments
Founder and CEO of Kerri's Kiss Naturals, Kerri Honeywood is delighted to announce the addition of fresh batches of natural skin care products to the existing collection of skincare products the brand has. Over the years, Kerri's Kiss Naturals has provided top-notch skin care treatment and products for her customers and the brand is not resting on its oars with the addition of these new products.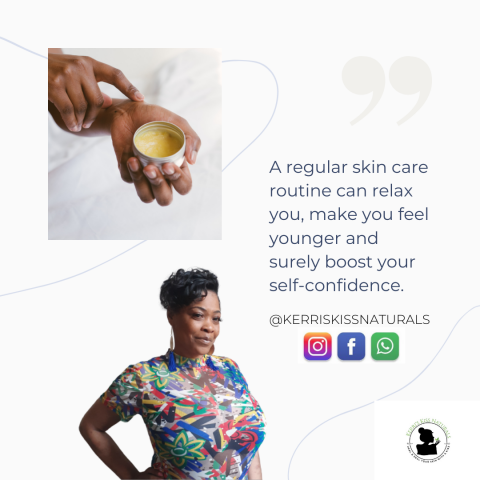 For Kerri Honeywood, it is all about offering her customers the best skincare products that are guaranteed to fix any given skin-related issue. "A regular skincare routine can relax you, make you feel younger and surely boost your self-confidence. Get your S.H.I.T together… Skin, Happiness, Inner peace and your Time." Kerri said.
The new products added to Kerri's Kiss Naturals collection include Exfoliating Facial Scrubs, Healing Body Balms, Lip Balms, Nourishing Herbal Tea Blends, Sacred Yoni Steaming Herbs, and Reiki Energy-charged Bath Salts. These products are designed to treat women between the ages of 25 and 45 who have skin issues such as eczema, psoriasis, dry and oily skin and are searching for natural organic skincare options.
Other skincare products available at Kerri's Kiss Naturals include Botanical Infused Oil, Clay Mask Powder, Exfoliating Lip Scrubs, ARTISAN Goat Milk Soap, Coffee Scrub, Tea Tree Scrub, Matcha Green Tea Scrub to mention a few.
Kerri's Kiss Naturals is on a mission to support anyone in search of balance and healing using natural, organic, and holistic approaches such as herbs, aromatherapy, health, and wellness to maintain a healthy lifestyle in and out.
About Kerri Honeywood
In 2010, Mother and Entrepreneur, Kerri Honeywood was diagnosed with Psoriasis, a skin disease that causes red, itchy scaly patches, most commonly on the knees, scalp, and elbows. All the synthetic products prescribed to her never helped cure the skin disease.
After carrying out various levels of research, Kerri decided to move away from synthetic products and try out natural skincare products. She saw instant changes and this gave birth to Kerri's Kiss Naturals. Today, she creates skincare products from natural elements and teaches women to improve in beauty, health, and wellness.
To see the collection of natural skincare products at Kerri's Kiss Naturals and place an order today, log on to http://www.kerriskissnaturals.com/.
Connect with Kerri Honeywood on Instagram and Facebook.
Media Contact
Company Name: Kerri's Kiss Naturals
Contact Person: Kerri Honeywood
Email: Send Email
Phone: 7732342260
Country: United States
Website: http://www.kerriskissnaturals.com/